SimpliSafe is one of the simplest and easiest to use smart security systems. This is partly why the system is so popular, but there is one thing about it that is not that simple.
It is not that easy to connect Google Assistant or Alexa to your security system. Or, more precisely, it's easy to miss the fact that you can even connect the smart assistant of your choice to SimpliSafe. The companion app doesn't mention it either, and there's no quick in-app way to link them together, like you tend to find in other smart home companion apps.
That's why we've put together this guide to help you set up your SimpliSafe system with Alexa and Google Assistant. We'll also tell you what you need to know about using both with the system. Let's go.
Does SimpliSafe work with Alexa and Google Assistant?

Yes! It's not really mentioned anywhere, but we assure you they work. In fact, SimpliSafe has four major integrations: Alexa, Google Assistant, August, and Apple Watch (but not HomeKit).
However, there is something important you need to know: you'll have to subscribe to SimpliSafe's more expensive plans if you want smart assistant control. It will cost you $ 24.99.
One of the reasons for this is that you are not actually using a companion app for the basic SimpliSafe experience; you just use the keyboard. You only get smartphone integration if you subscribe to this premium plan. Voice assistants are also built into this.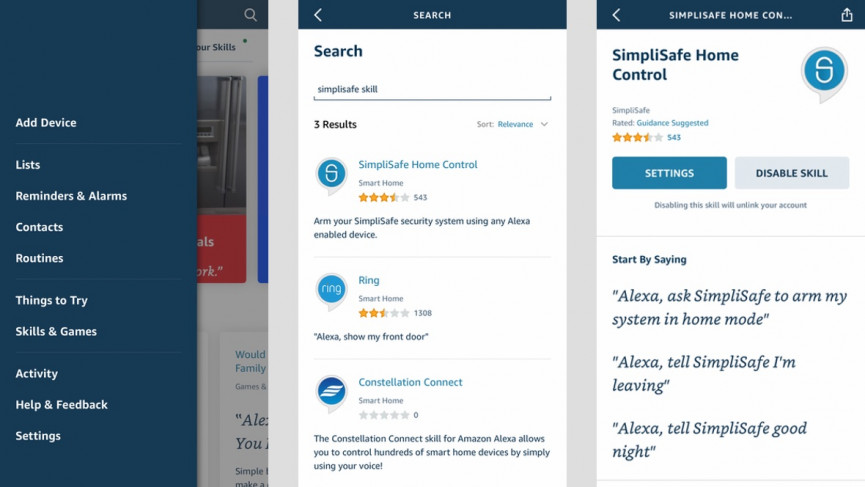 It turns out that connecting Alexa and Google Assistant to SimpliSafe isn't overly complicated, just a bit hidden. First of all, you'll want to subscribe to that premium plan we've talked about as well. Then proceed as follows.
Let's start with Alexa.
1) Open the Alexa app.
2) Tap the three bar menu icon in the upper left corner.
3) Press Skills and games.
4) Press the search button.
5) Type SimpliSafe.
6) Click SimpliSafe home control and activate the skill.
You will be prompted to enter your SimpliSafe credentials. Once you've done that, you're good to go.
Now let's move on to the Google Assistant.
1) Open the Google Home app.
2) Click on the + button.
3) Choose Configure the device.
4) Under Works with Google, Click on Have something already configured.
5) Click on the magnifying glass and search SimpliSafe.
Just like with Alexa, you will be prompted to enter your SimpliSafe credentials. After that you will be good to go.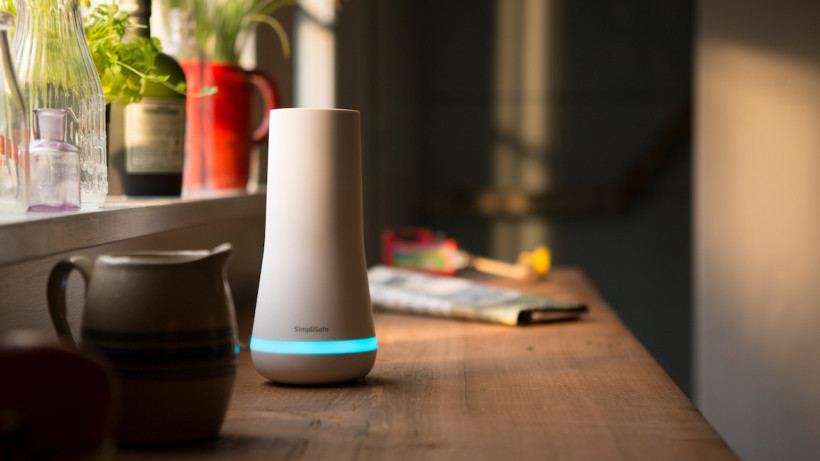 Okay, so you signed up for SimpliSafe's premium plan and set up whatever assistant you want, but what can you do with it? You won't be able to overdo it, actually, but the basics are still there.
You will be able to set the mode of your system and check its status. What you will not be able to do is disarm the system because it is a security risk. Here are a few commands to get you started:
"Alexa, tell SimpliSafe to lock up."
"Alexa, say goodnight to SimpliSafe."
"Hey Google, SimpliSafe at home."
"Alexa, tell SimpliSafe I'm going out."
"Hey Google, is the security system armed?"
"Alexa, ask SimpliSafe what is shaking."
"Alexa, ask SimpliSafe if I'm protected."
---