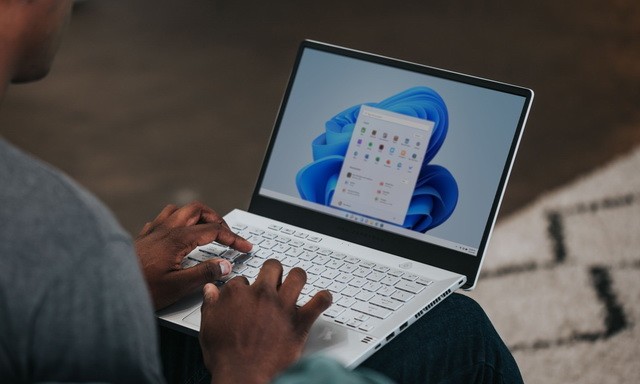 A cache is a group of temporary files that programs and websites create to speed up performance for later use. Think of the cache as something like a reserve of memory that your computer or applications can draw on to quickly retrieve the information you need.
At first, cached files seem like a good idea, but too much can take up a lot of your storage, and corrupt files in cache can cause an app to fail.
Here's the good news: you can clear the cache in less than a minute. In fact, it is recommended to clear the cache from time to time. If you are using Windows 11, you can clear several types of cache. In this guide, we tell you how to clear Windows 11 cache quickly.
How to Clear Windows 11 Cache with Disk Cleanup
Windows has a built-in tool called Disk Cleanup that can help you clean several types of cache files. To start Disk Cleanup, search for disk cleanup in the start menu and select the best match. Select the disk drive whose cache you want to clear and click okay.
You can also right-click a disk drive from Computer and select Properties. Click on the button Disc cleaning in the tab General from the Properties window, and it should also start Disk Cleanup.
You will see a window appear. Select Clean up system files downstairs.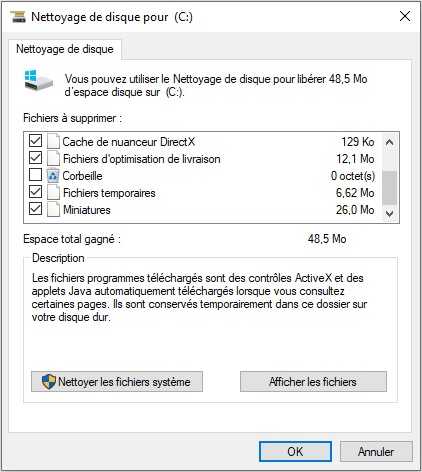 The window will disappear and then reappear with more items in the section Files to delete. Check all the boxes and click okay, then on Delete files to start clearing cache files. If you recently installed Windows 11, you will also see Windows 10 files in this section. Select Windows 10 files if you want to delete them as well.
How to flush DNS
Your operating system stores your PC's request history, including for the websites you access. Cache helps your computer load websites quickly, but over time it can build up. In the worst case, you may fall victim to DNS cache poisoning. Luckily, you can clear your PC's DNC cache with a simple command and fix these issues.
Launch Windows terminal by searching for the Windows terminal from the Start menu and selecting the best match. Type the following command in the terminal and press enter:
ipconfig /flushdns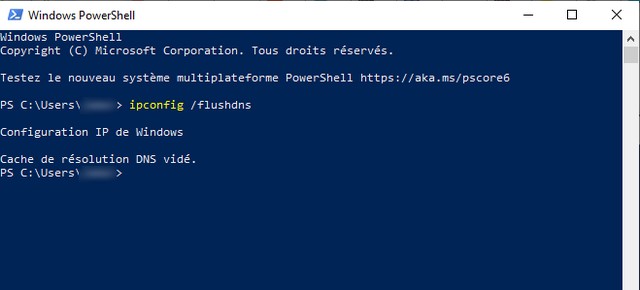 Note that you can also run the command using PowerShell or Command Prompt.
Once the cache has been cleared, you will see a message stating Succeeded in flushing DNS resolver cache.
How to Clear Microsoft Store Cache
Microsoft Store also stores cache files on your PC just like other apps. However, if you receive a "Windows Store cache may be damaged" error or if you just want to clear some storage space, you can clear the Microsoft Store cache.
Press Win + R, type wsreset.exe and press Entrance. You will see an empty window appear and close automatically. At this point, your Microsoft Store cache will be cleared.
How to clear your browser cache
Your browser also stores cache data as you go through your day browsing websites. Clearing the browser cache is quite simple, but it works slightly differently on all browsers.
On Google Chrome or Edge, you can tap Ctrl + Shift + Delete, to select Cached images and files. and click on Erase data.
You can also configure your Edge to automatically clear cache whenever you close the browser. After pressing Ctrl + Shift + Delete , just press to cancel , navigate to the option Choose what to clear each time you close the browser under Clear browsing data and activate the button next to Cached images and files.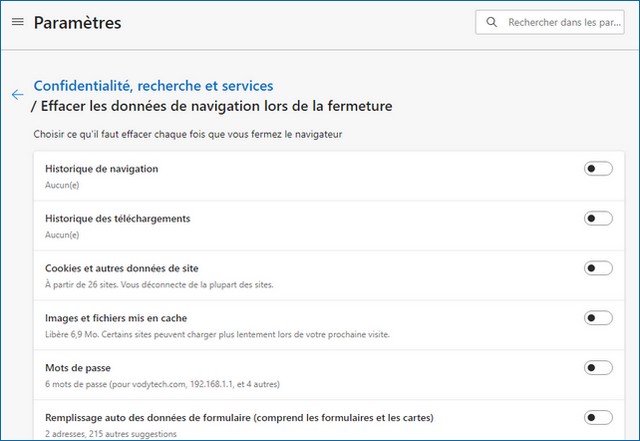 On Firefox, you will need to click on the hamburger menu icon in the top right, select Settings > Privacy and security and select Erase data in the section Cookies and site data. This will open a small window where you can choose to delete cookies, site data and cached web content, or just cached web content. Once you have selected the relevant options, click To erase.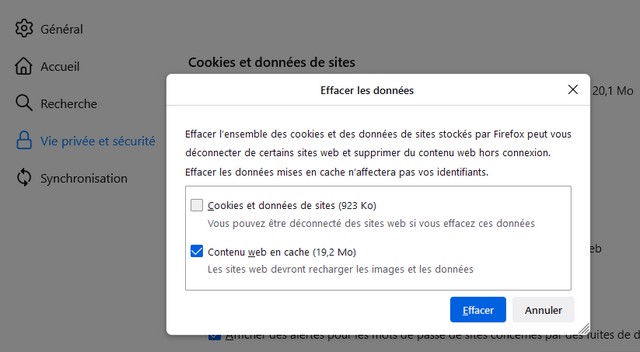 How to clear the location cache
Windows also saves your location history as cache files. You can delete the location cache on your PC from the Settings app.
Press on Win + I to launch the Settings app and navigate to Privacy and Security > Site. Look for theposition history and click the button To erase to the side.
Set cache to be automatically deleted with Storage Sense
Instead of separately clearing different types of cache on your Windows PC, you can use the built-in Storage Sense feature to automatically clear cache at a set interval. You can configure it from the Settings app.
Press on Win + I to launch Settings and navigate to System > Storage > Storage Sense. Toggle the button next to Automatic cleaning of user content to enable Storage Sense. Next, configure cleanup schedules by selecting how often to run the storage scan (i.e. clearing the cache), deleting files from the Recycle Bin, and deleting files from the Downloads folder.
If you want to run Storage Sense now, scroll down and click Run Storage Sense Now.
Once you set it up, Storage Sense will continue to automatically flush the cache on the schedule you selected.
Have you cleared the cache?
Hope you were able to clear Windows 11 cache and free up a considerable amount of storage on your hard drive. Clearing the cache also helps improve performance, especially for heavily used applications such as browsers. Clearing cache can also fix errors if your app seems to be giving you trouble, and in some cases it's even essential for your PC's security.
You should aim to clean up storage frequently, but if that's too much of a hassle, you can always rely on Storage Sense. If you have any questions or suggestions, let us know in the comments. Also consult this guide if you want to learn how to delete temporary files in windows 11.