In an office, whether for professional or private use, a printer is of major importance. It also exists in many models and with several features. To choose a laser printer however, here are the different criteria that you will need to take into account so that it can meet all your needs and expectations.
A laser printer that meets your needs
A laser printer, as the name suggests, is used to print photos and documents with laser technology. Compared to an inkjet printer, however, it has the advantage of offering a fairly large number of prints per month. In fact, the laser printer is recommended for more than 1000 impressions per month. Furthermore, being a monochrome printer, it is more suitable for black and white printing.
Another point to see in order to opt for a model corresponding to its needs is also the number of people intended to use the device. If for one person, a USB socket is sufficient as a printer connection, for several people, a networked device will be more suitable. You will also need to pay close attention to the different functions that you might need. There are indeed models of multifunction laser printers.
In addition to its printer function, they can also incorporate other useful functions, such as a to scan, a fax or a fax function. However, even though it is a multi-functional device, you should remember that it is not multitasking. This means that if one person uses the device to print documents, the others will have to wait until that first job is complete before they can scan or make photocopies. Before being able to make the best choice in laser printer then, focus more on your needs and your expectations in relation to such a device.
Printer technology
In terms of technology, innovations are discovered over the years, as you will be able to see so well with that of portable photo printers. For a laser printer then, you should know that you will have the choice between two different technologies: Tandem and Carousel.
A carousel laser printer thus stands out with its ability to print color by color. The device performs one pass for each primary color and for each black color, on each page. If the most recent models offer three primary colors for color prints, those in monochrome will be able to perform their printing tasks with 4 times more speed.
On the other hand, a tandem laser printer works by making a single pass per page, since its toners are arranged in parallel. It deposits the primary colors and black at the same time. This represents a much faster technology, for both color and monochrome prints. The tandem technology is also found on models of mid-range and high-end printers. You will not be able to be surprised then by seeing its price which is more expensive.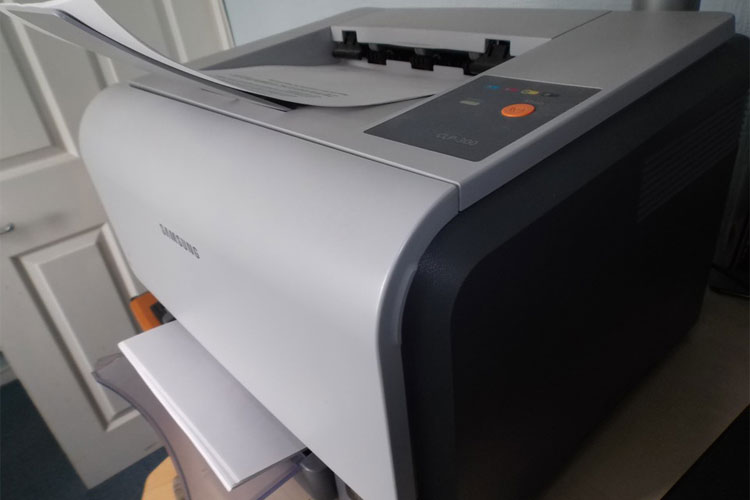 The different features that can make the difference from one device to another
For each model of laser printer, you can find different features, which will not only influence the price of the device, but also its capacity in relation to your needs. So, if you want to save more paper when using your printer, you can choose it with a double-sided function. In the event that you wish to be able to order your prints from different devices such as a tablet or a smartphone, a model with WiFi technology will be an excellent choice.
Even more practical, a printer with a UBS port allows easy printing of your documents stored on your USB stick. If you like being able to print your photos directly from your digital camera, a model with a built-in memory card reader is better.
With the CD or DVD printing function, you have the possibility to personalize your compilations and thus present them in a more professional aspect. Finally, the presence of a touch screen or an LCD screen can also prove to be most advantageous. From the screen in fact, you can make certain changes and benefit from a more intuitive and aesthetic screen at the same time.
Find out more about portable printers in this guide and comparison of the best models of the moment!