Have you lost your TikTok account password or are you worried about a possible hack? It is quite possible to change it. Here's how to do it.
TikTok has quickly become one of the most popular social networks in the world. But obviously, its success did not fail to attract ill-intentioned individuals. In January 2020, several security vulnerabilities were discovered in the application, putting users' personal data at risk. If the problem has since been fixed, it shows that TikTok is not immune to danger.
So, in the event that a similar attack occurs again, or if you have simply lost your password, here is the procedure to change it.
Read also >> TikTok: the app tests 3-minute videos
TikTok: here's how to change your password
This maneuver is carried out in a few steps:
Press the Me tab which you will find at the very bottom of the home page.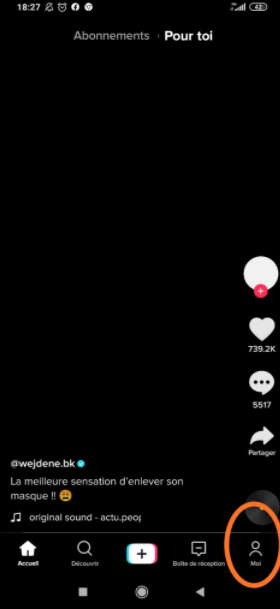 Then press the three small dots at the top right.
Then select Manage account and click on Password.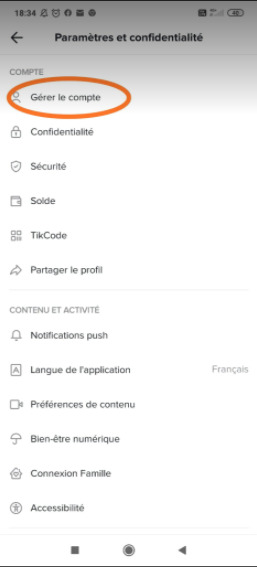 The application will ask you to enter a phone number. Then click on Send a code.
Once done, you will receive an SMS with a four-digit code. It will therefore then be necessary to inform him about the application.
You will then only have to create a new password. However, we recommend that you find a password that is difficult to guess (include capital letters, numbers and avoid words from the dictionary).
Your new password is now validated.
Read also >> TikTok joins forces with Sony to enrich its music catalog
In the news related to the application, note that Star Wars fanatic TikTok users recently unveiled some very realistic lightsabers. One of them works in particular with liquid propane gas. In addition, be aware thatMassive Sabotage Campaign Drags TikTok's Play Store Rating Heavily. He's an Indian YouTuber who attacked other influencers. But the platform quickly deleted its video. Carry Minati subscribers then left the lowest possible rating on TikTok's Play Store page.