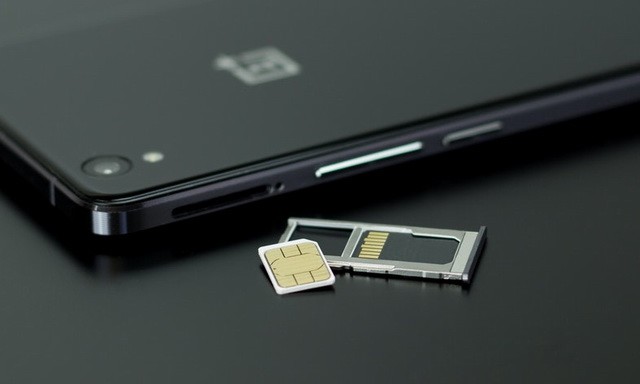 In this article, we take a look at how you can easily change your PIN code on your device. Moreover, it is possible to remove the passcode completely if you are convinced that your device does not need the extra layer of protection.
The PIN code is a security feature that protects against unauthorized persons accessing the data on your SIM card. Some smartphone models come with this option by default, while others must have the feature enabled.
A large majority of operators provide standard PIN codes such as 0000 or 1234, while others generate random codes. Either way, it's always a good idea to change the default passcode in order to increase the security of your device and prevent someone from simply guessing what your passcode is.
Why it's important to lock your SIM card
Your SIM card doesn't just contain your address book. In fact, the little plastic card also stores other valuable data, including SMS text messages, billing information, and data usage.
In this case, this data cannot be secured simply by setting up a PIN, password or some type of biometric lock on your phone. Only by activating the SIM card PIN code lock, users can ensure that this information will be protected from any potential hacking attack.
How to activate the SIM lock
To activate the SIM lock function on a device where it is not activated by default, you need to know your phone's default PIN code. As we mentioned above, most operators use defaulta, but this is not always a rule.
If these codes don't work for you, you should try calling your carrier or checking your provider's website to get the default SIM PIN. Make sure you have the correct information before entering the code, because if the number of attempts to enter the PIN code exceeds three times, your SIM card will be blocked. In order to unlock it, you will need to enter the PUK to unlock the SIM card. The PUK is the PIN code unlocking key usually supplied with your SIM card.
Once you get your default SIM PIN, the next step is to manually activate the SIM lock feature on your device. The path varies depending on the model of your smartphone and the version of Android it is using. For the purposes of this tutorial, we used a Samsung Galaxy running Android 10.
Open the Settings app on your phone.
Scroll down until you find "Biometric data and security".
Search and press Other security settings (at the bottom).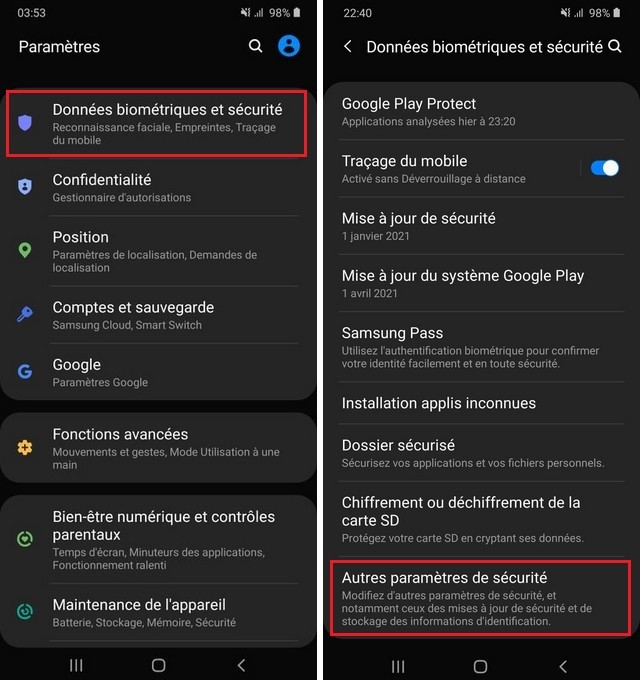 To push on Set SIM lock.
Select your SIM card (if you have a dual card device).
Activate the option "SIM card lock".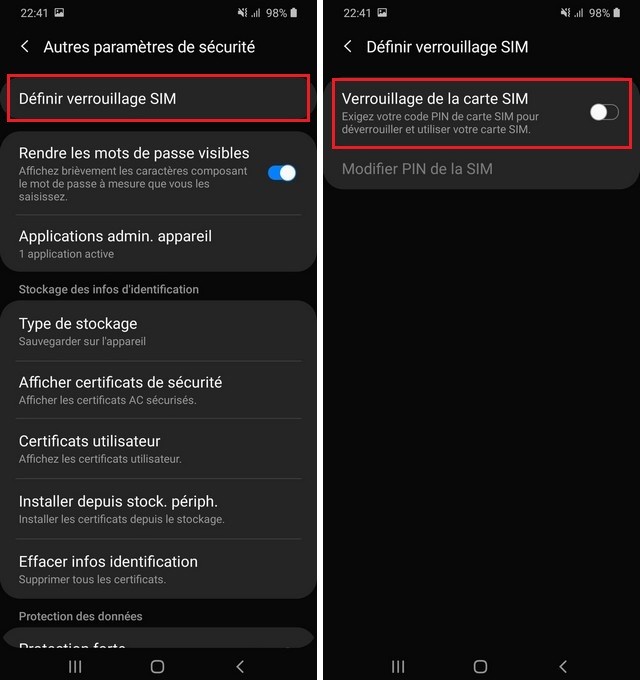 Enter your default SIM PIN code.
Each time you turn on the device or restart it now, you will need to enter the default PIN code.
How to change the PIN code of a SIM card on Android
On the other hand, if you just want to change your default code, here are the steps to do so.
Open the Settings app.
Scroll down until you find "Biometric data and security".
Search and press Other security settings (at the bottom).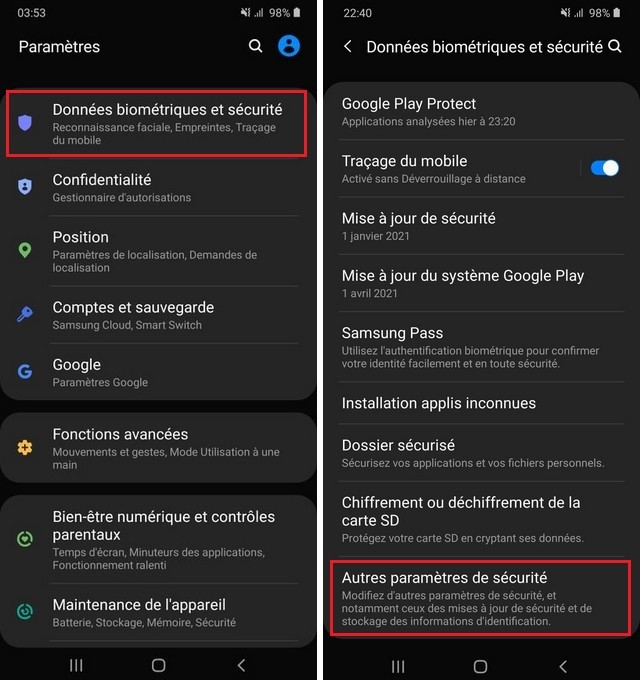 To push on Set SIM lock.
To select "Change SIM PIN".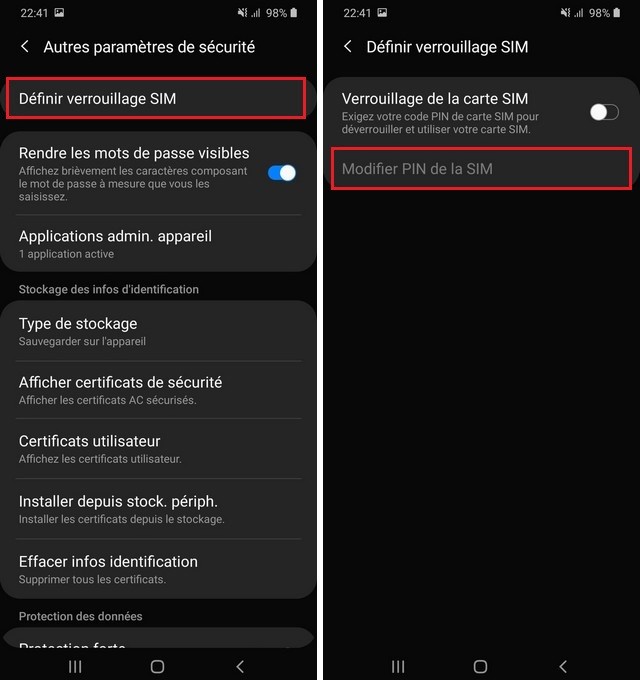 Enter your old code.
Enter your new PIN code, then press OK.
Otherwise, if for some reason you want to remove the PIN code lock from your device's SIM card, you just need to follow the above steps again and then turn off the "SIM card lock" option.
Conclusion
In this complete guide, you have learned how to change a SIM card PIN code on Android. If you have followed this steps, you have now successfully added a layer of protection that will protect your SIM data. If you also have any questions, please let us know in the comments. Moreover, if you want to know how to locate your lost or stolen smartphone, you can consult this guide.