By default, a Google Docs document appears in portrait format. In some cases, however, it is better to opt for landscape mode. Which sometimes makes your document more readable. We explain how to do this in this tutorial.
Google Docs is included in the Google office suite. This is a fairly complete word processing software that will be perfect for ordinary people. Accessible exclusively online, this editor has the particularity of being completely free, unlike Word. Note that it is also possible to convert a Google Docs to a Microsoft Word document.
To be able to use Google Docs, however, you must have a Google account. The software is accessible on a computer via a browser. If you want to benefit from it on smartphone, tablet or Chromebook, you will simply have to download the application accessible on the usual application stores (App Store or Play Store).
Read also >> Google Docs: How to Add Page Numbers to a Document
Google Docs: How to switch from landscape to portrait mode
Along the way, this word processing tool is taking on more and more features. Recently, it has been particularly possible toedit PDF files more in depth on Google Docs. Today we're going to take a look at the orientation of your document that can be changed. You are probably used to using portrait mode in the majority of your documents. However, landscape orientation may be relevant on certain works. Here's how to adopt it. And you will see, there is really nothing rocket science!
Start by opening your Google Docs document.
Then pull down the File menu and click on Page configuration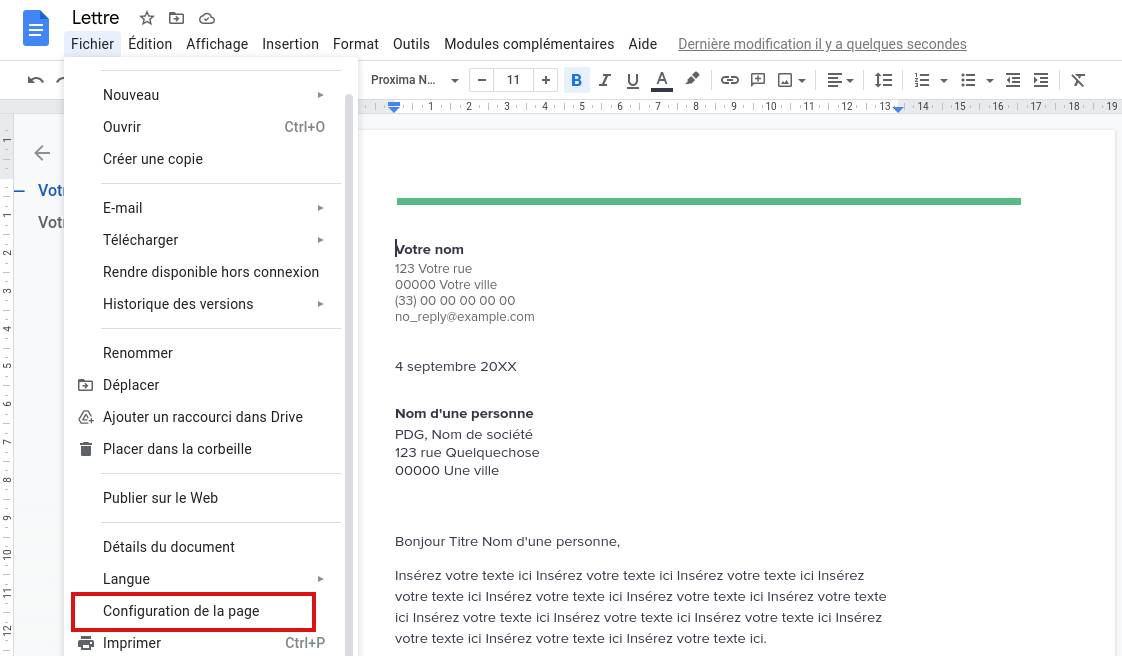 In the section entitled Orientation, check Landscape then press Ok.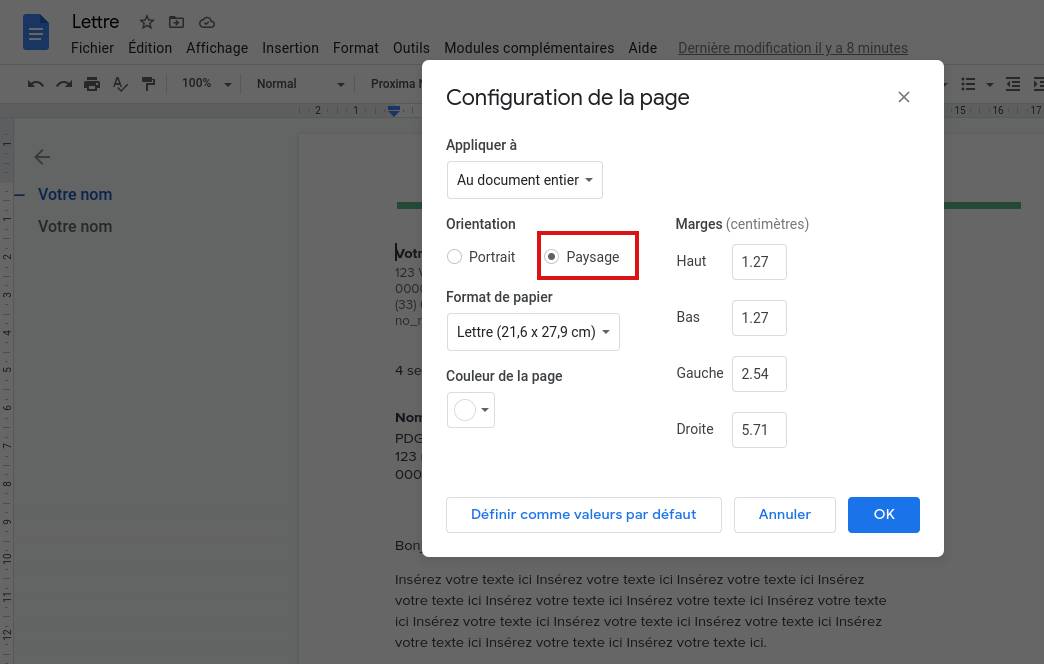 All the pages of your document now appear in landscape format! To switch your file back to portrait mode, all you have to do is repeat the aforementioned maneuver and then check "Portrait" in the configurations. Regrettably, it is impossible to simply orient a single page in a particular format. On Google Docs, you can only choose a single orientation for the entire document.
Read also >> Google Docs: 10 Features to Get the Most Out of It