To make it easier for your close friends to find you, you can change name on instagram. You would like to do it, but you don't know which way to go? This article will be very useful to you, as it provides information on both the process to follow on a smartphone and a computer to change your name on this famous social network.
Instagram: how to change name from the mobile application?
Changing the name from the Instagram app is just a few simple steps.
Step 1: Open Instagram social network
To change your name, you must first open Instagram. You'll find the social network in your apps menu or on your smart device's home screen.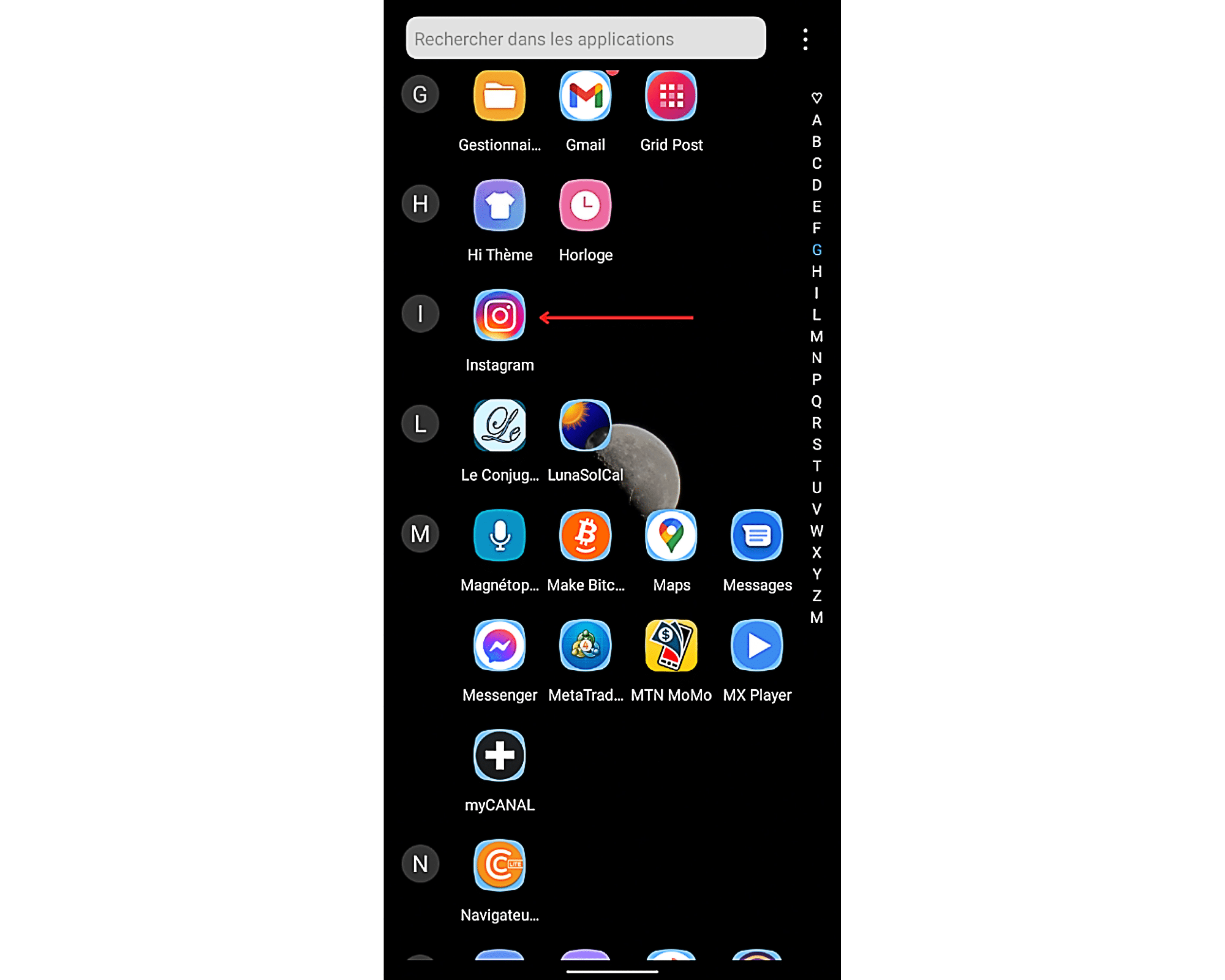 If you haven't installed it on your smartphone yet, now is a good time to do so. Go to your virtual app store (Play store Where store), then install it. Once the installation is complete, open it and then authenticate.
Step 2: Access their Instagram profile
Once on the home page of the social network, you must click on your profile icon. This is located at the bottom right of the screen, near the menu bar.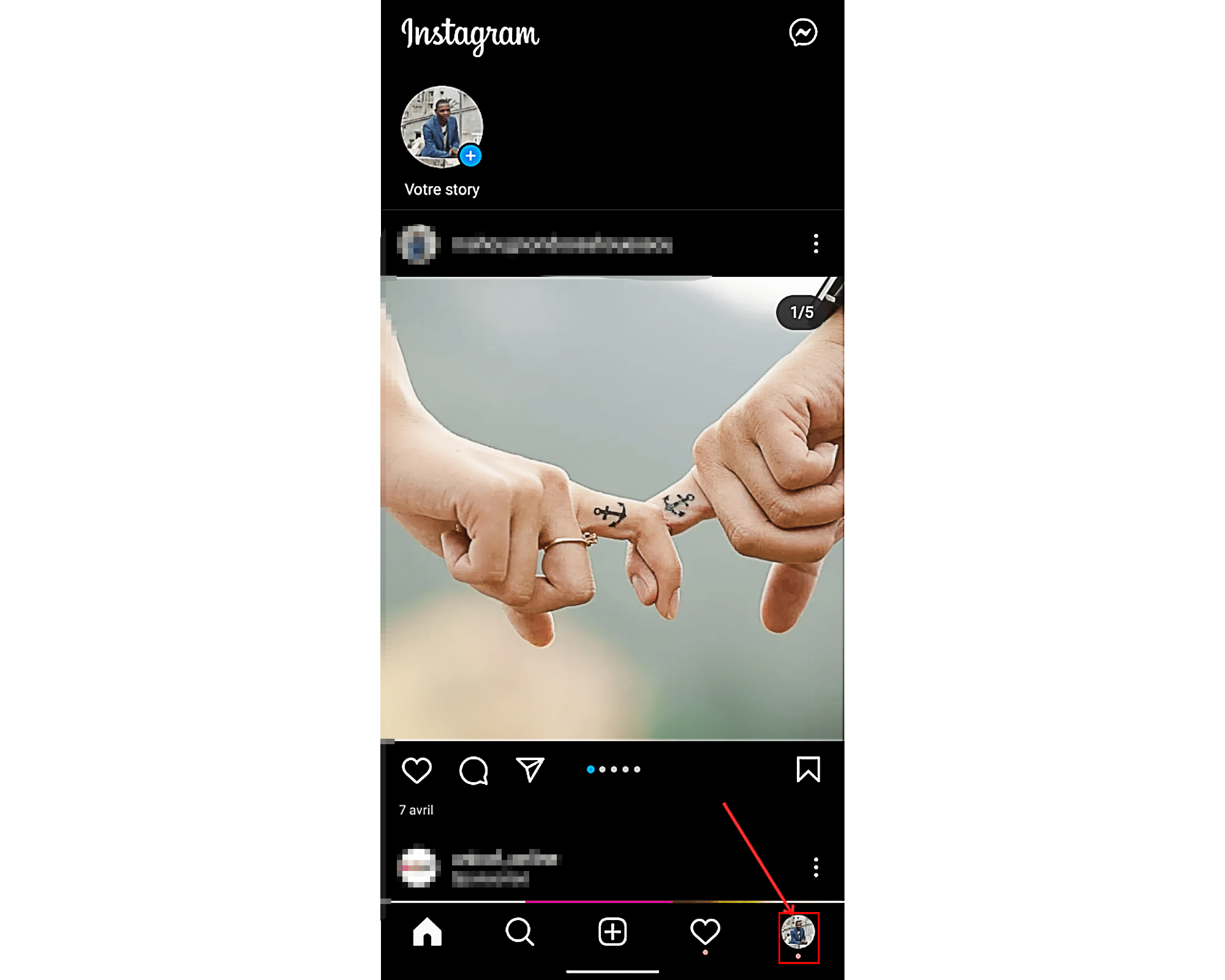 Step 3: Change its name
Once on your profile, you must click on " Edit profilewhich is right below your username to access the switch profile settings.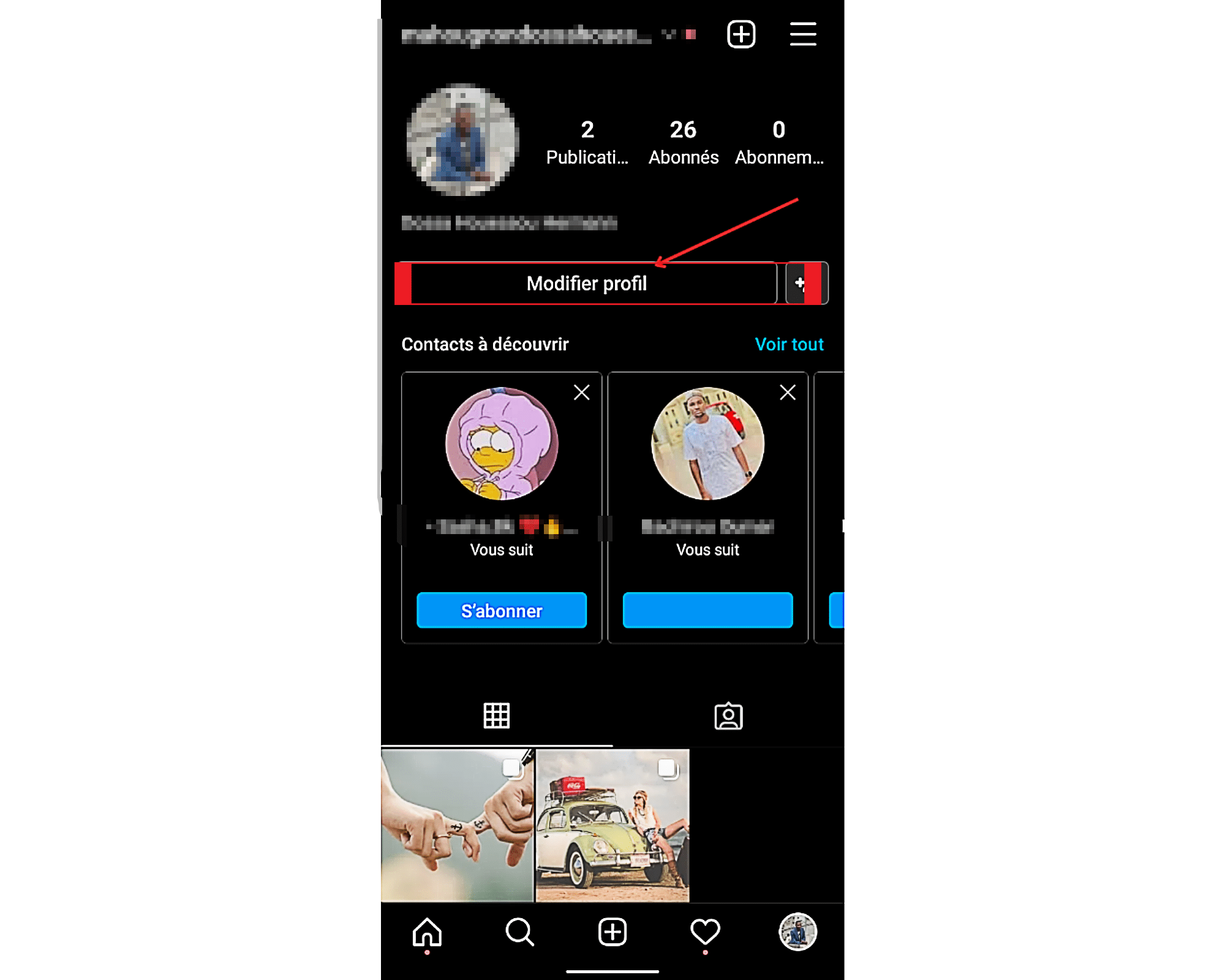 Once done, a new page will appear. This is where you will change your name. To do this, you must click in the first field in the list. It is indeed that of the name. Replace the current name with the new one then confirm your entry.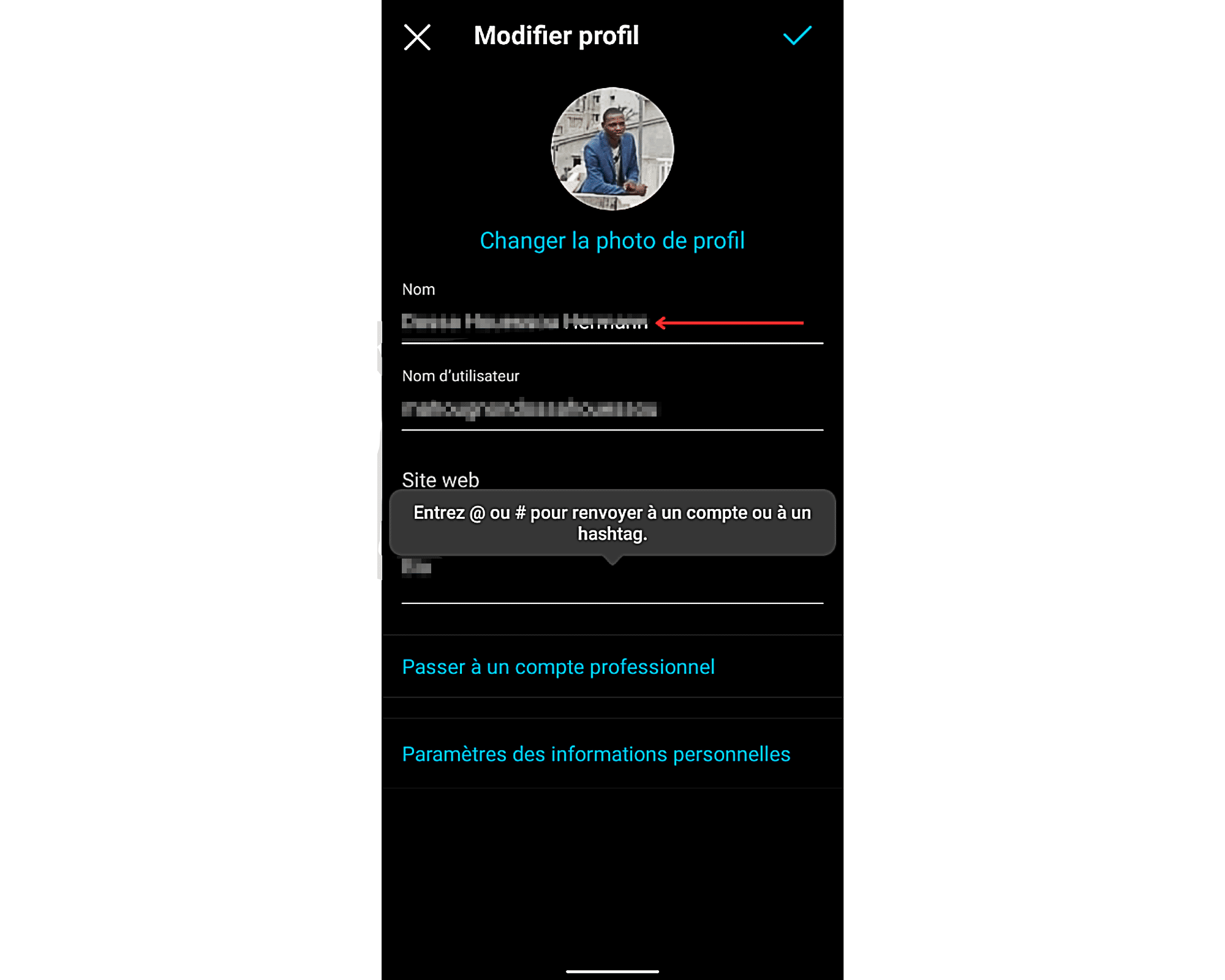 If you've logged in with Facebook on Instagram, you won't be able to change your name using the process above. To change your name, you must do so on Facebook. This, for the simple and good reason that the name you use on Instagram is that of your Facebook account. As a result, it will only change if you make a change from your Facebook account.
Once the name change has been made, don't forget to save it by clicking on the " To validate" which is at the top right of the heading " Edit profile ".
Instagram: How to change name on the official website?
You haven't installed Instagram on your smartphone and you don't want to? No problem, there is another way to change your name on this social network. Here are the different steps to follow to change your name on the official Instagram website.
Step 1: Go to Instagram official website
To get started, you need to access the social platform from your computer. To do this, you need a web browser (Safari, Chrome, Microsoft Edge, etc.). Open one on your Windows or MacOS, then type in its address bar " instagram.com ".

Step 2: Authenticate on Instagram
Once the official page is open, enter your login data, i.e. your username, e-mail or telephone number and your password. Click on " Login to sign in to your account.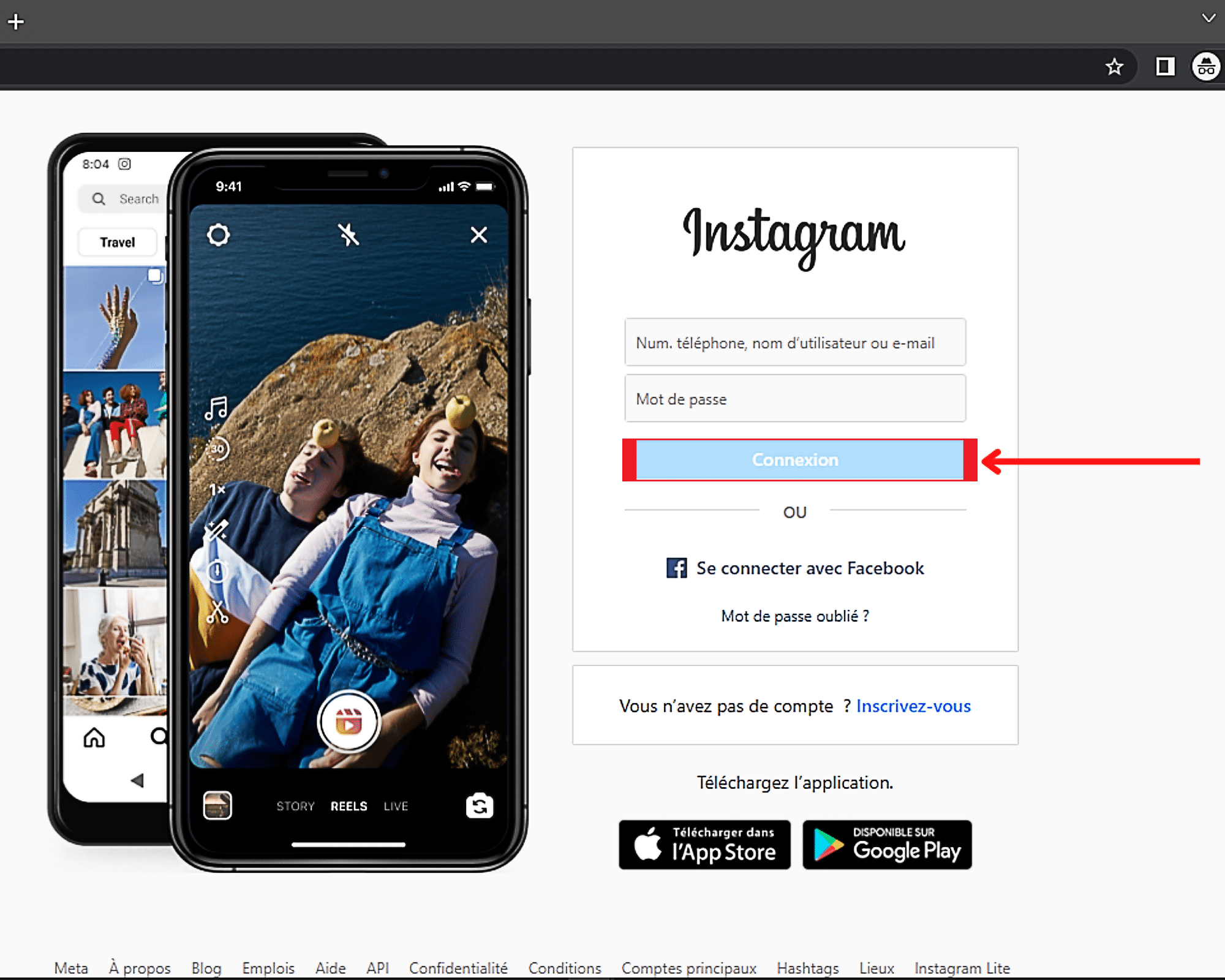 You can also authenticate yourself on Instagram with your Facebook username and password. To do this, you must click on " Login with Facebook ".
It's up to you to choose the connection method that suits you best.
Step 3: Open their profile page
After successfully passing the authentication phase, head to your profile page. To access it, left-click on your profile icon located in the upper right section of the home page. A pop-up should appear.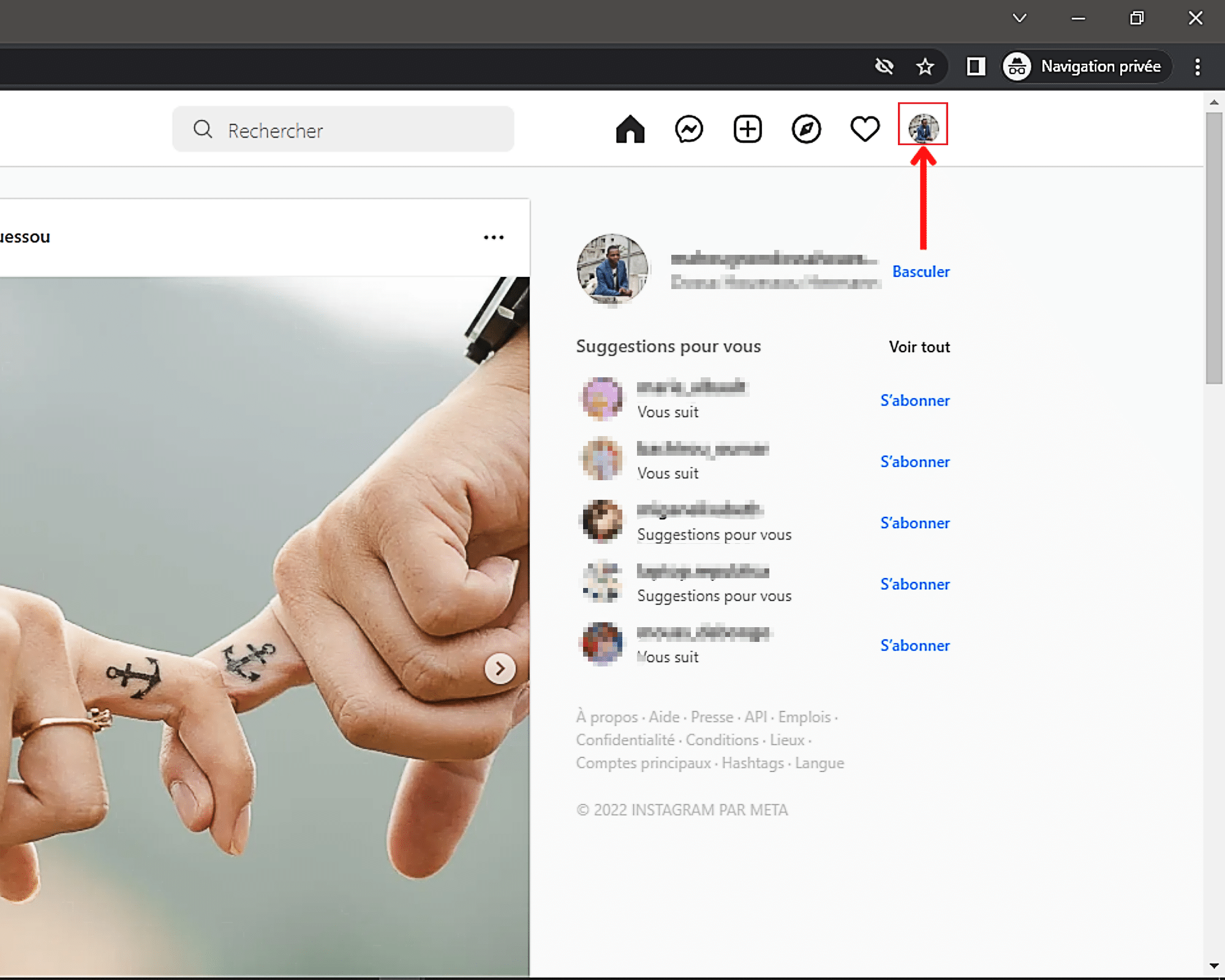 In this small window, you will find the option " Profile ". Click on it to access the page dedicated to your Instagram profile.
Step 4: Change your Instagram name
Since your name is a component of your profile, changing it is like editing your profile. It is for this reason that to get there, you must click on " Edit profile which is located at the top right in front of your Instagram username.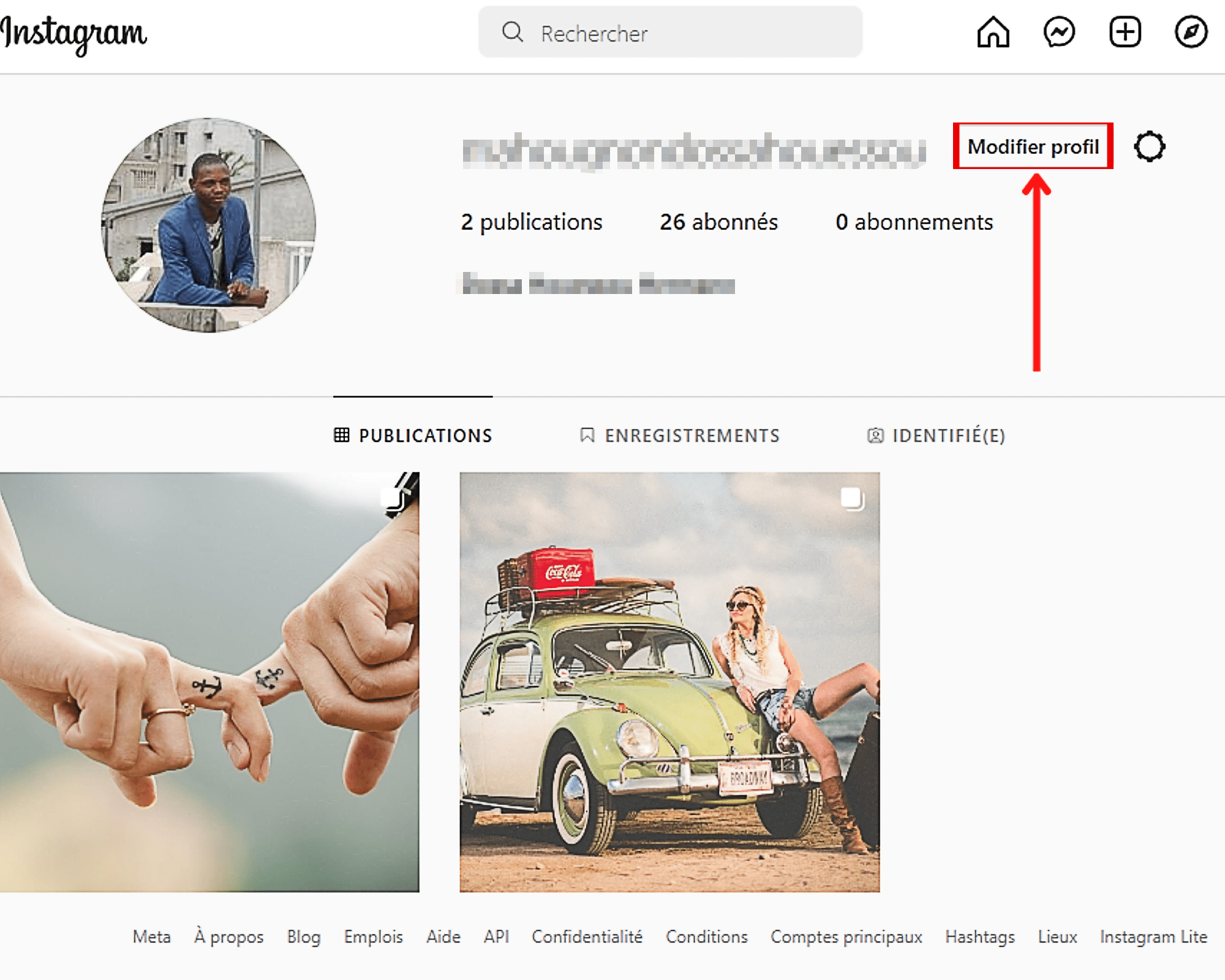 After selecting it, a new page will open. In the central column, the information relating to the " Edit profile will appear. This is where you can make all necessary changes to your profile (change profile picture, name, username, email address, phone number…).
To change your name, simply activate the field entitled " name » using a click, delete the old denomination, then enter the new one.
If you can't change your name by following this procedure, it means that you are currently using your Facebook name on Instagram. This situation is indeed due to the fact that you have logged in with Facebook on Instagram.
If necessary, to change your name on Instagram, you must change the one you use on Facebook. To make this change, click on " Change name which is just below your name field.
In the new tab that has just opened automatically, you will be redirected to your Facebook profile where you can change your name.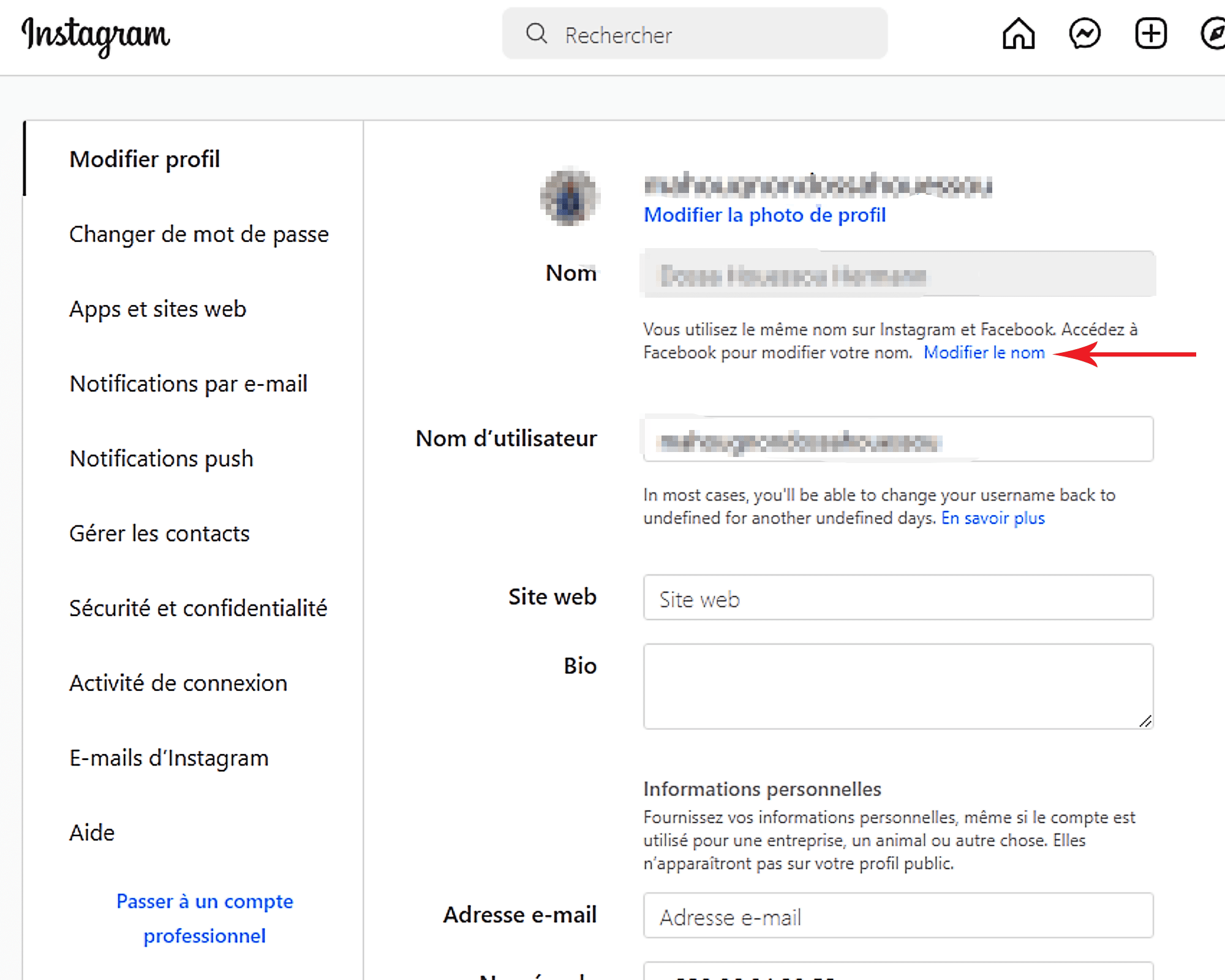 Once all changes are made, you must save them for them to take effect. To save your new profile, click on " To send ". You'll find this button in the bottom section of the profile edit page.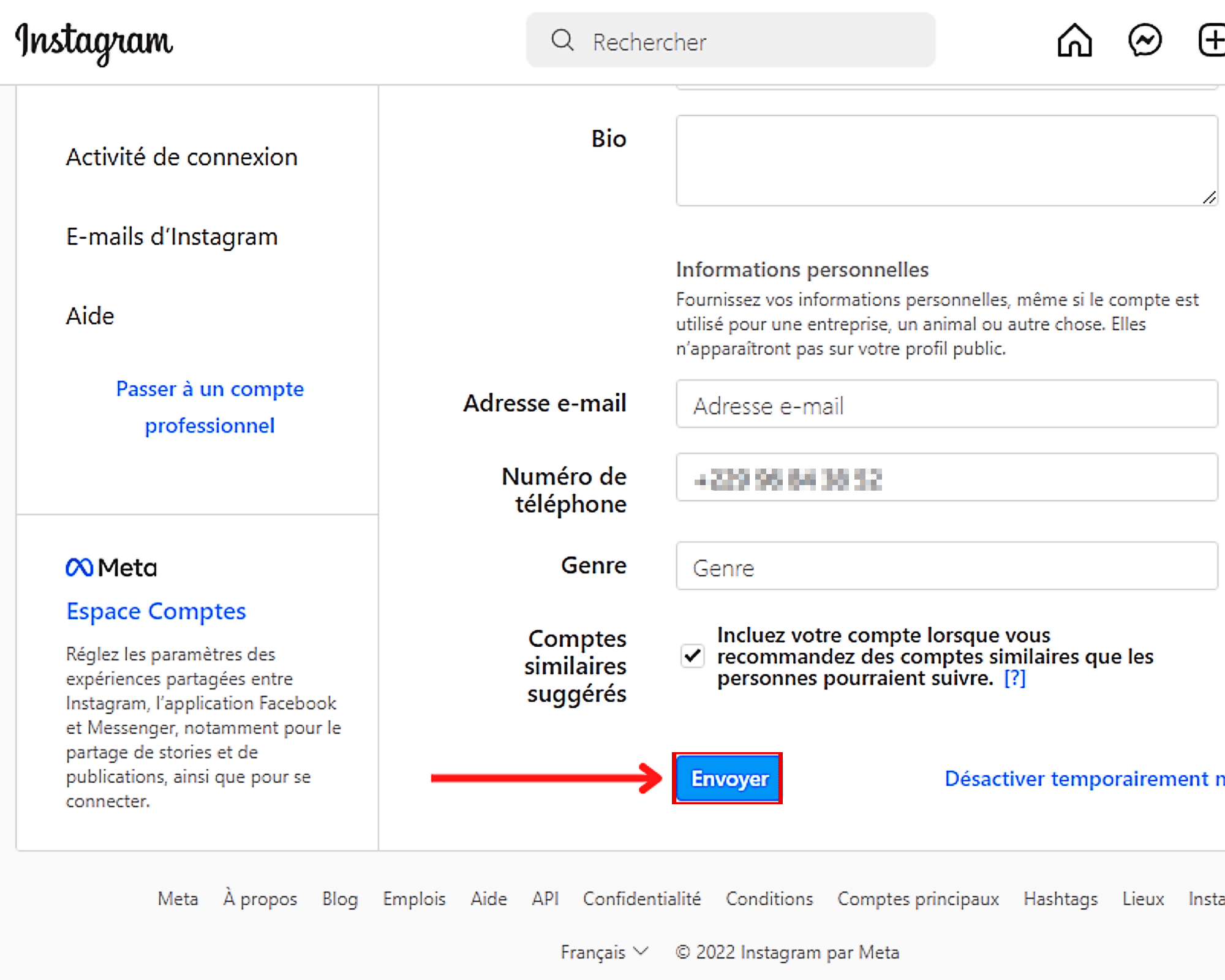 The changes made are saved as soon as the " Sent " can no longer be activated or that you read in the lower left tab of the page " Saved Profile ".