WhatsApp is the most widely used instant messaging application in the world. It allows you to send texts, photos, documents or even audio recordings. However, handling a smartphone can sometimes be complicated, especially with fonts. Also, device settings font size does not always change WhatsApp chat fonts.
So, if you find the fonts are too big or too small and want to change them to better suit your needs, WhatsApp has a feature that allows you to solve this problem. Here are the different steps to change WhatsApp font size.
Process to change font size on WhatsApp
Changing your WhatsApp font size is done from the app settings.
Open WhatsApp and tap the three vertical dots in the upper right corner of the home screen to access the menu.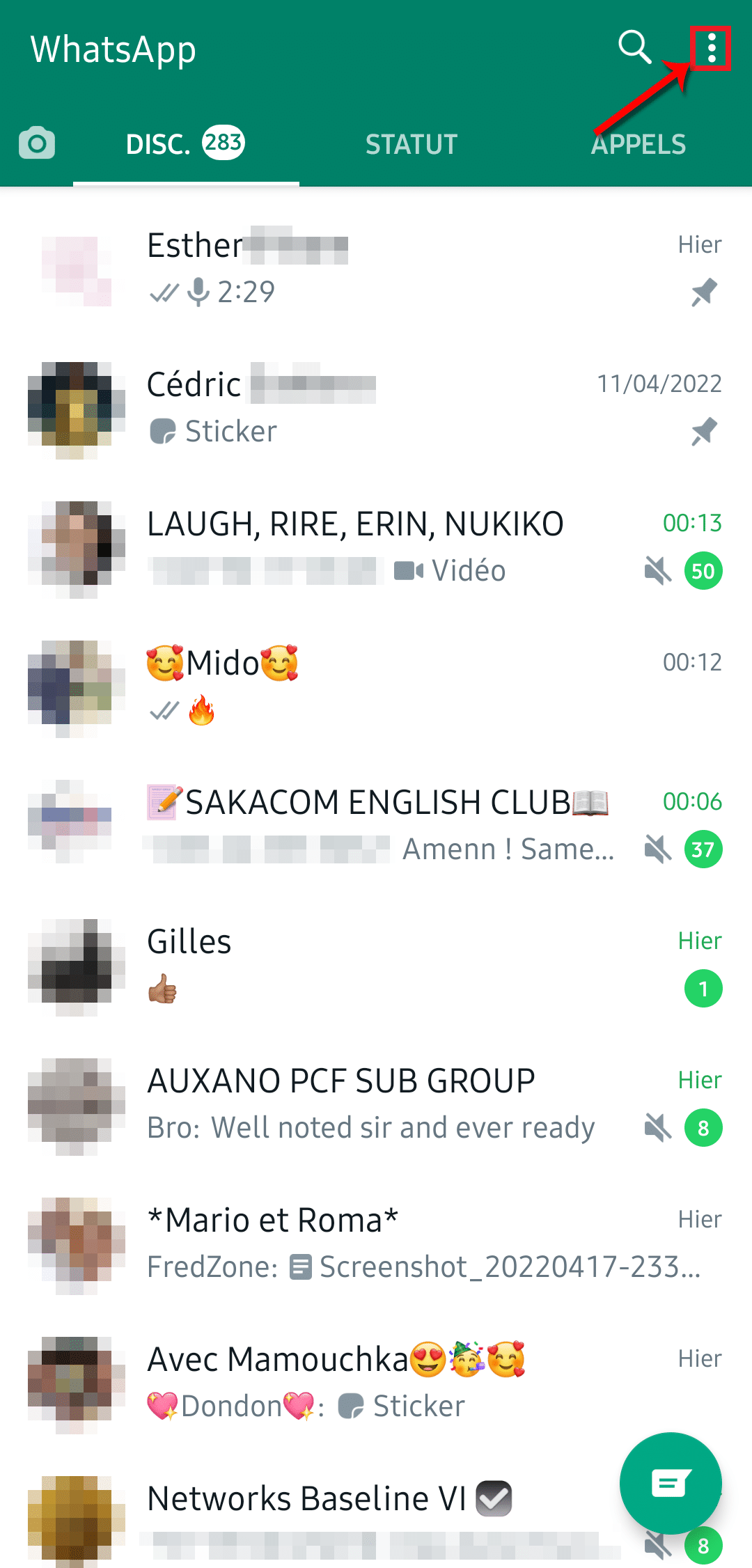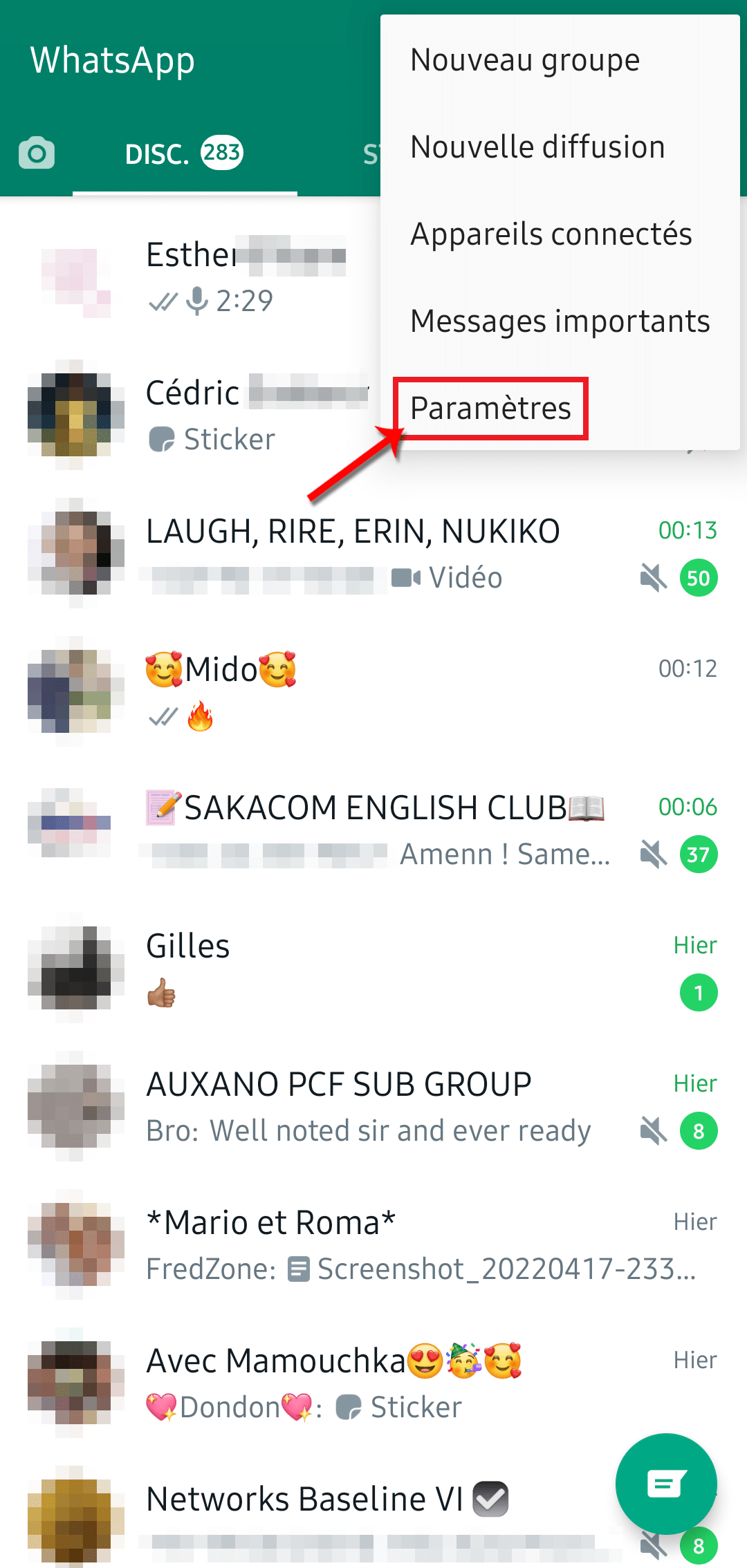 There, tap on "Chat" in the list that appears.
In this section, select the "Font size" option.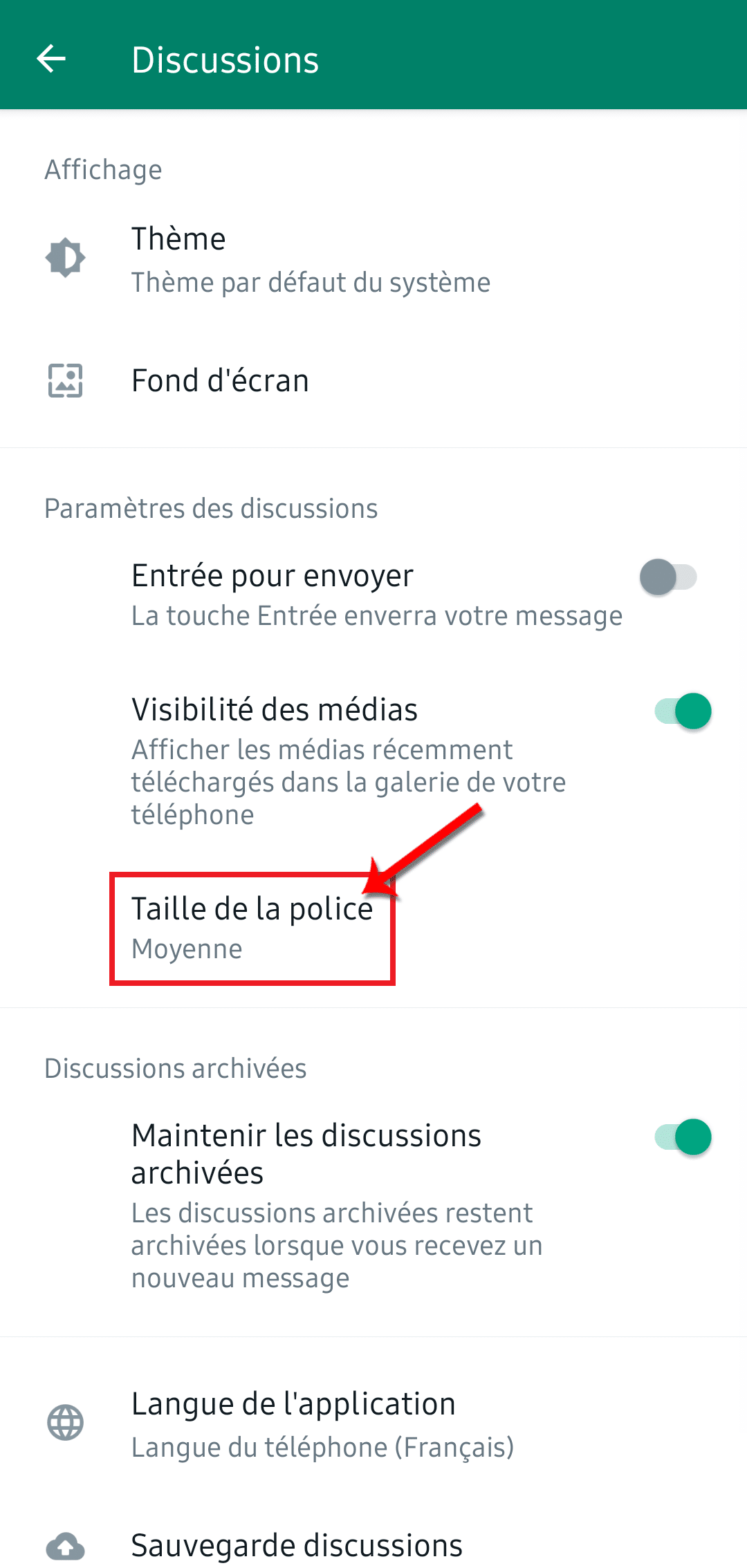 You will see a pop-up window appear where you will have to choose from the available options: Small, Medium and Large. Tap the one that will help you read better. Since the default size is medium, if you choose the large size, you will notice that the scale of writes within the application will be increased.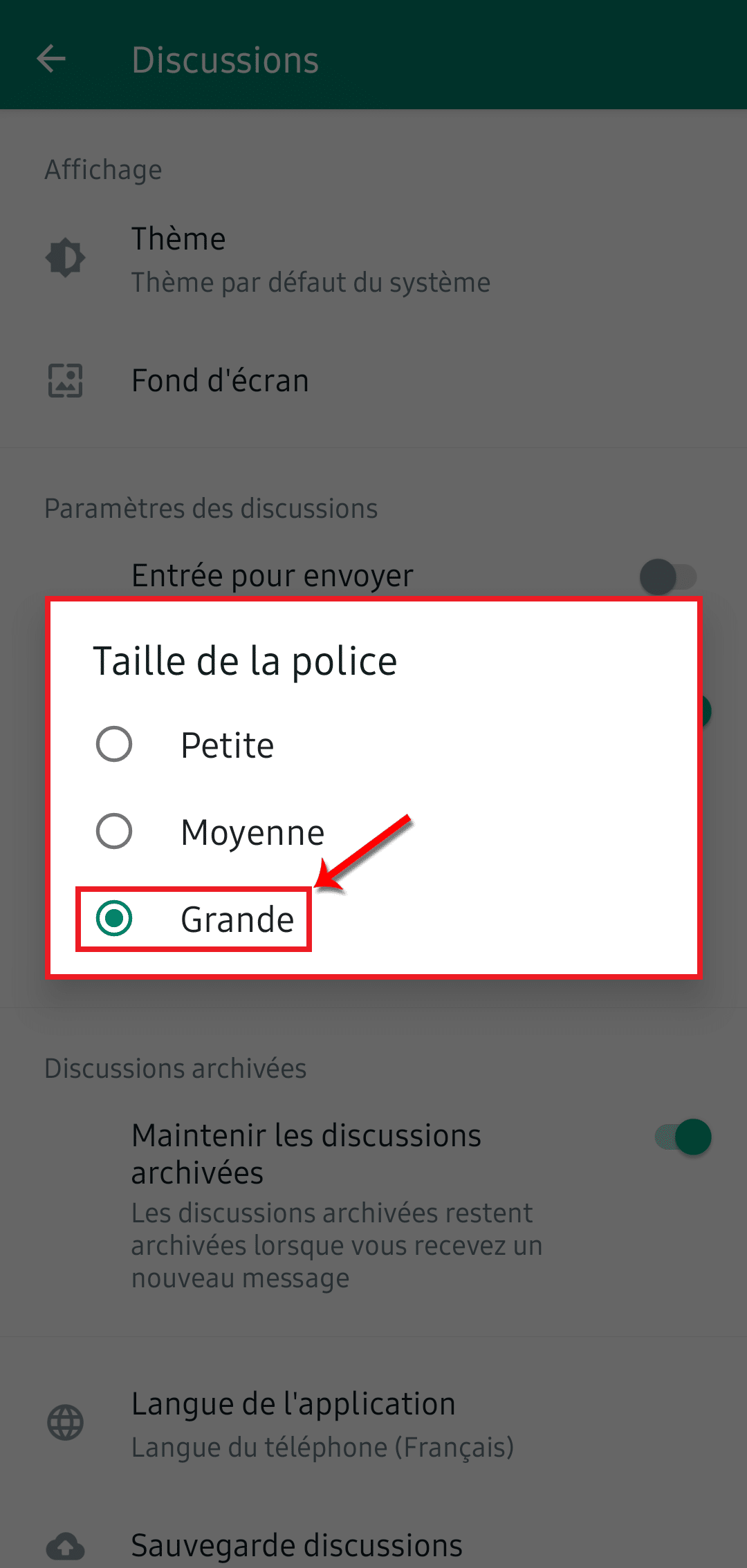 If, on the contrary, you choose the small size, the entries will be even smaller than usual.
Here are the three font sizes you can get as per your choice.