If you want to use alternate DNS servers with your Windows 11 machine, maybe to speed up browsing with free DNS service, improve privacy, or just use something better than what your ISP provides, that's pretty easy to do. do in Settings. Here is how to change DNS server on Windows 11.
How to change the DNS of Windows 11?
First, open Settings by pressing Windows + i on your keyboard. You can also right-click on the Start button and select "Settings" from the menu that appears.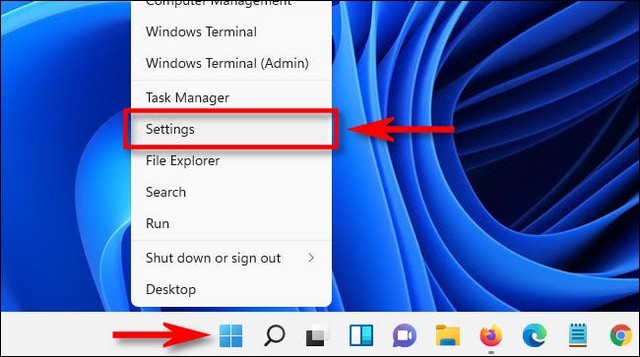 In Settings, select "Network & Internet" from the sidebar.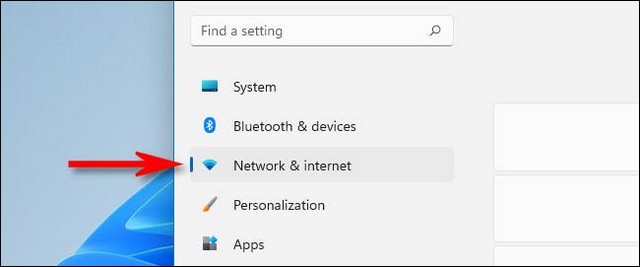 In Network and Internet settings, find the name of the Internet connection for which you want to change DNS servers from the list (such as "WiFi" or "Ethernet") and click on it.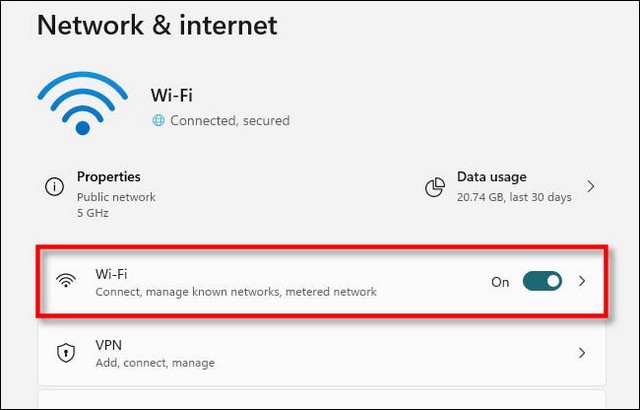 On the properties page for this network connection, choose "Hardware properties".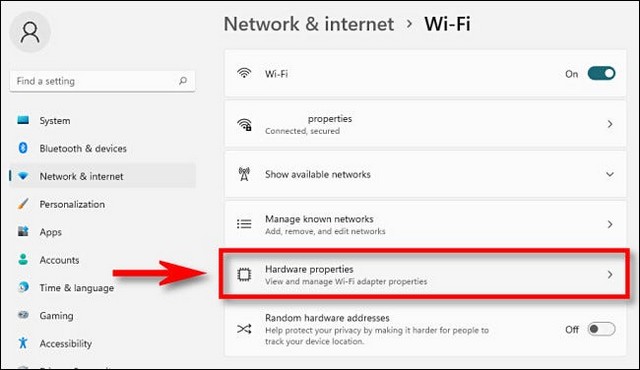 Then search for "DNS Server Assignment" and click on the "Edit" button next to it.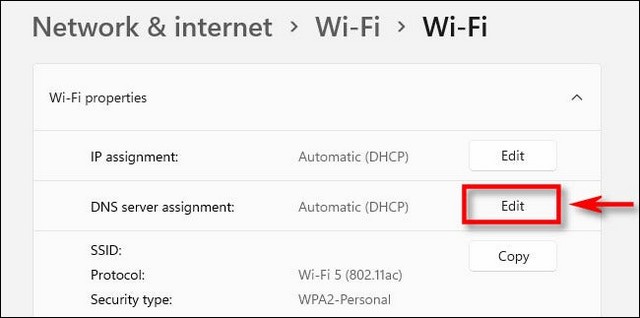 A "Change DNS Settings" window will appear. Using the drop-down menu, select "Manual". Then activate IPv4 or IPv6 depending on the type of IP connection you want to change. Most connections still use IPv4 by default, but some ISPs also require IPv6.
Under the IPv4 or IPv6 headers, enter the address of the primary DNS server in the "Preferred DNS" field (for example, "8.8.8.8" and "8.8.4.4" for Google's free DNS service). Below, enter the address of the secondary DNS server in the "Alternate DNS" box.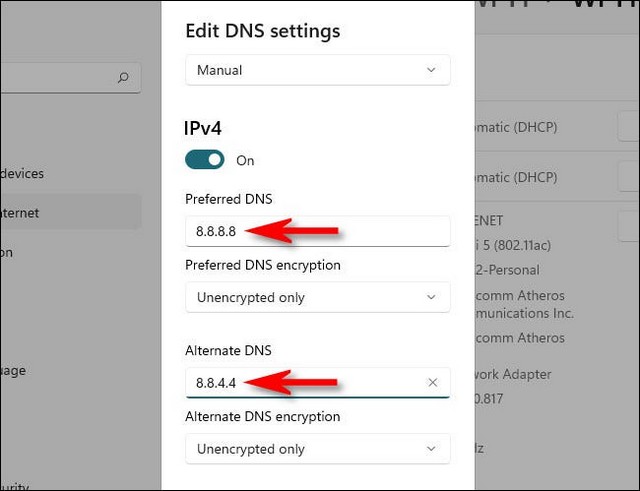 If you want to use DNS over HTTPS, which encrypts your DNS queries for enhanced privacy and security, set both "Preferred DNS Encryption" and "Alternate DNS Encryption" to "Encrypted Only (DNS over HTTPS)" using from the drop-down menu under the DNS addresses you entered in the last step. Repeat this for IPv4 or IPv6 if necessary.
Remark : As of November 2021, DNS over HTTPS only works with a limited number of DNS services in Windows 11. Make sure the DNS servers you are using support it before enabling DNS encryption.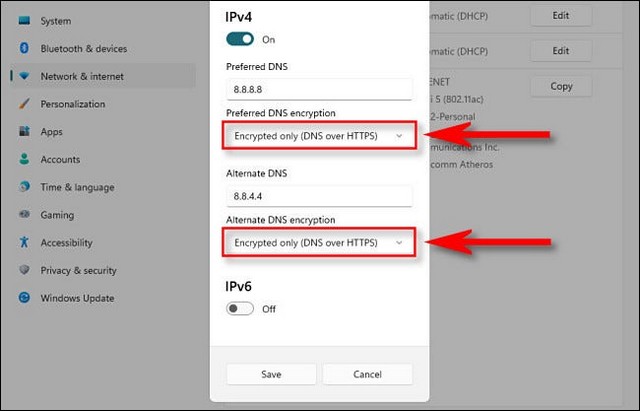 If you are unsure whether your new DNS servers support encryption, you can leave DNS encryption set to "Unencrypted only". When you're done, click "Save" and the pop-up will close.
On the Wi-Fi or Ethernet hardware properties page, you will see the DNS servers you just entered listed with their encryption status next to them.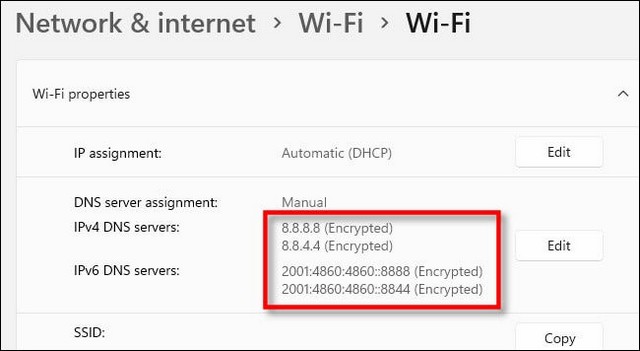 Close the Settings app and you are good to go. Now all internet traffic that goes through the network adapter you changed will use the new DNS servers. If necessary, you can repeat these steps with another network adapter (such as Ethernet if you have already configured the DNS address for WiFi).
Remark : If you experience network problems after changing the DNS settings, verify that you entered the addresses correctly. An incorrectly entered DNS address will result in inaccessible DNS servers and the appearance of an interrupted internet connection. If the addresses were entered correctly but you are still having problems, try disabling the "IPv6" switch in the DNS server list. If you configure IPv6 DNS servers on a computer without IPv6 connectivity, it can cause connection problems.
Conclusion
In this guide, you have learned how to change DNS server on Windows 11. If you have any questions or suggestions, let us know in the comments. In addition, also consult this guide if you want to learn how to uninstall Cortana on Windows 11.