Are you bothering with some WhatsApp contacts? Note that it is quite possible to block them in two steps, three movements. A manipulation which is also not irreversible since you can also unlock them without difficulty. We explain how to do this in this guide.
WhatsApp can quickly become overwhelming. Especially if you participate in group conversations where messages are often plentiful. To have a little air, you can completely mutate WhatsApp notifications for a limited time or for eternity. That being said, blocking may also be more suitable. Especially if you want to completely cut ties with a person for various and varied reasons (romantic or friendship break-up, harassment, etc.).
Once blocked, your correspondent will no longer be able to call you or write you messages. We explain step by step how to proceed below.
Read also >> WhatsApp: how to send a fleeting photo or video
WhatsApp: how to block someone
Enter the application then open the conversation of the contact to block.
Click on the three vertical dots at the top right.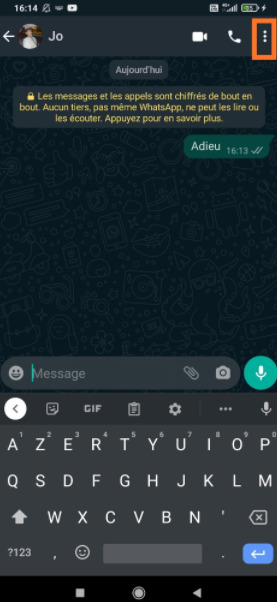 Click on More then on Block. Then confirm the blocking in the dialog box that appears.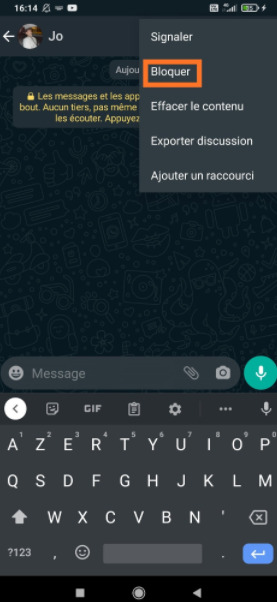 Your contact can no longer reach you on WhatsApp. Be aware that another method also exists to block someone. On the WhatsApp home screen, tap the three dots and then tap Settings. Then click on Account> Privacy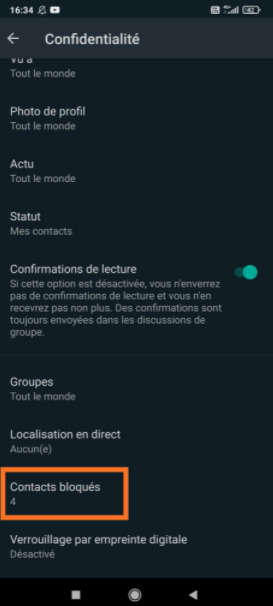 Another even simpler alternative, simply open the conversation and then tap on the name of the contact to block who sits at the top. Scroll all the way down and click on Block.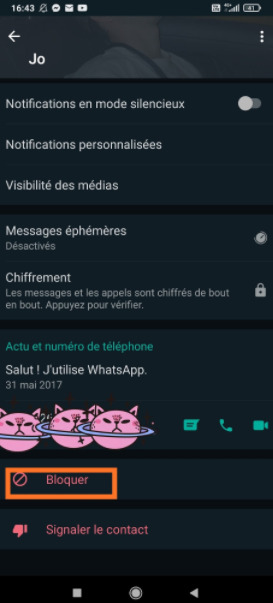 Always on the same theme, we explain this way how to know if a contact has blocked you on WhatsApp.
WhatsApp: how to unblock someone
Unblocking a contact on WhatsApp is easy as pie. Here's how to do it:
Open the conversation. You will see the mention "You blocked this contact. Press to unblock it ».
So click on this message and then press Unblock in the dialog box that appears.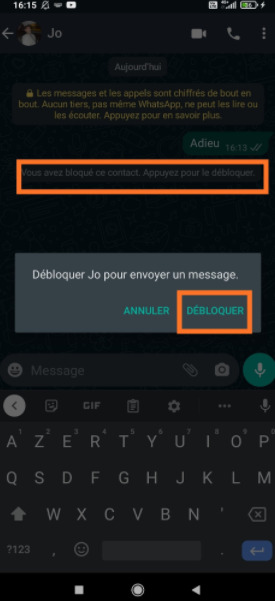 You can also follow the following path: Settings> Account> Privacy> Blocked contacts. Then leave your finger pressed on the target contact. You will then be offered to unlock it. Another possible method is to tap the name of the person you want to unblock at the top of the conversation. Scroll down and click Unlock.