There are many reasons why you might want to block certain websites – or only allow certain websites – in your browser. The most common reason is that your impressionable young kids shouldn't be exposed to sex, violence, and social media. The second common reason is productivity. Maybe you can't work because of your obsession with checking Facebook every five minutes? Whatever your reason for blocking websites, it can be easily achieved if you are using an Apple device. Here's how to block a website on Safari.
QUICK RESPONSE
To block a website in Safari, go to Screen Time. Select Limit adult websites and enter your list of banned sites under never allow.
How to Block a Website in Safari on an iPhone or iPad
To block a website in Safari on iOS, go to Settings > Screen Time.
To lean on on Content and Privacy Restrictions. Below, if you haven't added a PIN to Screen Time yet, you'll see the option to do so. I highly recommend doing this if you are blocking website access for children.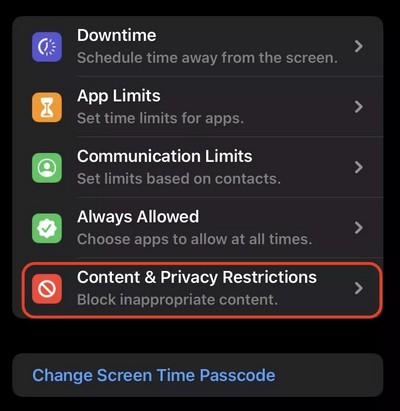 Choose now Content Restrictions.
Followed by web content. At present it will indicate Unlimited accessbut we're going to change that.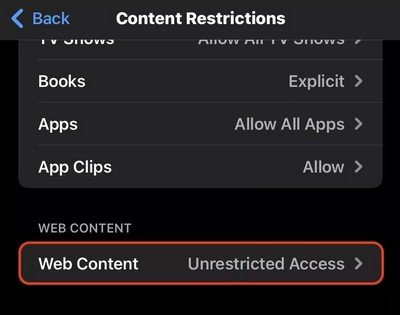 On the next screen, press Limit adult websites to begin the blocking process. When you do, the sections Always allow and never allow are displayed. Under never allowto push on Add a website.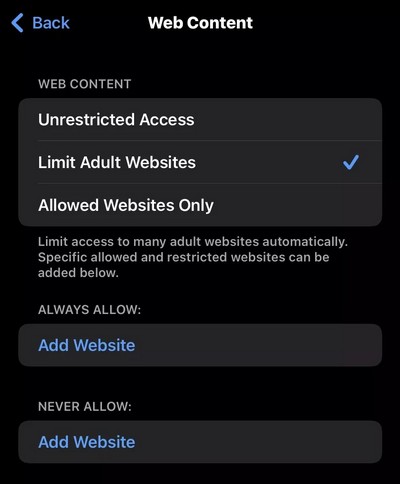 Now type in the full URL of the site you want to block (we've chosen the link of a well-known troublemaker!). If you make a mistake, just tap the X next to the text field to delete everything and start over.
Once entered, exit the page by pressing the blue link web content on the top corner left.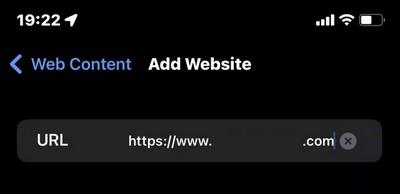 Test it now by going to Safari browser and trying to access the site. You should immediately receive a restricted notice. If you press Allow website, you will be asked to enter the PIN you set up in Screen Time. So for a kid, that would be as far as they can go – unless, of course, they can figure out your PIN.
How to Allow Only Specific Websites on iPhone or iPad
On the other hand, if you want to only allow specific websites to be available on Safari – perhaps you have an approved list of sites your child can visit – you can load those links by tapping Authorized websites only. Then press Add a website and add the link.
Unfortunately, there is no way to add links in bulk, so they must be entered one at a time using this method.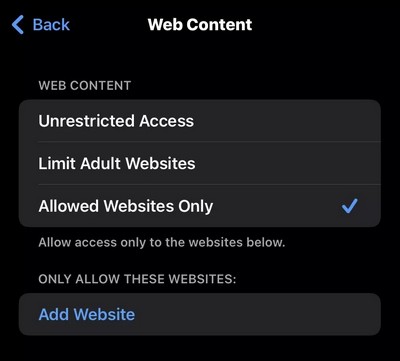 How to Block a Website in Safari on Mac
Blocking a website on Safari on macOS is virtually identical on a Mac. Again, everything goes through Screen Time.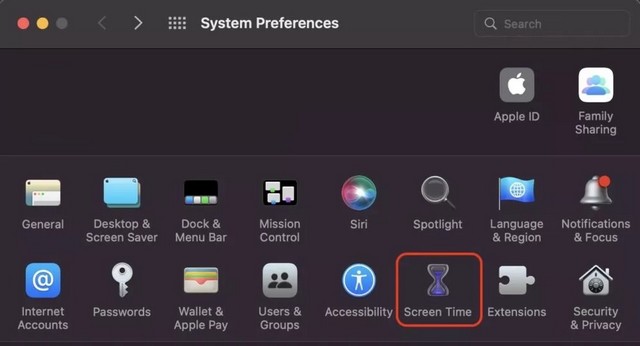 Click on Content and Privacy in the left sidebar. On the right, under web contentselect Limit adult websites to display the button Personalize. Click on it.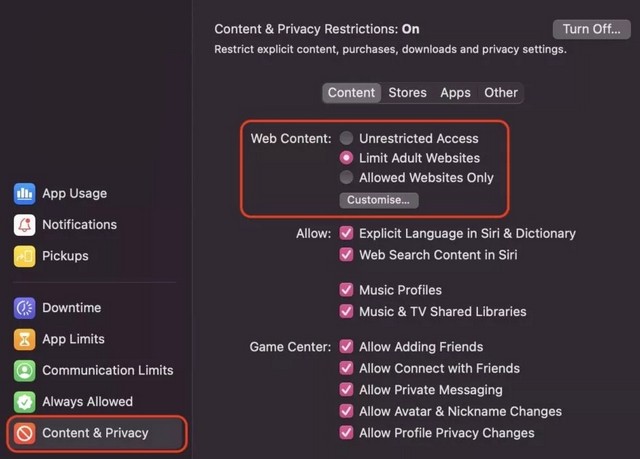 You will now see a block list where you can add links of specifically allowed and restricted websites.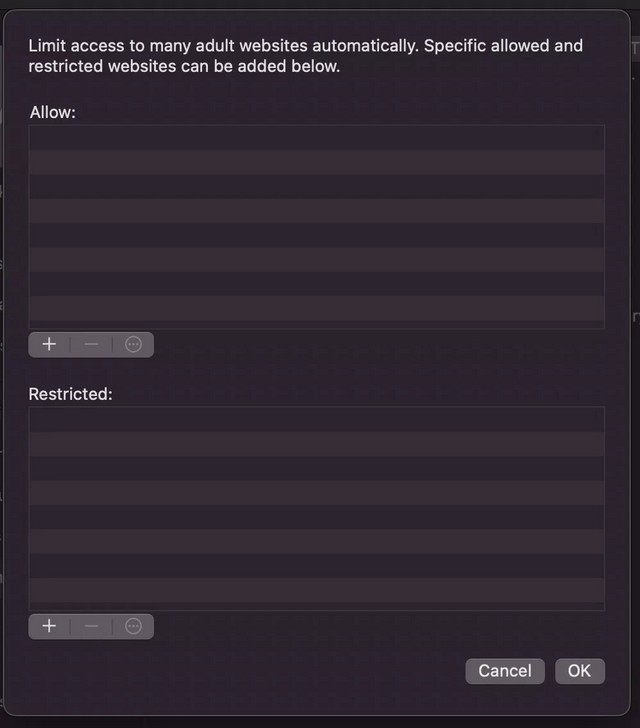 If you have any questions or suggestions, let us know in the comments. Also check out this guide if you want to learn how to use Safari extensions on iPhone and iPad.