Do you want your computer to perform at its best? Then you have to learn to adjust power options in Windows 10 for maximum performance. Fortunately, in order to achieve this we have a few options that Windows provides us with and it is extremely easy.
The changes we're going to make to the power options aren't in the setup app, they're hidden in the setup panel.
To access it we will have to press Windows + X then we will have to choose "Power Options". We go to the right sidebar and click on "Additional power settings".
Depending on our computer, we will see different types of configurations that come by default, they are generally balanced, high performance and energy efficient) we will choose "High performance".
You can leave everything as it is and leave "High performance" by default. This way, the computer will always run with the best possible performance. It doesn't matter what you do there.
However, on some computers "High Performance" is not available. We will therefore have to create it ourselves.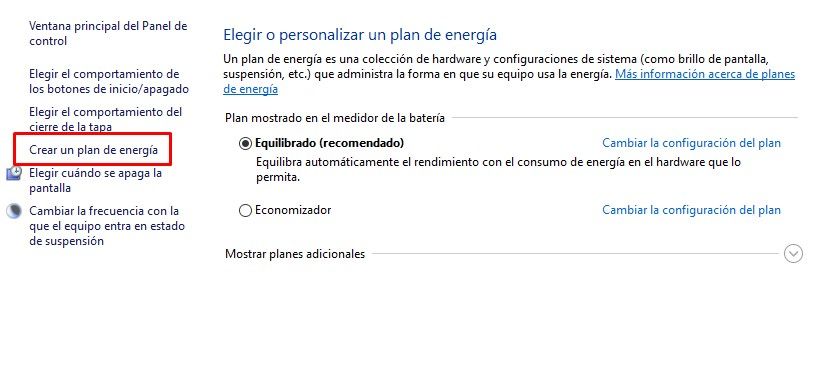 For this, we will go to the left sidebar of the screen and click on "Create a power plan".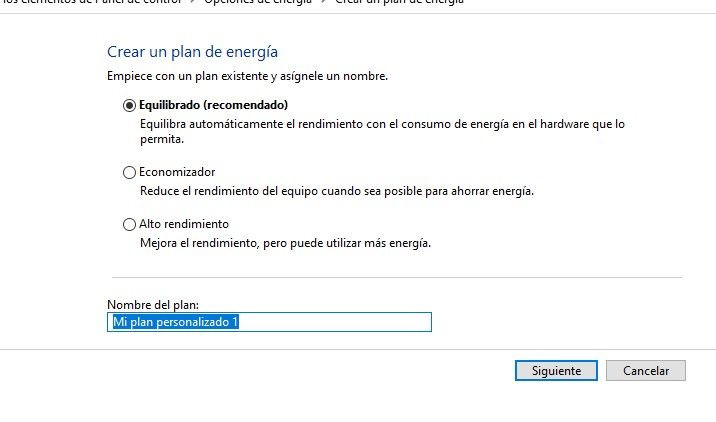 We can choose a default configuration, choose "High performance" and then give a name to this new power plan and click "Next". We will be able to choose if we want the screen to turn off when the PC is not in use or to put the computer to sleep.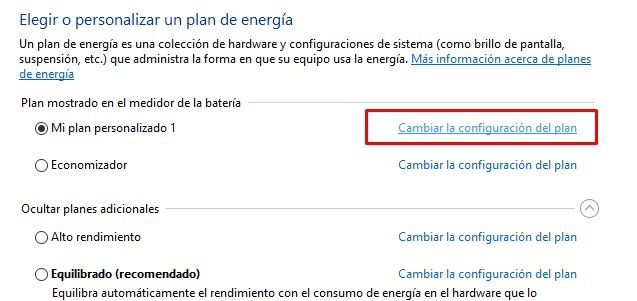 Then the diet plan we created will appear in the list of plans. We will have to click on "Edit plan settings" which is to the right of it to be able to configure it as we wish.
It directs us to a new page where we will have to click on the option "Change advanced power settings" which is at the bottom. Here we are going to have to make some small modifications.
USB configuration. USB selective suspend setting: disabled.
Power management of the processor. Minimum process state: 100
All we have to do is click on "Apply" then on "OK" to save the changes and close the window. Next, we will need to select the plan we just created.
This way, we can adjust the power options of Windows and improve the performance of our computer slightly, which is ideal for those of us who like to play video games on Windows.
Share this with your friends!