Each new Android update brings visual and thematic changes that refresh the stock experience. We almost took it for granted that the new versions will make the Android experience better, smoother and more functional. But some things, like the widget picker, have long called for a major overhaul but haven't received one. Until now.
Android 12 Developer Preview 2 brings some fundamental changes to the way the widget picker appears, making it easier on the eyes, simpler to find widgets and put them on your home screen for quick access.
A cleaner and more compact redesign of Widget Picker
The Widget Picker redesign is one of the biggest visual redesigns in Android 12. As you can see below, you still get a list of side-scrolling widgets. But widgets are now categorized into collapsible app carousels, making them easier to read. Only one application carousel can be developed at a time. Extended carousels will collapse once you hit a new one.
In previous iterations of Android, widgets were listed alphabetically, then by widget name. But the changes made in Developer Preview 2 clear the clutter and organize them in a list. The number of widgets available for an app is listed under the app title.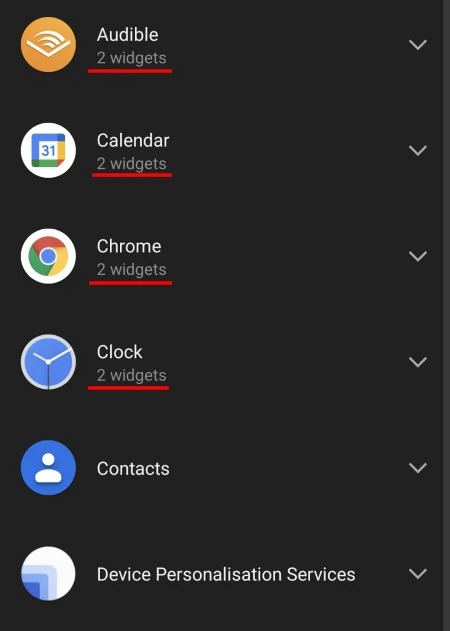 However, there are a few system apps that don't highlight it, although there are several widgets for this category.
Adding widgets from the new widget selector
Fortunately, the method of adding the widget to the Home screen is still the same.
Press and hold on the home screen to access the widget selector. Subsequently, with the new widget picker, you will first need to tap on the app category and choose the widget. Then just tap and hold a widget and drag it to the appropriate position on the home screen.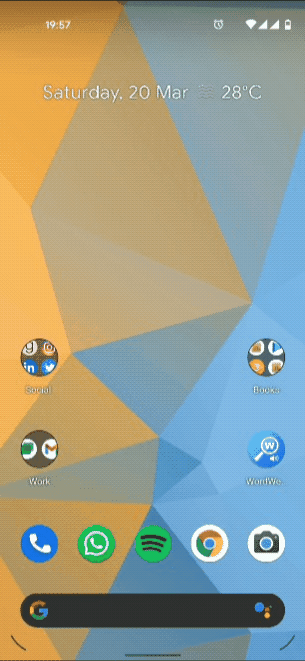 The scrolling app carousel is definitely a refreshing and welcome change to the outdated widget picker we had so far. We can still see additional tweaks to the widget picker before a stable version of Android 12. However, as it is, Google has made it so that widgets are no longer in your face.
Even though categorizing widgets by apps would mean additional tap to access widgets, the redesign makes the whole process of selecting and applying widgets on the home screen a bit faster.
Conclusion
In this guide, you have learned how to add widgets on Android 12. If you have any questions or suggestions, let us know in the comments. In addition, also consult this guide if you want to learn how to take a scrolling screenshot on Android 12.