Google Maps is probably the best map service around. But obviously, it's not perfect and it might not be all the places we know. But there is an option that we can add a missing or missing place in Google Maps and we'll see a little bit below how we can do that.
Therefore, if we want to add a lost or missing place to Google Maps. The first thing we are going to do is open Google Maps on our mobile device. Whether it's iPhone, iPad, or Android, the process is pretty much the same. We're going to go to the tab that says "Contribute".
Then we will have to press the button that says "Add a place" at the top of the screen.

Now we are going to have to fill in all the information that this place needs. Data marked with an asterisk are required.
For the location, we can touch the map to move the marker and find the address instead of having to write it down. Once we are done, we will need to click on the arrow that points to the right at the top of the screen.
Your contribution will be sent to Google, when it is reviewed you will receive an email notifying you.
Add Lost Place from Windows, Linux Mac
Whether you are using Windows, Mac or Linux. Adding a lost location in Google Maps is very easy and the process is done the same in all three operating systems.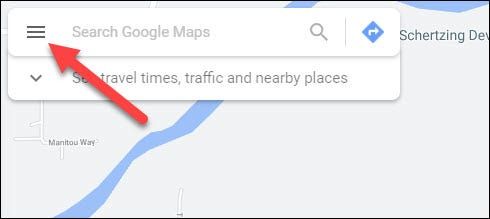 We're going to have to visit the Google Maps website from any browser, and then we'll have to click on the icon with the three horizontal stripes on the left side of the search box.

A new menu is displayed where you will have to click on "Add a lost place".
This is where we will have to complete all the information about this place. You can also click on the map if you want to move the marker to the location instead of entering the address manually.
When you're done, just click "Submit". A message from Google will appear thanking you for your contribution to Google Maps. Once your application has been reviewed, you will receive an email confirming it.
As you can see, it is very easy to add a lost or missing place in Google maps. What can really be difficult is getting approval from the place in question. As you can imagine, Google protects its map data for obvious reasons. This is precisely why Google Maps is so reliable.
Share this with your friends!