Dark mode, also called night mode, is suitable for reducing eye strain. It also allows for significant battery savings. Here's how to activate dark mode on your Android smartphone.
Computer, television, smartphone, tablet, we spend our days with our eyes constantly riveted on screens. Which is not without consequences for health. The blue part of the light spectrum emitted by screens is the most harmful to the eyes. It is likely to cause long-term damage. Several technology players have understood this. To spare your eyes, it is for example possible toactivate dark mode on Instagram Or on Youtube.
But night mode can also be generalized across the entire operating system. By activating it, you will also save significant battery while resting your eyes. Here's how to set it up on an Android smartphone.
Read also >> Windows 10: how to activate dark mode
How to activate night mode on Android
Access your smartphone settings.
Press on Display. Note that depending on your phone, this section may be accessible via the Accessibility menu.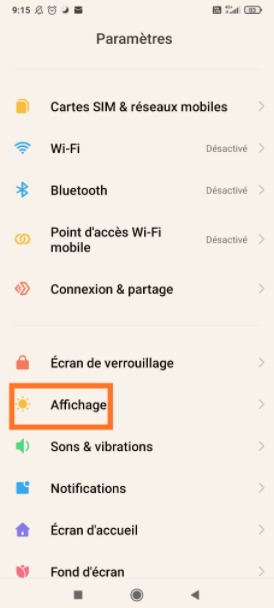 Then select the dark mode and voila.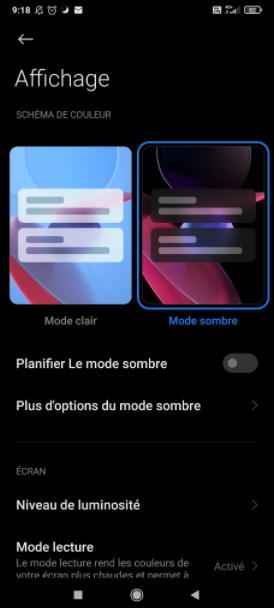 It is possible to schedule dark mode on a specific time slot.
If you want to activate it in the evening, for example, when you know you are going to be in the dark of your room, click on Schedule dark mode then indicate the activation hours.
Use night mode with a third-party app
You don't have a dark mode option in your Android smartphone settings? Don't panic, several apps on the Play Store allow you to filter blue light to protect your eyes. This is particularly the case of Blue Light Filter, an application with a simple name, but remarkably effective to play this role. This allows you to adjust the color of the screen according to the ambient light. And even if you have already activated the dark mode, this application will also be very useful since you will be able to modify the colors with more precision.
Click on the activation button to activate the filter.
You can then choose the color temperature and even adjust the intensity.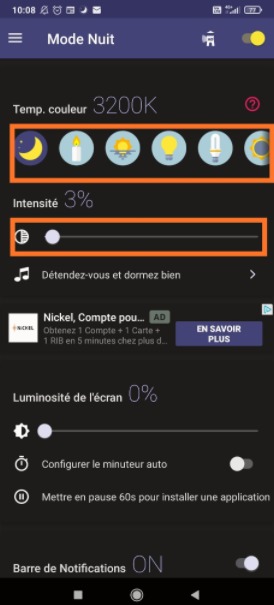 Blue Light Filter also has a Widget that you can activate on the home screen for faster settings. Better yet, you can schedule the filter activation times so that everything happens automatically without your intervention. There you have it, you now know how to use night mode on your Android smartphone.