Very warm welcome Geeks… !! once again I'm back with an interesting topic. Well, we are all very familiar with iMessage as well as normal text messages. But most of the users don't know how iMessage is different from normal text message. So in this article, I will tell you what iMessage is and how it is different from normal text messages. So, without further ado, let's get into the topic.
What is iMessage?
Yes, iMessage is very common on Apple devices like iPhone, iPad and Mac devices. This iMessages is used as messaging service on Apple devices. Additionally, it was released in 2011 with iOS version 5.
IMessage overview
However, this iMessage will allow its users to send messages, stickers, photos and many more between any Apple device that has a suitable internet connection. Let's see what are the main differences we can find how iMessage is different from normal text message.
How iMessage differs from regular text message:
Well, I message as well as text message are both used to send text or photos to anyone using the appropriate internet connection. But the point here is iMessage and text messages are not the same, let's find out what are the main differences between iMessage and normal text messages.
iMessage is blue:
Well, while you are sending messages through iMessage to another person, then iMessage will appear in blue bubbles on your iPhone.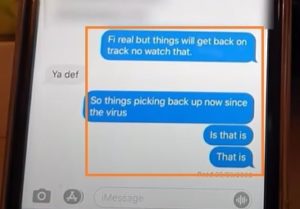 Messages are blue
Yes, if you send messages through normal text messages, my messages appear in green. This is one of the major differences that can easily be found whether it is an SMS or an iMessage.
iMessage uses the Internet:
As stated earlier, sending messages through iMessage uses internet connection. You must therefore connect to your Wi-Fi network or any other cellular data to send an iMessage to another person. But there is no need for cellular data or Wi-Fi connection to send a normal text message.
Well, if the internet connection is very bad in the locality, you cannot send or receive iMessage to those places. But if you have cell reception in that area, you can still send them using normal text messages.
iMessage is for Apple users only:
Well, this is what most users should know that iMessage is only for Apple devices. This means that you cannot send iMessage to other Android devices because it is only compatible with Android devices.
Coming to SMS It is not necessary to have Apple products to send normal SMS. just using the normal messaging app, you can send messages to other people.
Let's see how to set up and use iMessage on iPhone.
Well if you are looking to know how to set up and use iMessage on your iPhone then you have come to the right place. Carefully follow the steps below.
The first step that you need to do is open your iPhone and go to the Settings option.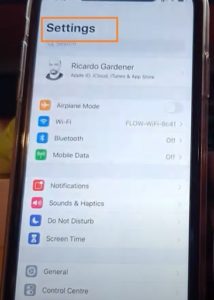 Go to settings
In the Settings option, you can see the Messages option, be sure to click on that option.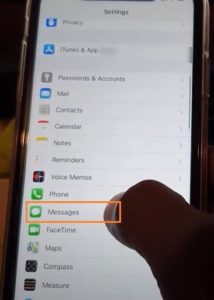 Click on Messages
Finally, by entering the messages option, you can see the iMessage, make sure to toggle the switch.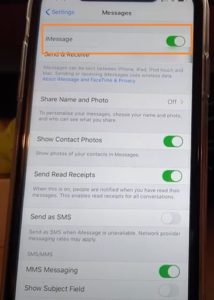 Toggle iMessage
That's it guys, you are all done using iMessage here in your iPhone.
The point here is that you can send messages normally using your messaging app, but your iPhone switches to iMessage and sends them to the other Apple user using the proper internet connection. As stated earlier, your messages. Automatically turns to green text.
Let's see what are some of the advantages of iMessages over regular text messages.
Advantages of iMessage over regular text messages:
Now you all know how normal text messages work as well as iMessage. But to come to the benefits, iMessage has a bunch of new features and extra features that you don't get in normal text messages. So let's see what are some of the benefits of my posts.
End-to-end encryption:
We all know full well that privacy is Apple's number one concern. Likewise, for the iMessage, there is end-to-end encryption, which means that the message you sent will only be read by the person you sent. It cannot be read even by the apple.
On top of that, the person even called a force to examine your iMessage if they have your device without your password. This is one of the big advantages of using iMessage over regular text messages.
Read receipts and type live:
Well it has a great feature that when you send messages through iMessage it says the message delivered in fine print at the bottom of your message. Likewise, if the sent message is read by the other person, it is read again in small print.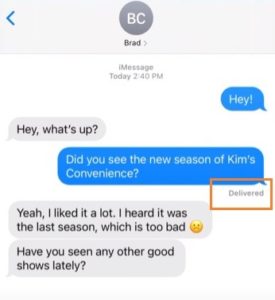 Message delivered
Also, if the other person is typing, you can see three blinking dots on your iMessage screen.
It's Your Interesting Future Stop Nose that helps users know whether their messages are being delivered read or not.
Effects and Stickers:
Well, you can send a text message using letters only, but in iMessage you can send messages using effects as well as stickers. Apple continues to add a lot of new things to each version of iOS, which is very interesting.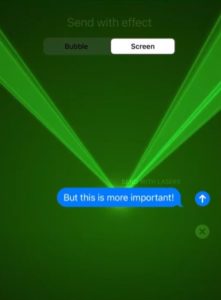 Messages with effects
However, you can tag the other person with a sticker and emoji, and more. Besides that, you can also add full screen effects to messages.
Synchronize messages across devices:
Well, this wreck is quite possible in both Apple devices as well as in normal text messages. But you will need an Apple device to make it work.
When you send, receive, and delete messages on your iPhone, your messaging app syncs with other Apple devices. So that you can easily change the device during a conversation. You can also do this for normal text messages for which you need to enable text message forwarding option in your iPhone. Even though it doesn't work perfectly like iMessage does.
Send more stuff to iMessage:
We all know I message will work with an internet connection, so there will be plenty of access to send more stuff like links, photos, videos, documents, voice recordings and more.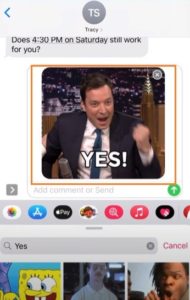 Using GIFs
Since it is connected to Wi-Fi, it is completely free to send any content of the highest quality. This is one of the main advantages of using I messages on your device.
Group conversations:
Yes, with the help of iMessages you can create a group chat but with a lot of people at the same time. But this is not possible using normal text messages.
In my posts, you can even tag people using the rating symbol when replying to a specific person's post.
Finally, these are some of the best advantages of iMessage over text messages. So, we can say that the I message is completely different from the normal text messages.
Faq:
How do I sign in iMessage with my Apple ID?
We all know iMessage works with an Apple ID account. So first you need to go to settings and your account.
How to set up iMessage without phone number?
Well, you can set up iMessage without a phone number by signing in using an email address on your iOS device.
How to send an SMS instead of an I?
Yes it's possible. go to settings, then to messages and activate the option to send as SMS.
Should I use iMessage on my iPhone?
Well, you can use the normal messaging app just by turning off the iMessage option in your Settings tab.
Final conclusion:
Finally, I can conclude that iMessage is one of the best options for iOS users to send messages compared to normal text messages. Here in this article, I have mentioned the main differences and advantages of iMessage over regular text messages. Hope you find this article helpful.
Well, if you have any doubts about this article, please feel free to ask us in a comments section and if you found this article useful then share it with your loved ones.
Thank you for choosing OMGEEKY.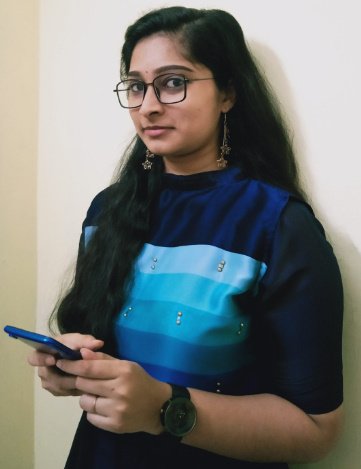 Myself Nadhiya, I am an editor and author at OMGeeky, I love to write tech related content to help my users. Apart from that, i love to travel, passionate about cooking, art, singing, dancing, love sharing knowledge, patience, few friends, happy soul, caring, helping the poor, shopaholic , warm person.