While it is true that we have the option of enjoying Minecraft on Chromebook, since the basic tutorial requires the use of the Chrome OS Linux container, many users escape it. This is understandable, as setting it up and managing all the necessary libraries can be a bit complicated. Not only that, but we can also find other difficulties. Like those of Java Edition of Minecraft at ARM Chromebooks.
Indeed, if you are having trouble installing Minecraft Java Edition on ARM Chromebooks, you had better read on as here are the steps you can take to get around that hurdle.
The first thing you should know is that the Java edition of Minecraft does not perform well on Chromebooks with Intel technology. As a result, if you have a Chromebook with ARM and want to play Minecraft, you will experience some inconvenience while installing and running it.
Fortunately, there are solutions that we can trust and will discuss in the following paragraphs.
Install Minecraft Java Edition on ARM Chromebooks
Before you start, you need to make sure that your Chromebook is compatible with the Play Store. We say this because some units that have been prepared for children and schools activate a lock with the intention that the little ones will not be distracted by other content. Beyond that, if this is not your case, you will not have this problem and you can move on without having to switch to developer mode.
With that said, let's also assume you've already verified that your Chromebook is running an ARM processor or an Intel processor. You can search for details about the components of your computer. If you find any details that speak of a Mediatek, Rockchip, or Snapdragon processor, your Chromebook is running on ARM. Another alternative, to be sure, is to download the "Cog – System Information Viewer" application. It shows the same.
Step by Step to Install Minecraft Java Edition on ARM Chromebooks
Download PojavLauncher from the Play Store to your ARM Chromebook
Open PojavLauncher and sign in with your Mojang, Microsoft account, or email
When you are logged in, click the Play button and the files will start downloading.
Once this download is complete, Minecraft should automatically start on your ARM Chromebook.
You will be able to create a new world and perform all the basic actions that define the game
It is also important to consider that you may experience annoying latency. While the title plays out without any major issues, it shouldn't surprise you to notice a bit of lag or lag.
In any case, we recommend, if you are in too much pain, to choose version 1.12.2. It is, for the moment, the one that seems to work best in Chromebooks with ARM technology. Don't lose sight of him. Remember.
Another good idea may be to increase the speed of the mouse, to speed things up a bit.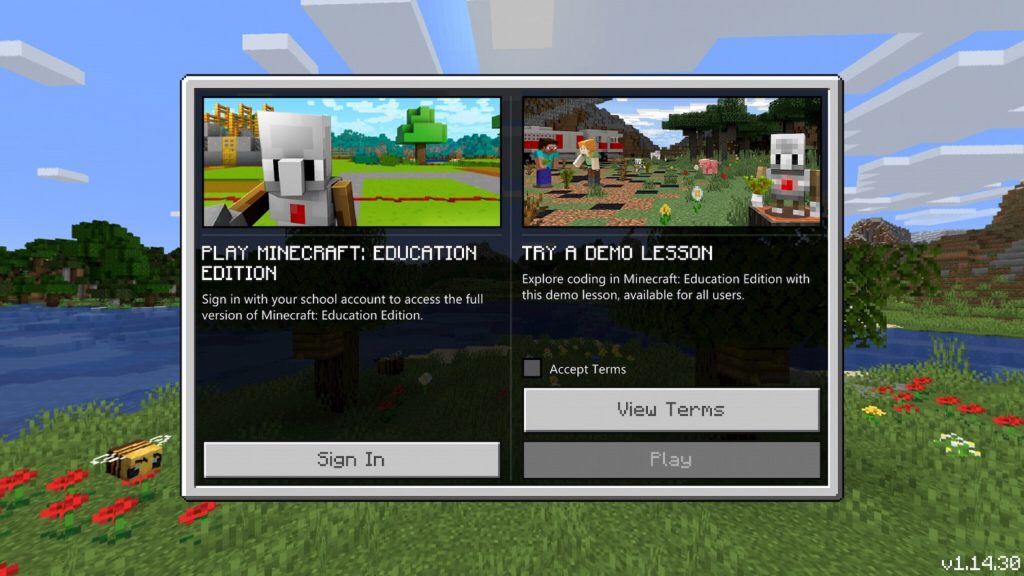 Conclusions
This is how you can play Minecraft Java Edition on your Chromebook without having to configure Linux or go into developer mode. The feelings aren't much different from what we can get on other laptops with similar hardware configurations. So if you come from it, you won't notice the difference.
If the article helped you but you're no longer interested in gaming, learn how to remove apps from a Chromebook.
Share this with your friends!