Google offers some of the best Office alternatives that are completely free for those with a stable and constant internet connection. Because of its simplicity, more and more users are giving programs like Docs a chance, within the La Gran G platform. From now on, abandoning other word processors to give this one a chance requires us to also to know them and get used to them. So, if you want to save time in creating your documents online, we'll show you how insert and modify tables at Google docs, quick and easy.
In this particular article, and at the same time recommending that you take a look at the many others that we have on Google Docs, we're going to focus on a few basic day-to-day actions.
One of the fundamental reasons we recommend incorporating Google Docs tables into your products is that you will be able to display everything in a more structured, neat, and efficient way.
Insert tables in Google Docs
Open Google Docs as you normally do
Hover over the document to which you want to add a table
To add it efficiently, go to Insert, Table, in the menu
In the pop-up window, move the cursor over the grid until the number of columns and rows is reached
The table will appear in your document, where you want it
Inserting a table isn't any more difficult than that, although the real work really starts here. Now it will be your turn to change the number of columns or rows, change their size, etc. It all depends on your needs.
Also, if you later think that there are extra or missing columns or rows, you can add them like in Microsoft Word. You just need to press the right button, go to Insert or Remove, and then select columns or rows.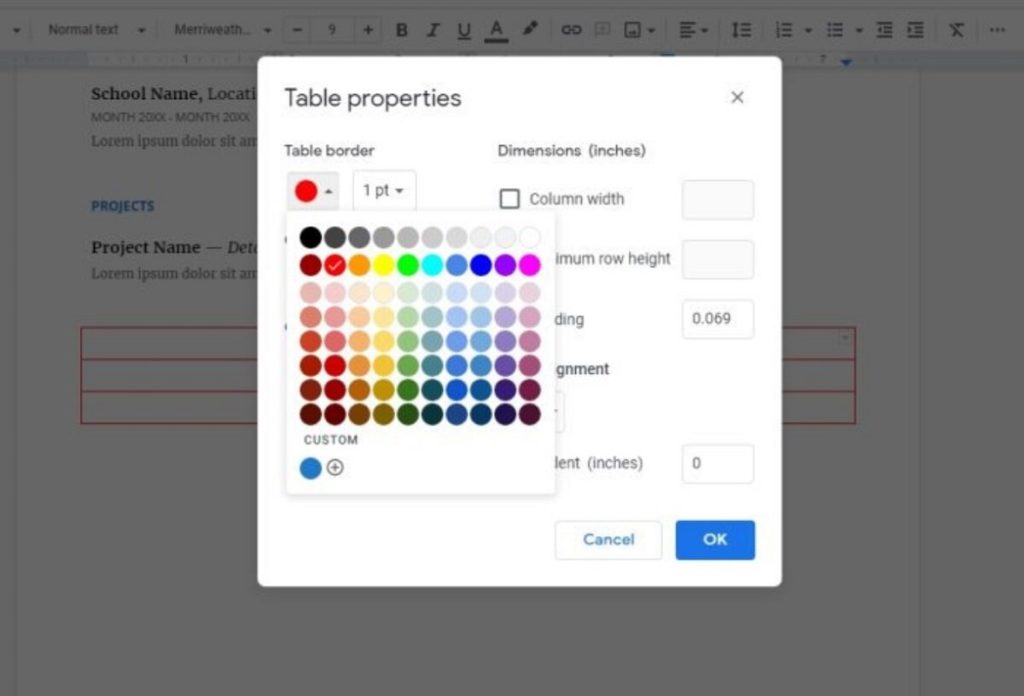 Edit a table in Google Docs
Well you already have your tables in Docs but the reality is you still don't know how to edit them perfectly.
This happens because most of the remaining editing options for a table in Google Docs are listed in the table properties settings. Therefore, you should see them again after right clicking on them.
Depending on the size of the items you added inside each of the cells in your table, you may need to adjust the size of a column or row so that all the information is read, from this point on. way:
Place the cursor on the border of the column or row to adjust
Click when you see the double-sided arrow on the screen
You will see the border of that column or row in blue, so drag it around until you get the desired width or height
These are the basic steps for having tables in Google Docs. But keep reading, because there is so much more.
At the top left of the Table Properties window are the table border settings. As you can see from the pictures accompanying the article, they are particularly interesting for the color and the width.
If you want the color and other settings, like cell alignment, to be applied to the entire column or row, you need to completely shade it by dragging the slider first. Otherwise, it will only apply to one cell.
If you intend to use exact inches for column and row sizes, you can configure them under Dimensions. Again, for a full application you will need to shade all tables first.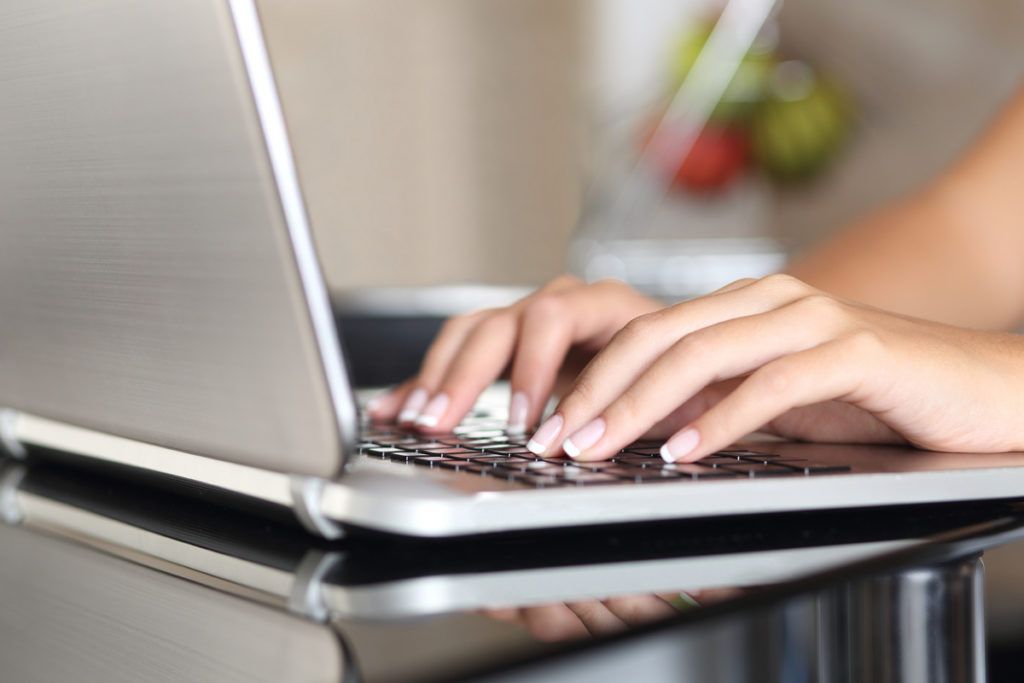 Conclusions
Now that you know how to insert and edit tables in Google Docs, you'll probably start to improve the overall look of your documents. As we commented above, this is just one of the alternatives you have to make your writing better, finer. But there are several more you should pay attention to.
If you plan to use Docs in the future, we suggest that you gradually review each of the qualities in its tools section, as not all of them are useful for the same people or at all times.
If you liked this article, check out the Top 10 Google Docs Plugins for More Professional Documents.
Share this with your friends!