A while back, we looked at several of the reasons why a Chromebook is better than any Windows laptop. At least, the ones that many users surely take into account when choosing one or the other. If this is your case, and you've finally acquired one of these devices, chances are you are trying to personalize your user experience as much as possible. This means, among other things, that you integrate certain sensations specific to Windows, such as the startup sound. But,how to activate startup sound in Chromebook?
This is because, as you know, computers traditionally have a start up or start up sound, which is played immediately and they turn on. Chromebooks have it too, but it's disabled by default. This is precisely why you have to take the trouble to activate it yourself.
Activate startup sound on Chromebook step by step
Fortunately, making this change on your Chromebook will only take a minute.
On your Chromebook, click on the status section in the lower right corner
There you will see the Quick Settings panel
Select the Settings icon to access the Chromebook Settings menu
Once there, activate the Advanced section to see these options
Search for Accessibility and, once there, go to Manage Accessibility Features
At the bottom of the page, you'll find Play sound on startup. Activate it
If you're having trouble accessing that particular menu, you can always search for the name of the specific option in the search bar at the top of the Settings menu.
That's all. Your Chromebook will now emit a short startup beep each time the device starts up. This is not the case when you wake it up, but only when it starts up after shutdown.
On the other hand, keep in mind that the ring volume of this startup sound depends on the audio levels of the Chromebook. That way, if you want to turn it off or make it less intrusive, you just need to turn down the volume.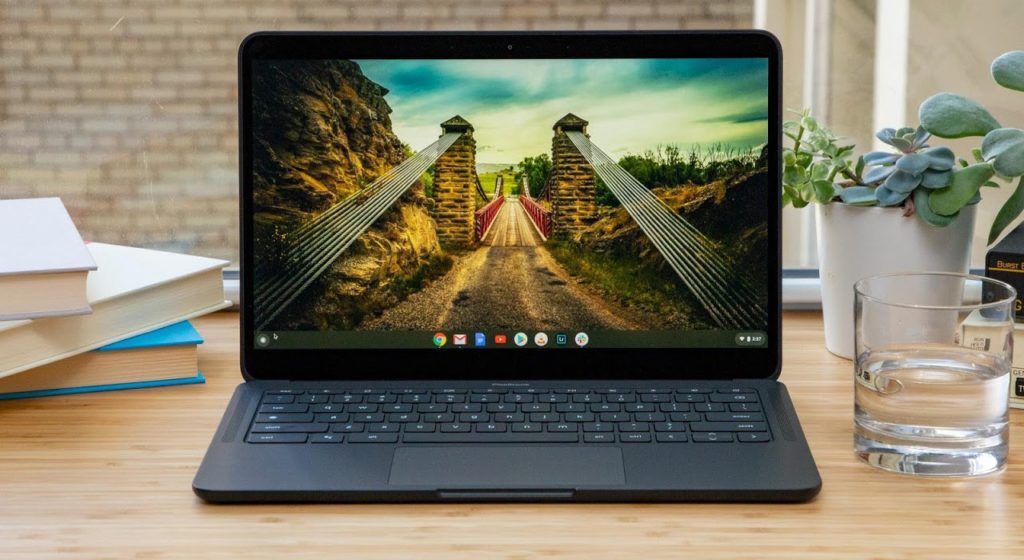 What if you don't like the Chromebook's default startup sound too much? Don't worry, there is a solution! What you need to do next is get yourself in the hands of a Chrome extension, specifically the one called Startup Sound for Chromebook. Thanks to it, you can choose a sound among the many available. You will find the typical startup sounds of Windows or MacOS, without going further.
To take advantage of this Chrome extension, you must follow this procedure:
Download Startup Sound for Chromebook from this link
Once the extension is installed, click on its icon, in the upper right corner of Chrome
Choose a sound from all the ones you can see and click on Save
Once complete, this sound will play every time you turn on the Chromebook or, unlike the default, every time you sign in. Again, you can prevent this by turning down the volume on your computer.
If you liked this article, we left you with 18 very useful terminal commands for your Chromebook.
Share this with your friends!