The feature of instant captions (real-time captioning of videos) has just been deployed on Goolgle Chrome. The stable version in question is 89.0.4389.90. How does it work? And how to activate it?
After a long beta phase, the instant caption feature is finally coming to Google Chrome 89. Better known as Live Captions in English, it allows display the subtitles in real time on any video. The feature had already arrived in some smartphones with Android 10 or 11, generally exclusive to Pixels and Samsung. Also, note that Google Chrome is recently available for the new Apple Silicon Macs, but this version does not yet take advantage of instant captions.
Instant captions are finally available on Chrome 89
Live Captions uses machine learning to spontaneously create subtitles for videos or audio, where none previously existed, and to make the web much more accessible to anyone who is deaf or hard of hearing. Google claims that the subtitles (and the audio stream) remain stored locally.
As Google indicates, the functionality of instant captions Simply automatically caption videos, podcasts, phone calls or videos, audio messages, and even your own recordings. The feature works well on YouTube videos, on Twitch live streams, listening to podcasts, and even on Soundcloud. Here's how to turn on instant captions on Google chrome :
Appointment advanced settings
Go to Accessibility.
Select and activate Instant captions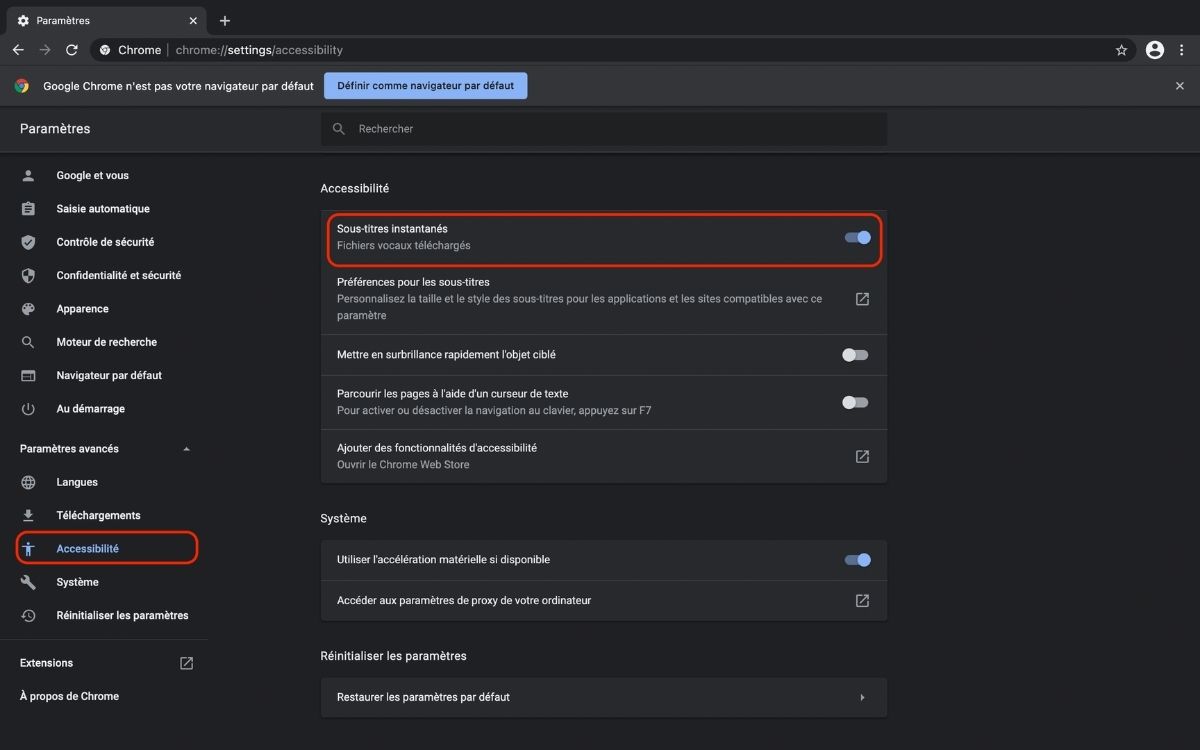 See as well : Google Chrome, Microsoft Edge: infected extensions collect your personal data
The instant captions will now appear each time an audio or video content is played, without any punctuation, and in a dedicated bubble. Note that they will be displayed even if the video sound is muted, and that you can remove them without having to go through the settings. You can simply close the little bubble by clicking on the little cross at the top right, in which the subtitles are displayed.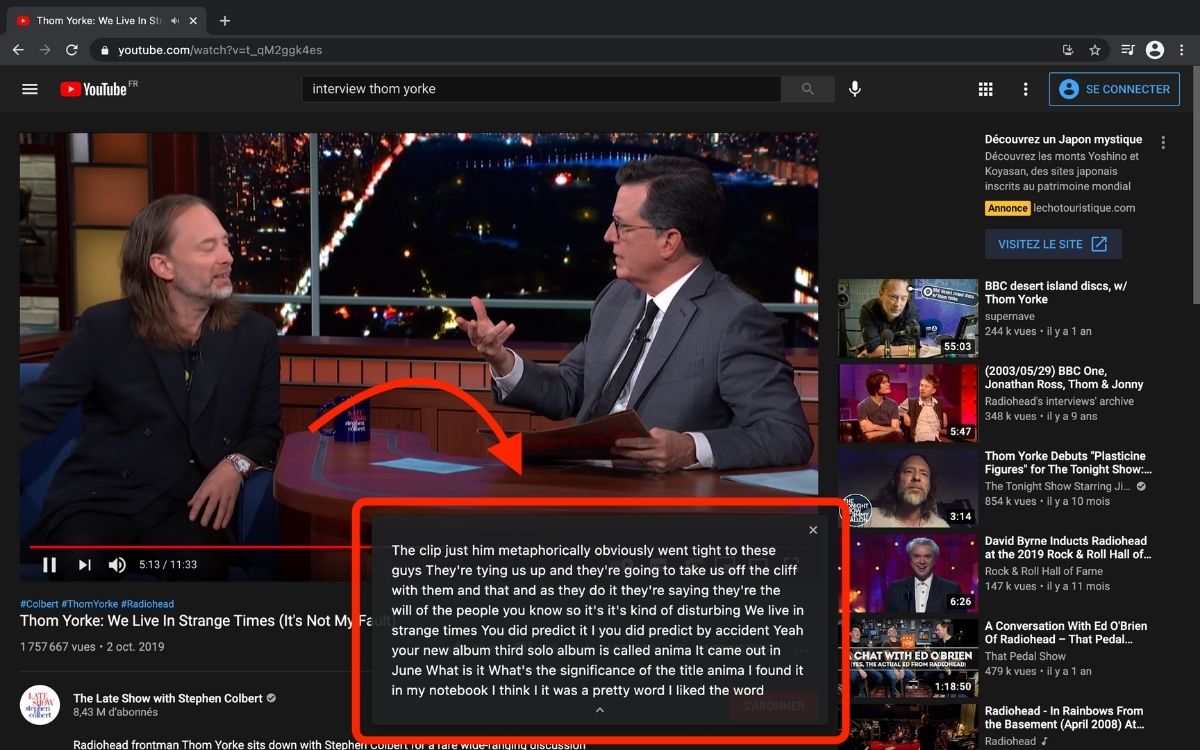 However, note that this feature is not available in English only. It's a safe bet that other languages ​​will follow in the future, but nothing has been announced yet. Google Chrome 89 is currently in the deployment phase on Android, macOs, iOS, Windows, ChromeOS and Linux, here are all the news.