To attract you, sites can send you notifications on Google Chrome. This can quickly become annoying, especially if you have unintentionally authorized the sending. Here's how to configure the Chrome browser to block pop-up notifications.
When you visit a site for the first time on Google chrome, the latter may offer to send you notifications. A way for him to attract you to his nets as often as possible (media sites in particular use Chrome notifications in abundance). Except that as you authorize their sending, you will quickly be inundated with notifications. Which will be added to those of the applications, which may annoy you considerably.
It is also possible that you have given your approval to sites without doing it on purpose. So they send you unwanted notifications. In this tutorial we will see how to turn off notifications directly from the settings.
Read also >> How to control a computer remotely with Google Chrome
How to block notifications on Google Chrome
To block all notifications or only those that bother you in Google Chrome, you must first open the browser on your smartphone.
To the right of the address bar, click on the three small vertical dots and press Settings.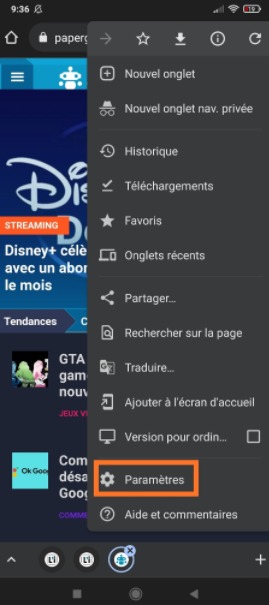 Scroll down until you find the section Site settings. Click on it.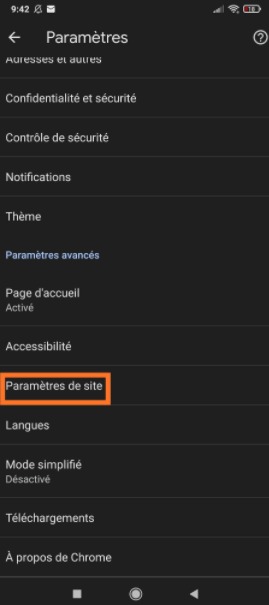 Go to section Notifications.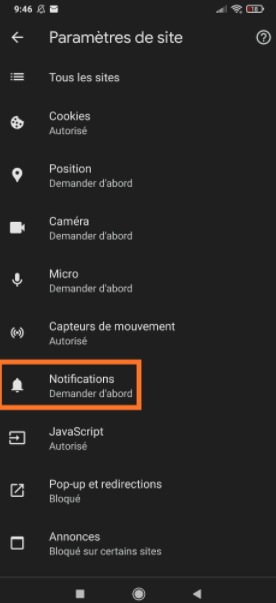 Google Chrome allows you here to block all notifications, or only those that you no longer want to appear.
To block everything: uncheck the " Sites may ask you for permission to send notifications ".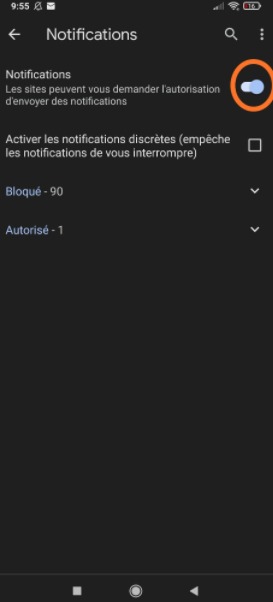 You can also block notifications from a specific site in the section Authorized. Just click on the site and check To block.
To authorize notifications from a site, simply go to the section Blocked and perform the reverse maneuver.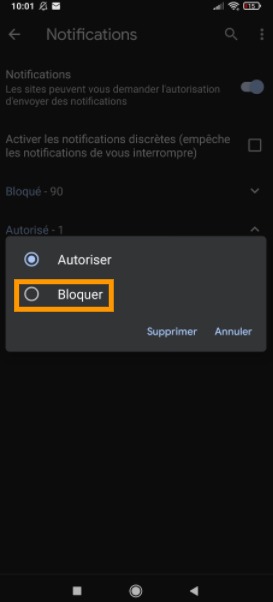 Note that there is also another way to block or unblock notifications from a site.
On the left of the address bar, click the little padlock then on Permissions.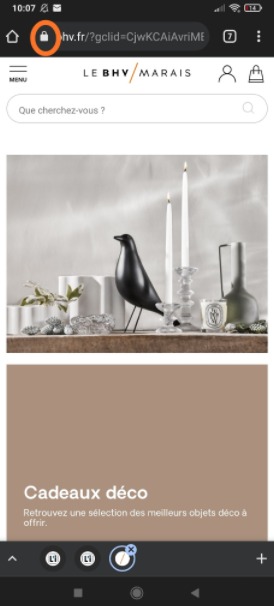 Finally press the section Notifications then uncheck or check the box Show notifications.