NASA launched its MRO space probe a long time ago (Mars Reconnaissance Orbiter) as part of an American space mission for the purpose of mapping the surface of the red planet.
This probe and after 15 years in orbit around Mars, it still continues to send breathtaking images of the surface of this planet to NASA. Highly detailed images that highlight surface features such as dune tops, craters and impact basins.
The main mission of the MRO probe is to study the temperature in the atmosphere of Mars, to analyze with its radars what hides the surface and to detect minerals and other elements of the planet, but that does not prevent the probe from taking photos in parallel to supplement studies and scientific research on Mars.
NASA and to celebrate the 15th anniversary of the MRO probe released a new batch of images of the Mars Reconnaissance Orbiter, including some of the most detailed photos. Not only for viewing them but also for downloading and for free.To download these images of the planet Mars for free and use them as your desktop wallpaper or for some other use, I have tried to group a few in a compressed folder.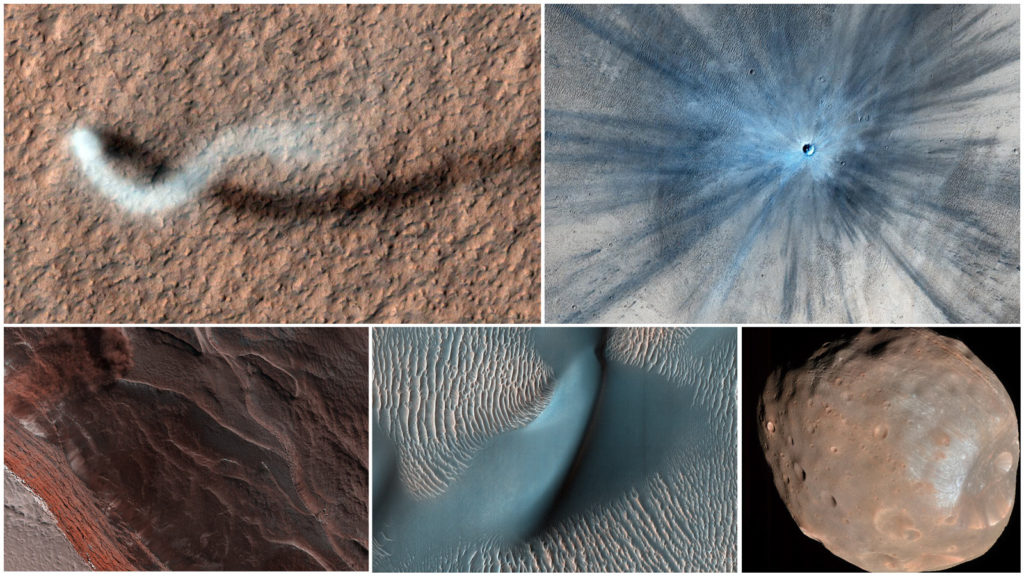 So just click on the link below: