HTTP Downloader is a free and open source download manager that allows you to download dozens of files simultaneously and in batches. I suggest you discover it because I find it very practical for people who download a lot of files during the day and those who download large files and large content.
HTTP Downloader is able to open multiple connections via FTP, FTPS, http and HTTPS at once and at the same time with complete control over each file being downloaded. That is, it is totally possible to start downloading a file, pause it, stop it or queue it in order to limit the excessive consumption of system resources during the downloading process. download. And this control is also possible by batch of files up to 100 downloads at a time.
The software also allows you as a user to quote a download a large file in 100 parts, very practical for example in the case of files which exceed in size the 50 Go, 100 Go… etc.
Our download manager today is very light, small in size and very powerful available in 32bits version and 64bits version for Windows and also in extension for web browsers such as Firefox (Firefox webExtension), Chrome (Chrome Extension), and Edge (Edge Extension). So you only have to drag and drop links in the manager or add them manually.
You can download the software from the publisher's official page on Github by clicking this link and choosing the version compatible with your operating system or the extension according to your preferred web browser.
HTTP Downloader is very easy to use, a single window that opens when it is launched with a File menu " Queue Which allows you to add a download URL, and to save or import and export the download history.
On the same page and in its main pane, the program displays the list of items and files that are queued with the name, type of each file, and its size once downloaded and a progress bar to display download status.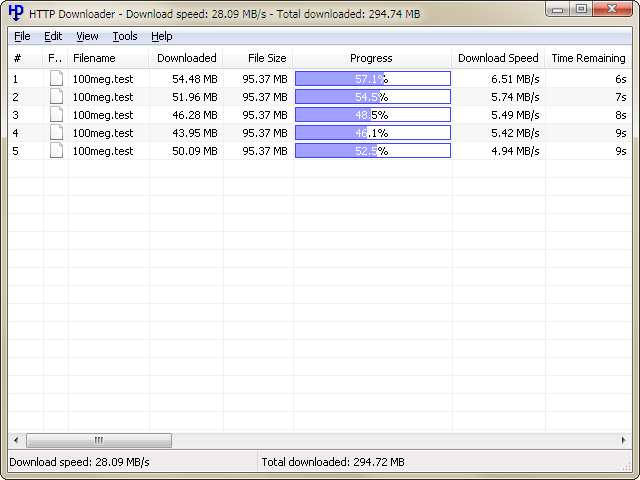 To start, stop, pause, restart or stop all current downloads use the edit menu " Edit ". And if a download requires authentication or connection to the server, the program automatically asks you to connect with the login and password so that it can download the file.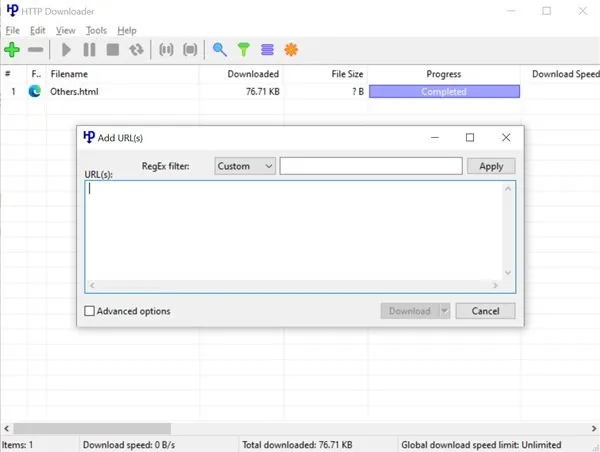 You can also set the default download folder, select the number of active downloads, global speed limit, FTP, server and proxy settings.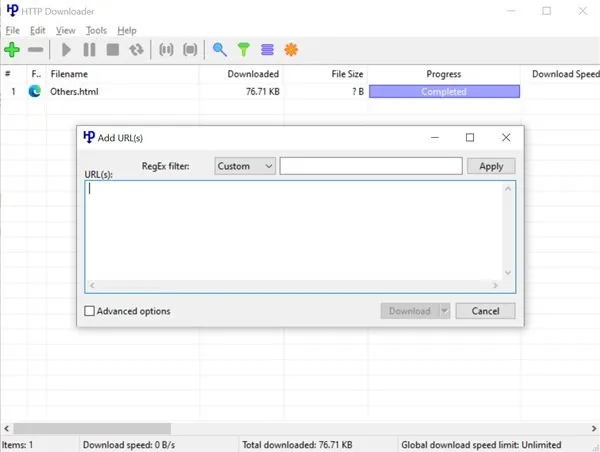 Note
Name Application
HTTP Downloader
Operating system
Windows
Software Category
Utility
Price
EUR Free
Application page
– Our Best VPN in 2021 –