Sending large files is often a problem, especially if email is used as the method to do so. Luckily, Internet applications or services such as WeTransfer facilitate this task, because allow you to share documents up to 2 GB in weight. This is why it has become one of the preferred options among users considering its ease and functionality. to send files from mobile to PC or vice versa.
Because, in addition to being able to be used on a computer, WeTransfer has a mobile application which can be installed on Android or iOS devices, quickly. Best of all is that no account or profile required on the platform to be able to benefit from these advantages. However, If the user wishes, he can register on the official website and choose between a free plan or a premium subscription to get more benefits.
what is it

WeTransfer it's an online tool created and developed for sending large files, via links shared by e-mail. This allows the recipient user to download the content in question on their PC or mobile phone, depending on the device used to download the document. It is designed to work as a mobile application and also on computers via its official website.
To use WeTransfer, you must enter the online platform or mobile application, as the case may be, and follow a simple procedure It will depend on the task that each user wants to perform on the web. In this sense, here is how to use this platform for the different options offered by the service.
To download
WeTransfer is a cross-platform application, so it can be used on Android or iOS devices and also on computers. So below it is explained how to download the app in each operating system:
Android: WeTransfer is only available for Android devices in the version "Collect by WeTransfer", an application on the same platform as allows you to synchronize the content from a laptop on the cloud.

iOS: for download WeTransfer on Apple devices With the iOS operating system (iPhone, iPod or iPad Touch), you must follow this link to the App Store. However, if you prefer, you can access the App Store from the same mobile.

the Windows: Unfortunately, there is no desktop version which can be installed on Windows or Mac computers, therefore in this type of case the web version of the platform should be used.
Create an account
Although it is not strictly required Registering on WeTransfer to send files, creating an account on this platform gives access to certain advantages. To register on this site the following steps must be followed:
Enter the WeTransfer website.
Click on the button "register".
Select subscription plan whatever you want, free or premium.
Fill out the registration form, by writing the required information.
Click on the button "Create a WeTransfer account".
Ultimately, the indicated email must be verified during registration to activate the created account. This is a security method that the platform uses to verify the identity of each user. It is important to mention that WeTransfer also has supports registering a new profile using a Google or Slack account, in which case it is accessible with the user information corresponding to each case.
To sychronize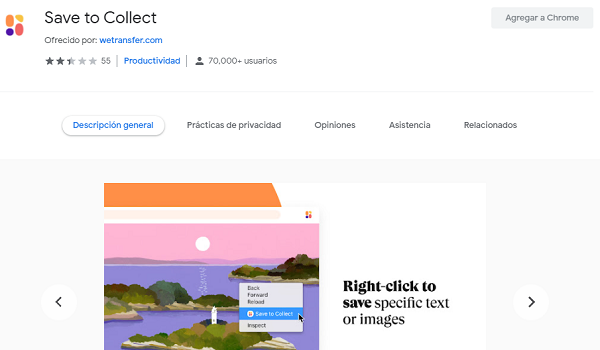 Be a PRO user in WeTransfer or use the "Collect" application, content can be synchronized from mobile or computer to personal cloud storage. Which, depending on the type of account, can be used with other services from the same developer. Now alright to do this you need to download the Collect app from Google Play or App Store to use on the mobile phone or install the extension for Chrome which allows it to be used from the computer.
Once available, all content uploaded to the cloud will be automatically synchronized and can be viewed from any device. It should be mentioned that for the latter, access is required from the same account where the files are located. It should also be noted that in the case of a PRO user, WeTransfer offers an additional advantage by granting 100TB of storage.
Send files
To send files with WeTransfer you must enter the online platform and follow the instructions described below:
Click on the button "+" to "Download files".
Select the file or folder files to send.
Enter e-mail the recipient and the sender's mail.
Hurry "Send".
It is important to stress that, you can add a message to accompany the shipment of the file. Besides, there is the possibility to generate a link Download to download the content after the download is complete, which is very useful if you want to transfer files from your cell phone to your computer. For the latter you must click on the button three points of suspension (…) and select "Get transfer link".
Then you have to click on "Use the link" and wait for the download to finish of the file. When everything is ready, you can go to the download link and download the document to your computer or smartphone, as appropriate. It is important to specify that files sent by WeTransfer, without registering on the web, have an expiration period of 1 week.
Alternatives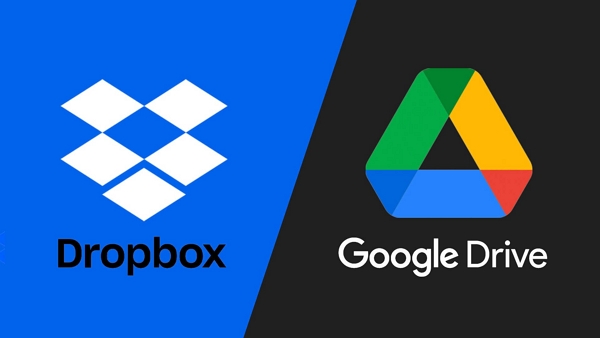 Although WeTransfer is a great tool for sharing large files, There are also other alternatives such as Dropbox or Google Drive. That allow you to create shared folders and download different types of documents so that other users who have access to them can watch, edit or download the content in question.
However, many these platforms require the creation of an account or have a size limit for uploading files. Which can be annoying for users, especially if the sending of information is not frequent, they therefore continue to favor WeTransfer for this type of task.
In conclusion, WeTransfer is a powerful tool for sending large files, allowing sharing up to a maximum of 2 GB in free version and 100 GB in PRO mode. In addition, with the constant evolution of this platform, new features are increasingly being implemented to ensure user satisfaction, such as data synchronization for example.