It can be a bit boring that the documents opened in WordPad instead of Word. We may need to make some more elaborate edits than the default Windows app can offer.
So we need Word to do it. How can we prevent Word documents from opening in WordPad? It's too easy and we'll see it below in a pretty simple guide that we'll discuss step by step.
It's too easy to solve. We will find the document in Windows and right click on it. Now we will have to select the option "Open with" and a list of applications will open. We will have to choose "Word" from said list and check the box "Always use this application to open doc files".
That way the next time we open an RTF (WordPad) or Docx (Word) file, it will still be in Word. Remember that you can configure it as many times as you want. You just need to right click on the file you want to open and select "Open With", repeat the process and that's it.
Word usually always saves files in DOCX format by default. However, for some reason the default save options may have been changed. Changing it is too easy and we'll just have to follow these steps.
We will have to click on "Save as" and click on "Browse" A small window opens where we must select where on the computer we will save the said file. But if you look under the name of this, we can change the format. We need to make sure Docx shows up instead of RTF.
Once you have selected this format, the next time you save the files, the Docx format will be automatically selected.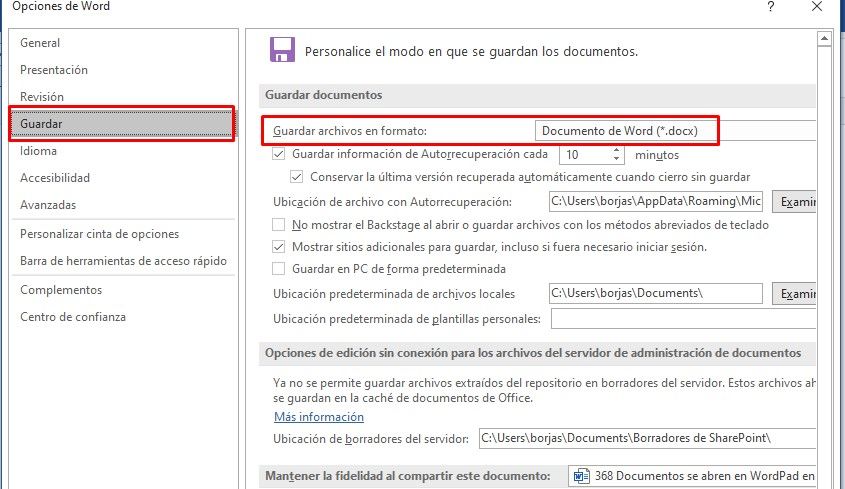 If that doesn't work, you can go to File> More> Options. In the left sidebar we will have to click on the "Save" section and here you will need to check in the "Save documents" section that the option "Save files as" as Docx is configured. Then you give accept and that's it.
Share this with your friends!