Garry's Mod is a sandbox type game derived from Half-life 2, and which allows us to play alone in offline mode or online with friends while creating or manipulating objects such as for example the creation of complex machines, cars, planes, rockets… etc.
In short, anything you can imagine is possible to place it in your virtual world as long as you have a creative mind and be imaginative and inventive.
This probably makes you think of Roblox or Minecraft, they are the best known as alternatives to Garry's Mod and the best examples to understand how it works if you have just discovered it via our site techcroute.com.
But, there is still one important element to grasp before you can play this Garry's Mod game online with your friends. In fact, you have the choice between create your own local server or join an already created server by the person who invites you to play online with him.
We have therefore chosen in this article to explain to you how create your own local server to play Garry's Mod and offer the opportunity to your friends to play online with you and on your server like a geek! And this thanks to Hamachi, a small client software from the famous publisher LogmeIn which basically offers you to create virtual private networks (or VPN for close friends;)) to encrypt and secure exchanges and communications as well as web browsing.
LogMeIn Hamachi software therefore allows to create a virtual local network between several connected computers, which makes it very popular for games and with gamers all over the world and in particular Minecraft, Roblox and Garry's Mod players who use this small program to connect between them via LAN servers on the internet.
The Hamachi client is available for free for Windows, Mac OS X and for linux too, you can download it directly from the link below:
Download: hamachi.fr.softonic.com
How to create a local server on Garry's Mod with Hamachi?
You have understood everything now, to create your own local server on Garry's Mod, we will need the Hamachi client and here is how to install and configure it.
1. Installation and configuration of Hamachi (The customer)
1.1 Once downloaded, we launch the installation and choose the language of the user interface (in our case French)
1.2 Then, you must accept (check the box) the conditions of use of your license agreement and then press following.
1.3 Then choose the path of the installation folder and click on following.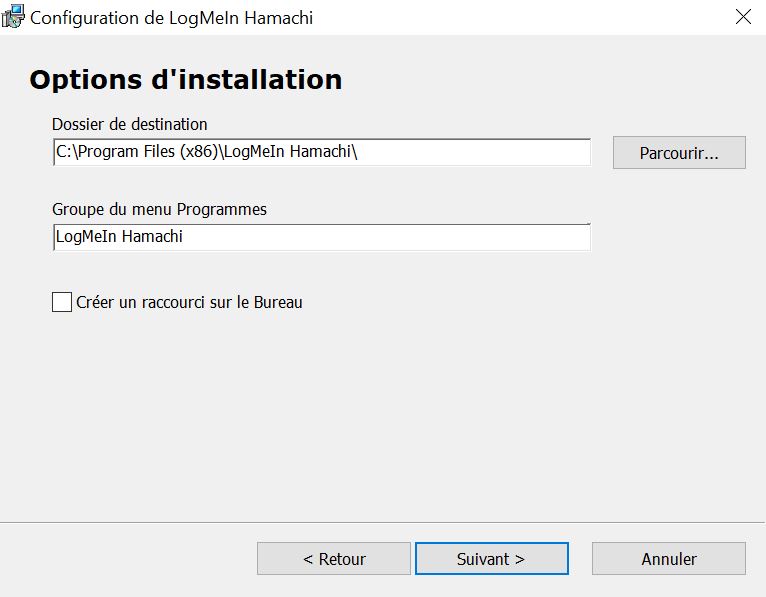 1.4 Wait a few minutes, until the installation finishes.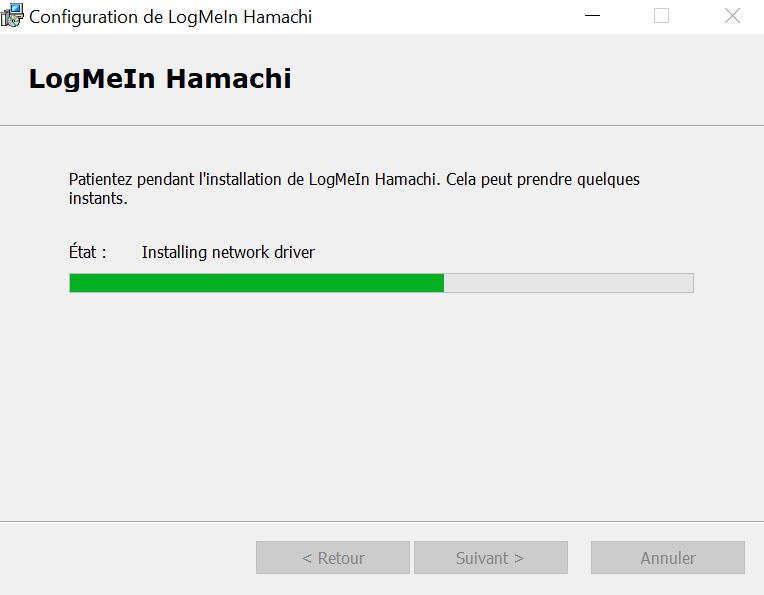 1.5 At the end of the installation, check the option Start Hamachi then click.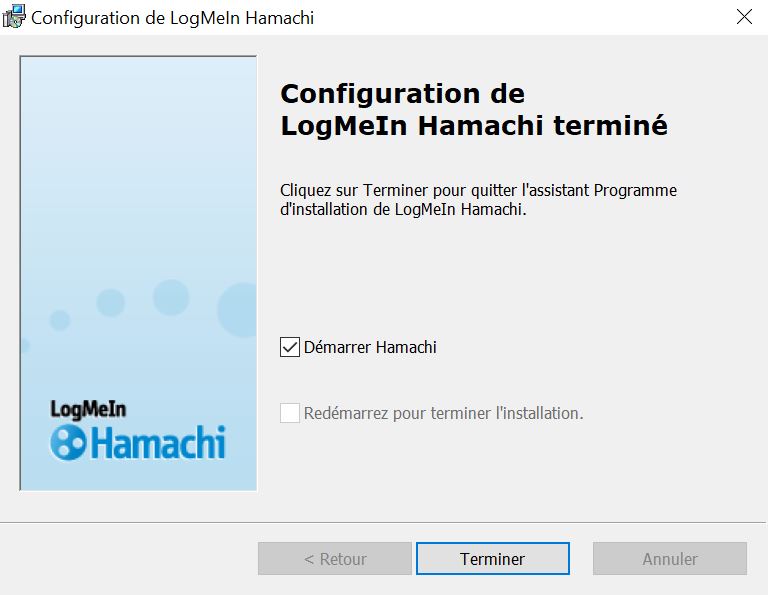 1.6 Once the installation of our client program is complete, Hamachi will launch automatically. And to finish configuring and setting up your own local server, you must first link the client to your LogMeIn account. (If you haven't yet, go to the LogMeIn site to create one).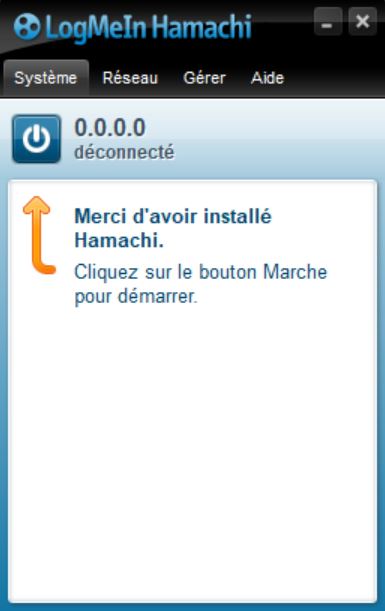 1.7 Now click on the ON button to launch your local server.
1.8 The local server is started, now click on the button Create a network to set up your own local network.
1.9 At this step, we will create a unique ID (network ID or simply the name of your network) to identify the Hamachi server network as well as a password.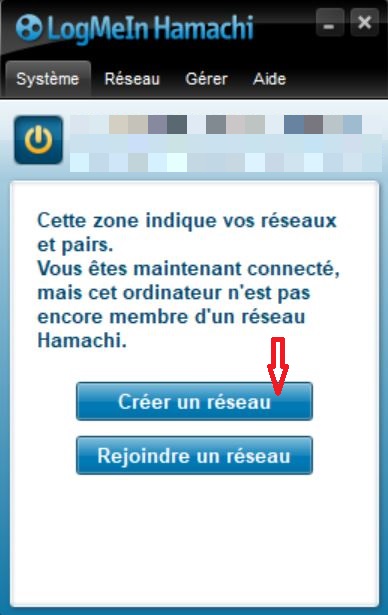 And then press Create. The server Hamachi is ready !
After having communicated to your friends the ID and the password of your new Hamachi server, they will be able to reach the server from their Hamachi consoles.
2. The configuration of Garry's Mod on the Hamachi network.
Now back to setting up Garry's Mod on the Hamachi network, a few more steps before you can have some fun with your friends.
2.1 Launch Garry's Mod, then click Start New Game, and choose the mode you want, the number of players … and click on Start Game
NB: It is very important to ensure the number of players and that the box Local Server is not checked.
2.2 You must also activate the console on Garry's Mod in order to connect to the IP address (IPV4) of the Hamachi server. To do this, proceed as follows: Options> Keyboard> Advanced> Enable Developer Console (~)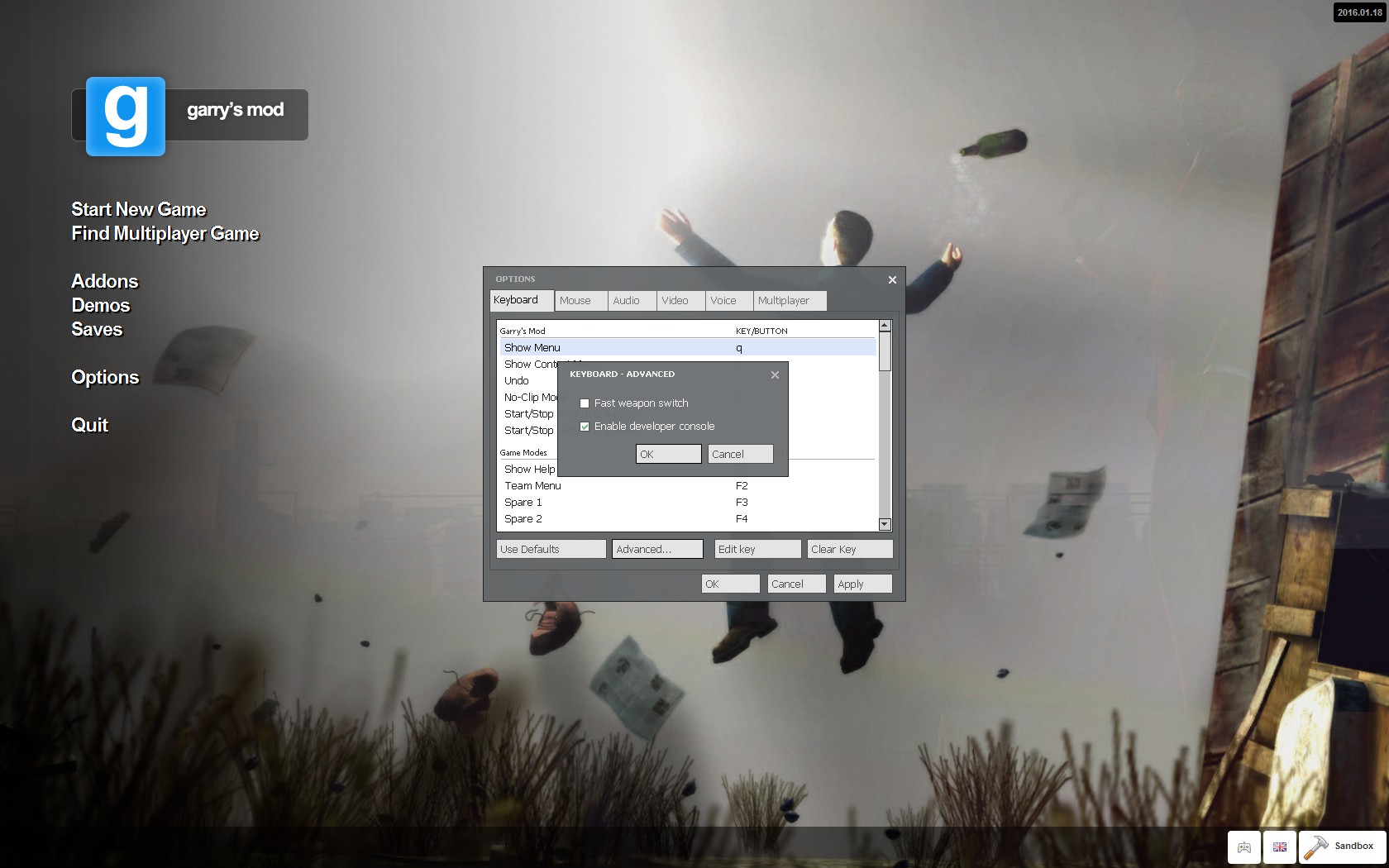 2.3 Now all the friends who want to join the game on your local server just have to connect to the server by typing on the console (The button intended for the console is the following (~)) the following command:
connect .
NB: The IPv4 address is obviously the one given by the host of the Hamachi server (in this case, it's you!)