Amazon Prime is easily Netflix's biggest streaming rival in the UK, but many people don't realize that when it comes to movies, Amazon has the big N beat hands-down.
Amazon's library is bigger but also better, with a wide array of blockbusters bolstered by Oscar favorites and a genuinely fantastic line-up of indie and arthouse fare too – some of the best films of the last few years have boasted an Amazon Original logo. That's not even mentioning the fact that Amazon recently acquired the studio MGM, and so currently has streaming rights to all the Bond films.
Every single one of the films we've picked out here is currently included for free as part of the Premium subscription servicebut if you're not a subscriber then you can always rent or buy a digital copy directly from Amazon too.
If you're looking for more inspiration you might also want to consider subscribing to one of the Amazon Prime Channels: these are add-on subscriptions for your Prime account that give you access to films from rival apps like Mubi or BFI Player, along with other films selected from distributors like Arrow Entertainment or MGM, which you can then watch from within the Amazon Prime interface and apps.
Got a favorite we didn't include? Let us know in the comments, and we'll be updating this piece regularly as the Amazon Prime film library changes.
Don't have Prime? Take a look at our complete guide to Amazon Prime to find out more about the service and how to sign up.
The Babadook
Watch The Babadook on Amazon Prime
This low-budget Aussie horror became an online sensation, and for good reason. Jennifer Kent's directorial debut centers around the children's book of your nightmares, but it's not really about the book or the Babadook that haunts it. Instead grief, motherhood, and mental health run rampant in a film that's almost as stressful when its monster is off the screen as when it creeps onto it.
Fantastic Mr Fox
Watch Fantastic Mr. Fox on Amazon Prime
This stop-motion animation is Wes Anderson's take on a family film: anarchic, oddball, but consistently charming. George Clooney is the smooth-talking Mr. Fox, joined by a cast of Anderson regulars in a film that loosely adapts the classic Roald Dahl book. This is no Disney cartoon, but it's a beautiful film no matter your age.
Heat
Michael Mann's action opus is a classic for good reason – and not only for infamously pairing Al Pacino and Robert De Niro, who in reality share mere minutes of screen time. Instead it's the sheer tension running through Heat that makes it unforgettable, as De Niro's crook and Pacino's cop dance around each other in the run up to the final act, uncertainty balanced delicately with inevitability as you try not to think about how this is likely to play out.
Suspiria
Watch Suspiria on Amazon Prime
After the runaway success of Call Me By Your Name, Luca Guadagnino could have made almost any film he wanted – so he did an about turn from that sweet, hesitant romance and straight into abject horror. His remake of '70s giallo classic Suspiria is nothing like the original – which is
also on Amazon right now – but is a moody, meditative horror that uses a hypnotic Thom Yorke soundtrack to lull you into an almost trance-like state – before jolting you out with some striking moments of violence.
Notting Hill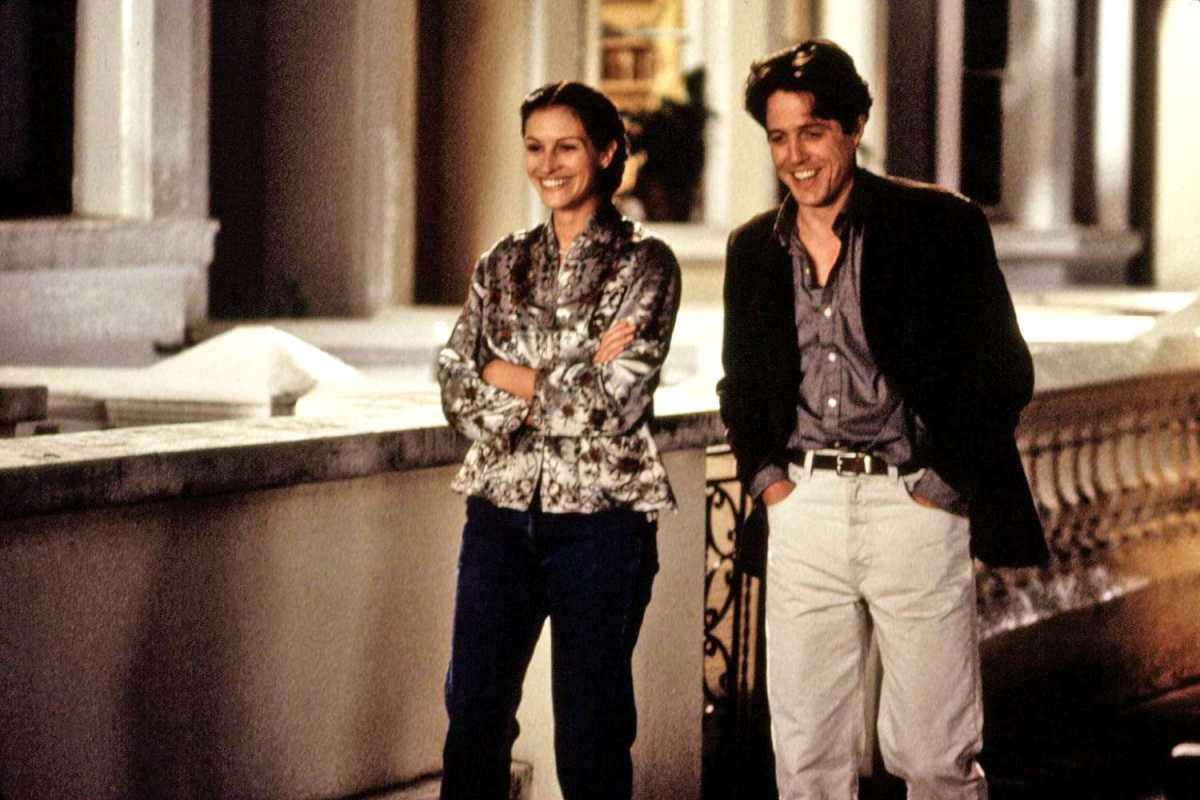 Universal Pictures
Watch Notting Hill on Amazon Prime
One of the all-time great rom-coms (even by this jaded hack's standards), Notting Hill is the sort of film we just don't get much any more.
Funny and romantic in equal measure, led by a pair of heavyweights with a packed cast behind them, and unafraid to take a few creative risks rather than just paint by numbers, the film is as charming now as on the day it came out.
Borat Subsequent Moviefilm
Watch Borat Subsequent Moviefilm on Amazon Prime
Amazon probably spent a lot to secure exclusive rights to Borat 2, released just ahead of the 2020 US presidential election as Sacha Baron-Cohen's not-exactly-Kazakh reporter Borat returns to the States to explore life in the time of coronavirus. It's not quite up there with the original, but it's damn close, and more cutting in its politics than ever before.
Look out for the follow-up mini-series, Borat Supplemental Reportings Retrieved From Floor of Stable Containing Editing Machine, containing outtakes and deleted scenes from the film.
Everything Everywhere All at Once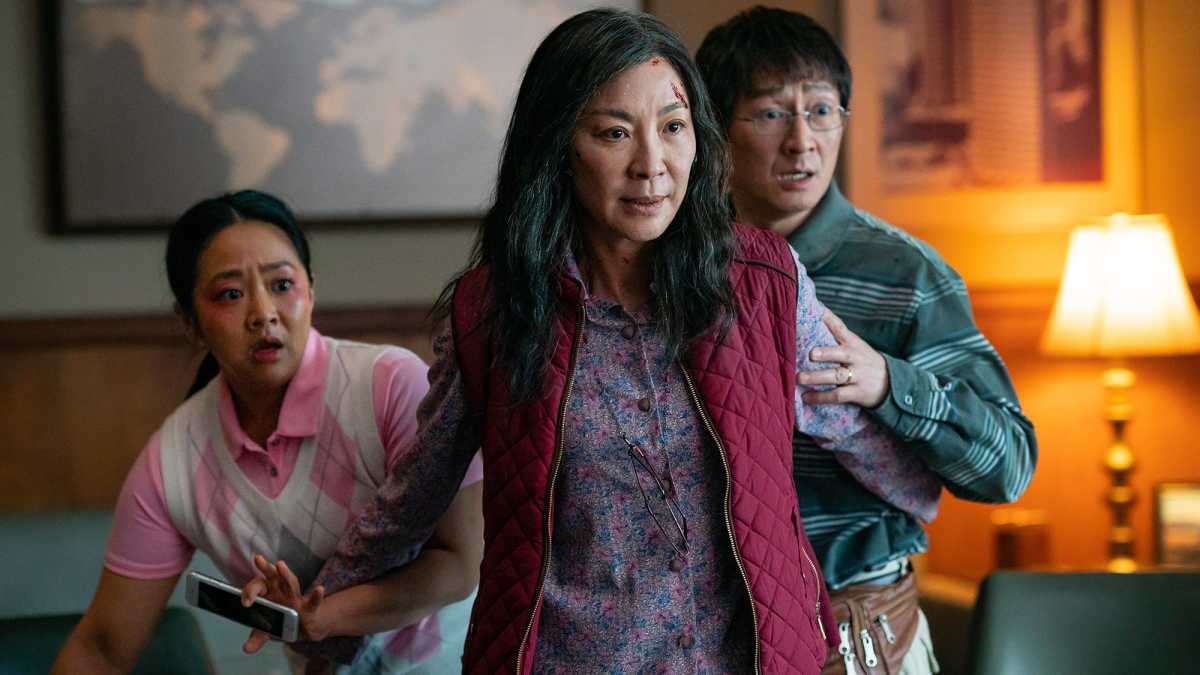 A24
Watch Everything Everywhere All at Once on Amazon Prime
Pity poor Doctor Strange 2, which had the misfortune to be 2022's other multiverse movie. Because fun as the Marvel caper is, this Michelle Yeoh flick beats it in every dimension – and has rightly earned a sweep of Oscar wins for its efforts, including Best Picture.
Surprisingly excellent action is combined with sharp wit, impeccable casting, and an emotional through line likely to leave crying real tears whenever you're not busy crying with laughter.
No Time to Die
MGM
Watch No Time to Die on Amazon Prime
Amazon has all the Bonds, but right now you probably want to watch the latest, and Daniel Craig's swansong.
Destined to be controversial, and not only for its ending, this is a big, brash Bond movie, but one that equally does its best to delve into just what makes the superspy tick.
Dawn of the Dead
Watch Dawn of the Dead on Amazon Prime
Night of the Living Dead may have come first, but Dawn of the Dead is surely Romero's zombie magnum opus. A darkly comedic attack on consumerism – and its use to place society – the film as much horror as social commentary, something slightly lost in Zack Snyder's otherwise fun remake a few decades later.
If you enjoy the movie, you can even watch it all over again – right now Amazon Prime also offers the movie's
extended cut with extra footage, and the
European-cut edited by none other than horror legend Dario Argento – who just happened to direct the original Suspiria.
A Simple Favor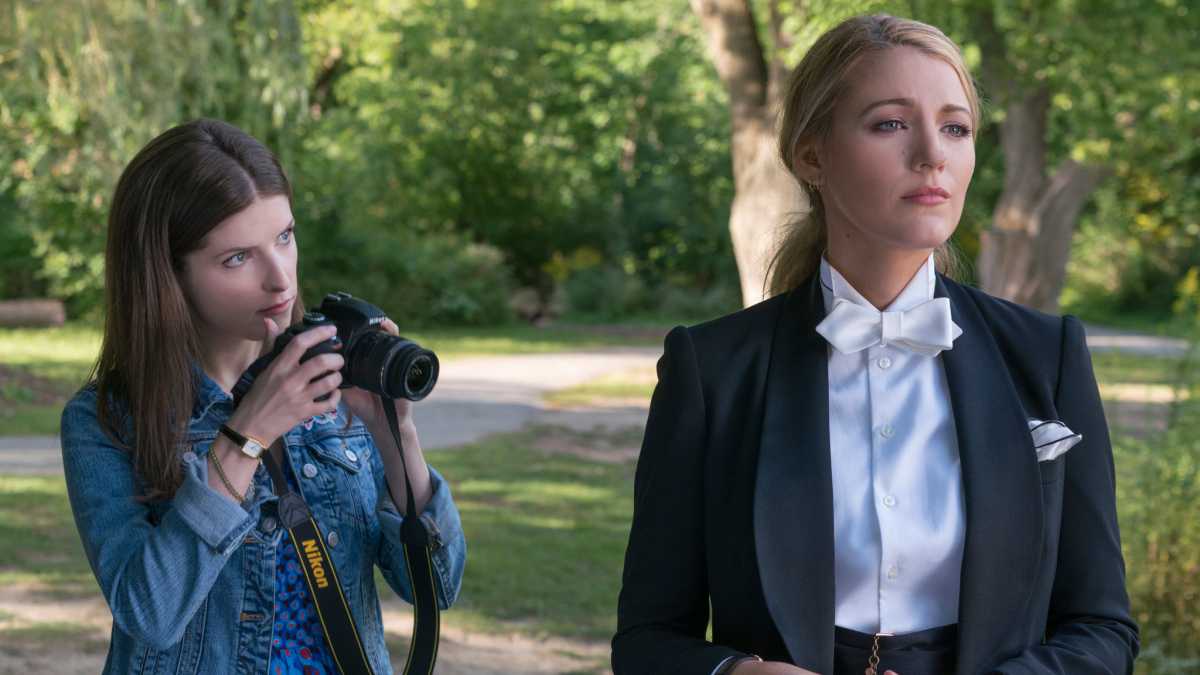 lionsgate
Watch A Simple Favor on Amazon Prime
This slick thriller from director Paul Feig (of Bridesmaids fame, among others) finds tense uncertainty in an unexpected place: suburban mums.
Anna Kendrick's homely vlogger is caught up in the sudden disappearance of Blake Lively's not-so-homely fellow school mum, as the film builds towards genuinely tense mystery without ever giving up its sharp sense of humour.
X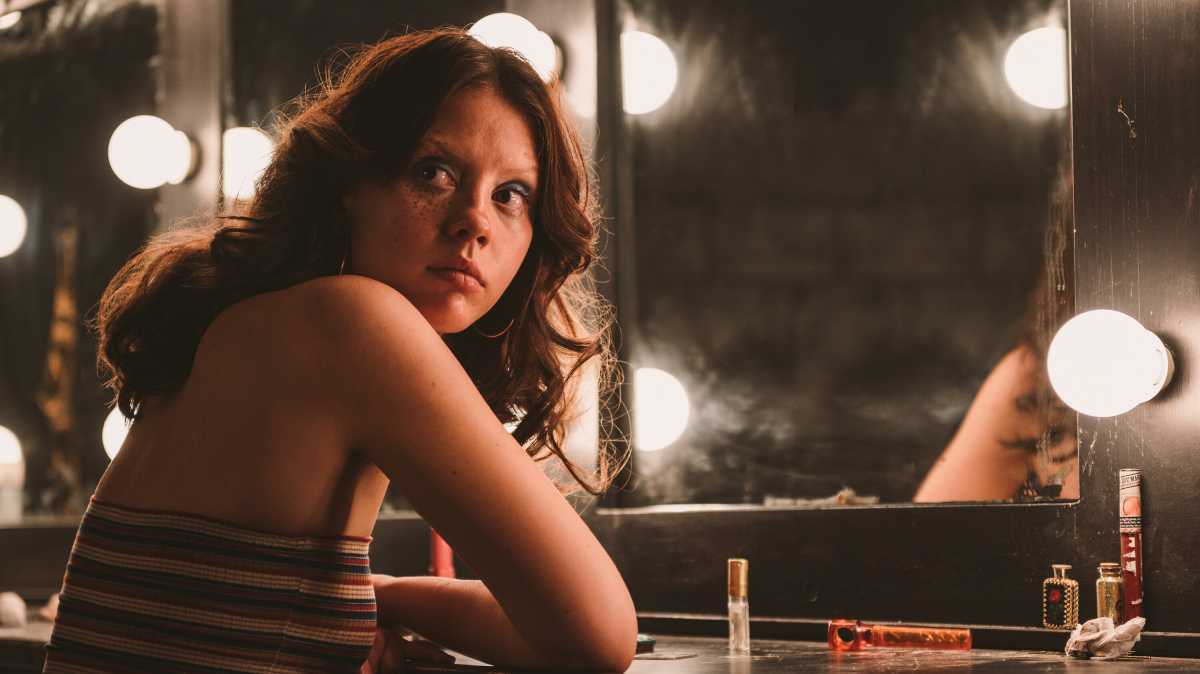 A24
Yes, X is yet another self-aware, post-modern horror hit from A24. It's a great one though.
This '70s-set slasher from Ti West takes plenty of inspiration from Texas Chainsaw Massacre, but is more interested in tackling horror's relationship with sex, following the cast and crew of a small porno flick as they attract the ire of the elderly, fundamentalist couple whose farmland they're filming on.
Assault on Precinct 13
Watch Assault on Precinct 13 on Amazon Prime
Skip the iffy Ethan Hawke 2005 remake – though it's on Netflix UK right now if you really insist – and instead head to Amazon for John Carpenter's moody '70s classic. Cops, criminals, and civilians find themselves under siege together in a near-abandoned precinct, and things understandably get a little heated.
Like most early Carpenter, the score is worth the price of admission alone, but fine performances and tense plotting make it a must-watch.
The Green Knight
Watch The Green Knight on Amazon Prime
The Green Knight may be based on an Arthurian legend, but don't expect a rolling adventure. Instead, this is an arthouse take on the tale of a young knight sent out on a doomed quest in the name of honor. Immaculately shot and perfectly cast, this is the round table as you've never seen it before.
Jiro Dreams of Sushi
Watch Jiro Dreams of Sushi on Amazon Prime
Yes, this is a documentary about sushi making, but bear with me – it's worth it. Jiro is the proprietor-chef of one of Tokyo's most acclaimed sushi restaurants, the kind you have to book months ahead – and that was before he shot to worldwide fame thanks to this film. Here he outlines the philosophy and art behind his food, and the exacting approach that's made him a master – and strained his relationship with his sons.
The Big Sick
Watch The Big Sick on Amazon Prime
Kumail Nanjiani stars in this rom-com adapted from his own life, which sees a relationship in its early stages shaken by serious illness. You just have to look at Nanjiani's real-life marriage to know the film has a happy ending, but along the way it's a smart comedy that's refreshingly honest and free from the standard Hollywood cliches.
John Wick
lionsgate
Watch John Wick on Amazon Prime
Which John Wick movie would you like to watch? Don't worry, you don't have to pick a Wick – in addition to the original (above) Amazon Prime also has both John Wick 2 and John Wick 3all set up and ready to be binged.
It's hard to pick between the three – easily among the best action movies of the last ten years – and there's more yet to come, with a fourth film imminent and multiple spin-offs in the works.
Mad Max: Fury Road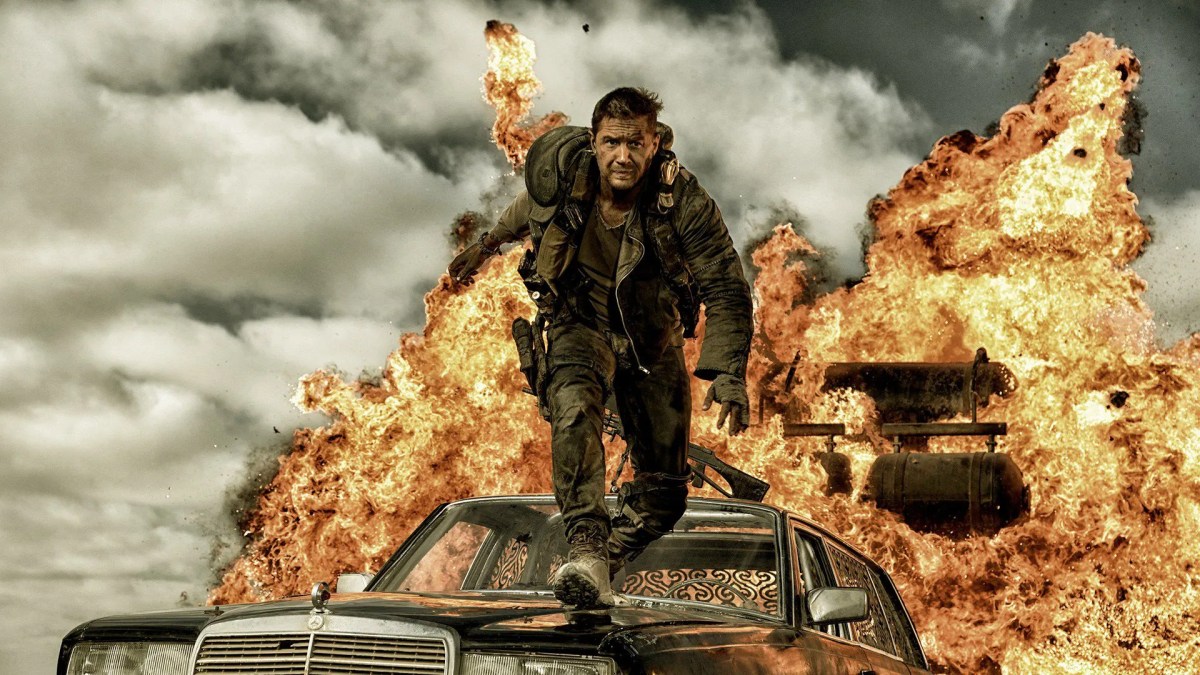 Warner Bros.
Watch Mad Max: Fury Road on Amazon Prime
A fourth Mad Max film, shot decades after the original trilogy, should never have been this good – not least since returning director George Miller could have been collecting his pension rather than traipsing around the desert filming car chases.
But oh boy, is it that good. The best film in the series in fact, with phenomenal non-stop action, gorgeous cinematography, and a simple but punchy plot. And there's no better time to revisit it, as they're wrapping up work on a prequel spin-off centered around Charlize Theron's Imperator Furiosa.
Palm Springs
Watch Palm Springs on Amazon Prime
Groundhog Day has had a lot of imitators over the years, but Palm Springs is almost certainly the best of them. Andy Samberg (Brooklyn 99) is a wedding guest stuck in a timeloop who accidentally drags the bride's sister – Cristin Milioti (How I Met Your Mother) – into the same mess.
Palm Springs is very silly, impressively clever, and surprisingly heartfelt.
Saint-Maud
Watch Saint Maud on Amazon Prime
Morfydd Clark's Maud is a young live-in nurse assigned to a new patient, a former dancer who still lives a gregarious life even when home-bound. But Maud seems to have gone to Sunday school with Carrie, and her extreme religious views set her on a collision course with the woman in her care – and that's all before we start to discover what's in her past. This is sinister, scary, and very, very smart.
The Wailing
Watch The Wailing on Amazon Prime
If you like straightforward scares and thrills from your horror, then The Wailing might not be up your street. After a string of murders rock a small town, some suspicions turn to the recently arrived Japanese stranger, while others turn to superstition to explain the violence. This Korean thriller is dense with ambiguity to the bitter end, denying the audience any easy answers or comforting resolution, but once it grabs your attention it refuses to let go.