Simyo's tariffs are characterized by coverage unlimited calls and enough megabytes of internet browsing both in symmetrical fiber and in Smartphones. The price of the packages can go from € 7.5 and € 46.99 per month, although it depends on the services you want to use. Indeed, Simyo not only offers separate mobile and fiber tariffs, but also offers plans involving both services.
Simyo is a virtual mobile operator (OMV) from Orange. One of its most notable features is that offers bonuses of GB and minutes at affordable prices, in addition to offering the possibility of buy mobile phones in installments, that is to say by paying comfortable monthly payments. In this perspective, it is positioned as one of the preferred operators on the European market. Therefore, this article will focus on detailing all of your promotions and offers.
Contract fees and prepayment

The rates mentioned below are available for contract and prepaid users. To buy one of the packages which will be detailed, you just have to click on this link, search for the promotion and press the button "buy now". Having said that, watch the promotions available for mobile phones at Simyo:
Price of 7.5 euros per month: 100min + 14Go.
Price of 7.5 euros per month: unlimited calls + 7GB.
Price of 10 euros per month: unlimited calls + 14GB.
Price of 14 euros per month: unlimited calls + 25GB.
Costs of 20 euros per month: unlimited calls + 35GB.
To note: Notably the mega that you haven't spent of your voucher, accumulate over the next three months to use them under the same conditions. If you consume both the accumulated GB and the bonus, you can continue browsing but at a speed of 64Kbps.
Fiber tariffs

One of the main advantages of purchasing fiber tariffs with Simyo is that the router will be included in the service to have WiFi at home. In fact, there is a section to check if your living area has fiber coverage with the company (click on this link to check). Therefore, if you want internet at home without having a landline or phone, choose one of the promotions that will be mentioned below:
100MB of fiber: 25.99 euros per month.
300 MB of fiber: 30.99 euros per month.
To note: Notably these promotions are fully combinable with any other voucher or service available on Simyo. The installation service begins after you choose your plan and verify that you have coverage in the area.
The fiber installer will direct you to the installation appointment at the address you entered. Keep in mind that the installation will be free if you stay more than 3 months. If you want to buy any of them, enter the web through this link.
Fiber + mobile tariff

In this section you will see all the combined fiber and mobile promotions that Simyo offers to its users. If you want to acquire one of them, enter this link and press the button "buy now"In the package you like the most. After clarifying this point, he details the Fiber + mobile plans available from Simyo then:
Price of 28.99 euros per month: 100MB fiber + Unlimited calls + 14GB Internet.
Price of 32.99 euros per month: 100MB fiber + Unlimited calls + 25GB Internet.
Fee of 38.99 euros per month: 100MB fiber + Unlimited calls + 35GB Internet.
Fee of 38.99 euros per month (for two phones): 100 Mb fiber + Unlimited calls + 14 Gb Internet for each phone.
Fee of 43.99 euros per month: 300MB fiber + Unlimited calls + 35GB Internet.
Price of 46.99 euros per month (for two phones): 100 Mb fiber + Unlimited calls + 25 Gb Internet for each phone.
To note: these offers combining fiber and telephony, You can buy it without a landline and without line charges. You will only have to pay the monthly fiber fee. Besides, MB are cumulative and you will have the opportunity to call the hours and minutes you want to 150 different destinations per month.
Create your own rate

One of Simyo's most notable attractions is that offers the possibility to create your own rate adjust the prices to the services you want to consume. In other words, if you choose a browsing bonus of 7GB for 4 € and another to call for 20 minutes for 1 €, you will have 7GB + 20MIN each month and you will pay 5 € per month. If you want to create your own rate, the price of individual packages both from the Internet and from the calls below:
100 MB: 1 €.
7 GB: 4 €.
14 GB: 6 €.
25 GB: 9 €.
35 GB: 15.5 €.
20 MIN: 1 €.
50MIN: 2.5 €.
100MIN: 3.5 €.
200MIN: 6.5 €.
1 GB special bonus: 1 euro with duration of 24 hours.
Special 15 GB bonus: 7 euros with duration of 7 full days.
30 GB special bonus: 15 euros with duration of 15 full days.
To note: if you enter the web portal through this link, you will see that you will have the rate creator for both mobiles, fiber or combined. To use the tool, you just need to move the selection bar to the megabytes or minutes you want to acquire. Once you have chosen it, you must press "buy now"And follow the instructions on the page.
Consultations in Simyo
The means at your disposal to contact Simyo, To consult pay and how to activate or deactivate certain tools the company. In any case, you also have the option of accessing your web portal to get more information:
The number Simyo customer service is 1004 or 1664. The call is free.
If you want add or remove bonuses from your rate, you can do this by calling free of charge by phone at 1644.
For check invoices, the data consumption and minutes or the PIN and PUK, download the application available for Android (press this link to download) and for devices ios (use this download link). You can also dial * 126 # for the consultation of the balance (if you are prepaid) or the consumption carried out (for the contract).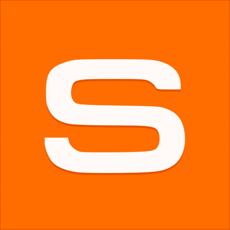 For configure Simyo network and coverage, enter the APN "orange world".
For call with hidden number, you just have to dial # 31 # and the phone number you want to call followed by the call button.
For change the PIN code on Simyo you will have to score ** 04 * old PIN * New PIN * New PIN # then the call key.
For deactivate the answering machine on Simyo, enter your personal space via this link and check or uncheck the corresponding option. If you have a Simyo number, activate or deactivate the answering machine toll free call 1644.
As you have seen, Simyo rates are tailored to your tastes and needs. In case you do not like any of the packages offered by the company, you have the option of create your own rate according to what you want to consume per month.