Microsoft wanted us to use Windows settings for a long time, leaving out the classic Control Panel, which may become obsolete in some time. Despite the fact that on many occasions accessing the operating system configuration is quite convenient, we still need to access the panel and to improve this access nothing better than adding the Sign of control at Explorer of files at the Windows.
What is Windows File Explorer?
Whether it's File Explorer or Windows Explorer, it's been with us since Windows 95 and is, basically, what many call folders. However, to open these folders, files or drives on our computer, we use File Explorer.
We can add Control Panel to Explorer in a pretty easy way. This way we will have faster access to the panel and all the configuration options of the operating system.
Add Control Panel to File Explorer using Registry Editor
The first method is to use the Windows registry editor. Before continuing, we recommend that you back up the registry or create a system restore point as a precaution.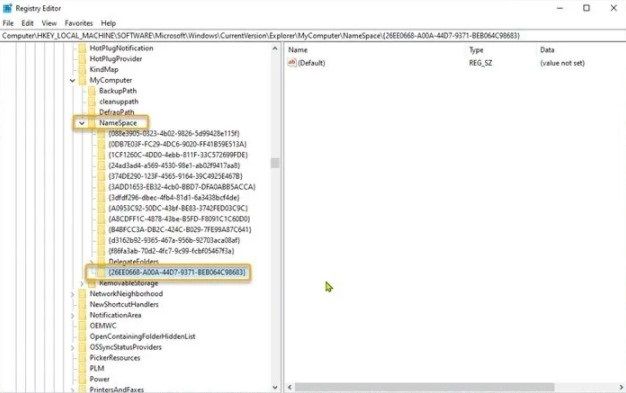 We will press "Windows + R" to bring up the "Run" window. In this window, we will have to write "regedit" without the quotes and press "Enter". We'll have to navigate the left sidebar to the following folder:
HKEY_LOCAL_MACHINE SOFTWARE Microsoft Windows CurrentVersion Explorer MyComputer
Once we are there, we will need to right click on the "NameSpace" folder in the left sidebar, then select New> Password. The name we are going to give to the "Key" can be one of the following CLSID codes:
21EC2020-3AEA-1069-A2DD-08002B30309D
This first code will add access to the categories view of the Windows 10 Control Panel.
26EE0668-A00A-44D7-9371-BEB064C98683
Instead, this second code will allow us to use the control panel large icons view. In my personal case, I prefer this one. Once we have saved the changes, we need to exit Registry Editor and open File Explorer. You can see a shortcut to the Control Panel from the Devices and Drives section.
Share this with your friends!