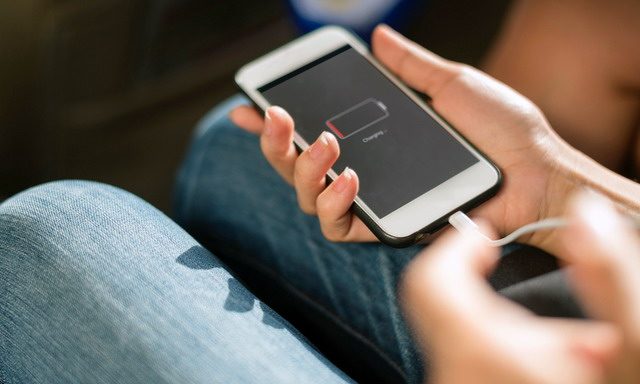 Battery saving is one of the main issues with modern smartphones and the majority of battery saving apps don't work. However, there are some battery saving apps that can help you. Here are the best battery saver apps for Android.
Greenify
GSam Battery Monitor
Servicely
Wakelock Detector
Battery Saver
Greenify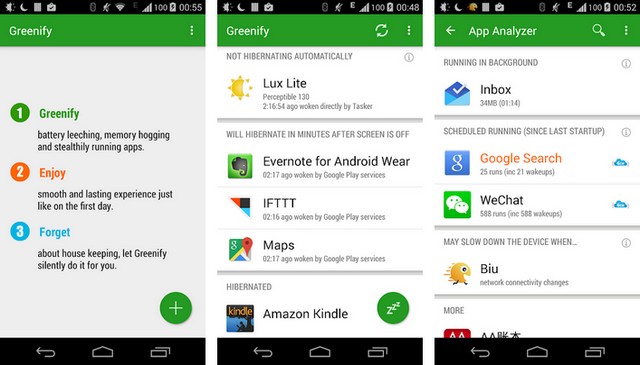 Greenify is one of the best battery saver apps. It works by identifying apps that frequently wake your phone up and prevent them from doing so. The app works great for both root and non-root devices and it also works well with Android Nougat and beyond. You can use the app for free, but an optional donation option is available.
---
GSam Battery Monitor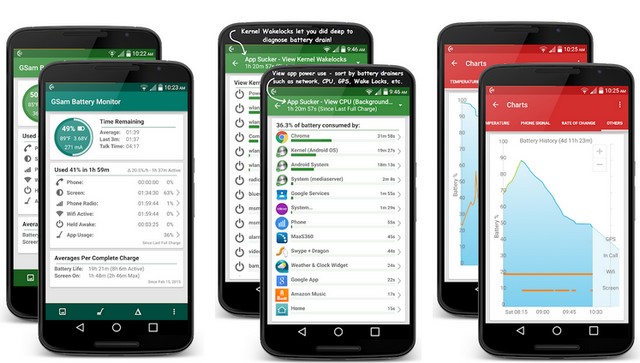 GSam Battery Monitor is another very popular battery saver app which will effectively save your battery life. The app works in such a way that it only provides information about apps that are draining your battery life, and then you can take steps to improve it. It also displays details like wakelocks, wake-up time, processor, and sensor data that will help you make informed decisions. It's more like a monitoring app that will track the power consumption of apps. Additionally, it also works great with root and non-root devices.
---
Servicely (root)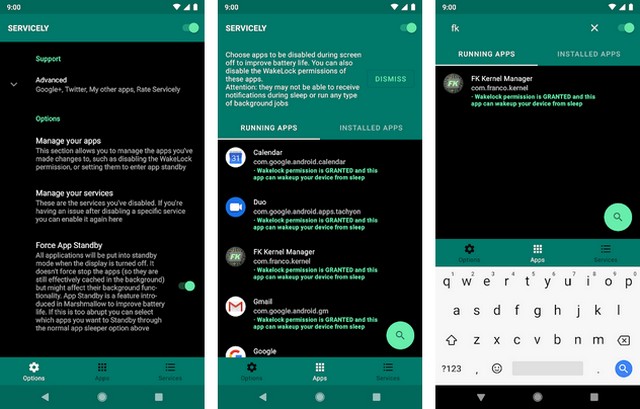 Servicely is another very efficient battery saver app that works by stopping services that are running in the background. This app works great, but if you want your apps to sync all the time, this app is not for you. Additionally, it only works with rooted devices, so if you have an unrooted device, you can opt for the other options on this list.
---
Wakelock Detector (root)
Wakelock Detector is another very powerful battery saving app that effectively detects alarm clocks. It also detects all types of wakelocks, including partial and full wakelocks. Moreover, it also provides information about the apps causing these awakenings so that you can uninstall the apps. This only works with rooted devices, so if you have unrooted devices, check other apps on this list. It is available for € 2.99.
---
Battery Saver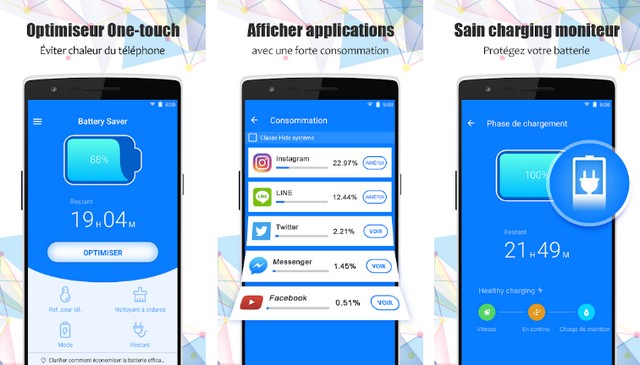 Battery Saver is one of the most popular battery saving apps. It comes with one-click power optimization, which will stop all the power-hungry apps running in the background. Moreover, it also includes features like charge monitor and overheat protection, which ensures that your battery stays healthy. In addition to that, it also includes a junk file cleaner. You can use Battery Saver for free, but it comes with ads.
---
Your standard battery saving modes
Most smartphones these days come with a variety of battery saving modes and app managers that you can use to save your battery. You can use these modes to stop unnecessary background apps and save a lot of battery. Plus, you won't have to install the additional app on your smartphone.
Conclusion
These are the best battery saver apps for Android. If you want to save your battery, you can also take other measures like stopping the sync process in the background, using the black wallpaper, low light, and uninstalling apps that are empty. your battery. Additionally, disabling vibration and haptic feedback will also save a lot of battery. If you have any questions, please let us know in the comments section below. You can also check out the best free antivirus for Android on our website.