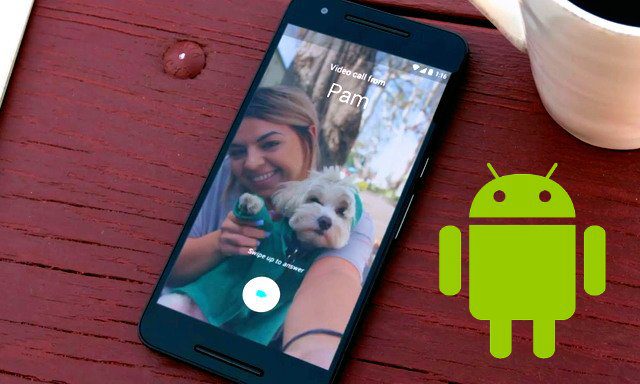 Video calling is one of the best ways to communicate with your loved ones as well as with your business clients. You can do this on your laptop, PC and even your smartphone. There are tons of video chat apps available on the PlayStore and it's impossible to try them all. Here are the best video chat apps for Android in 2021.
WhatsApp
Google Duo
Facebook Messenger
Imo
JusTalk
Kik
Private Messenger Signal
Skype
Viber Messenger
Line
WhatsApp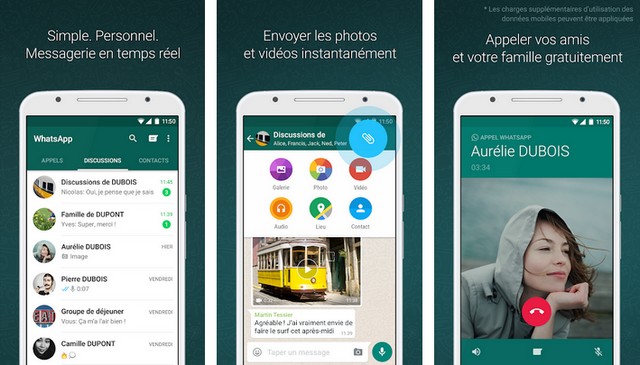 WhatsApp is one of the most popular apps on PlayStore. It started out as a cross-platform messaging app, but later voice and video calling features were added. The developers have improved the video chat functionality so much that it rivals dedicated video apps on the market. If you don't want to add the extra video app on your smartphone and want to use the all-in-one app, WhatsApp is a great option for you.
---
Google Duo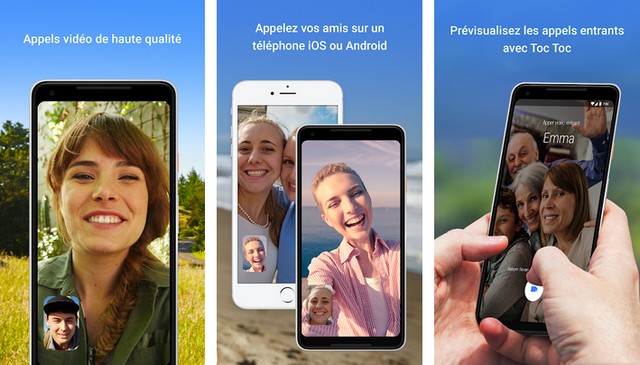 Google Duo is Google's official app for video calling. It's one of the simplest and easiest to use video apps we've ever seen. You can just put it in your number, verify it, and you're good to go. The app also requires less resources than Whatsapp video calls. If you want a lightweight and less power consuming video app, Google Duo is a great option for you.
---
Facebook Messenger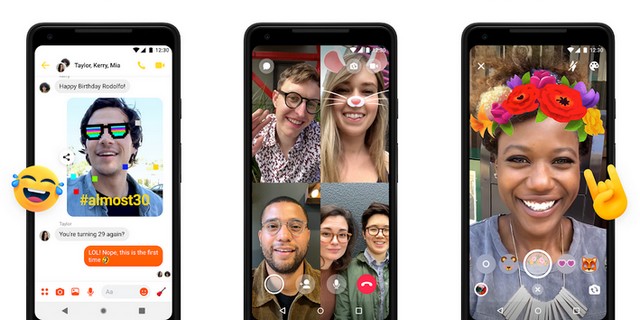 Facebook Messenger is one of the most popular messaging apps despite the fact that most people don't like it. In 2011, Facebook removed the built-in messaging system and introduced the separate app for messaging and calling. It also offers very clear video call service and also allows you to use the filter as filters during the call which makes it more fun.
---
Imo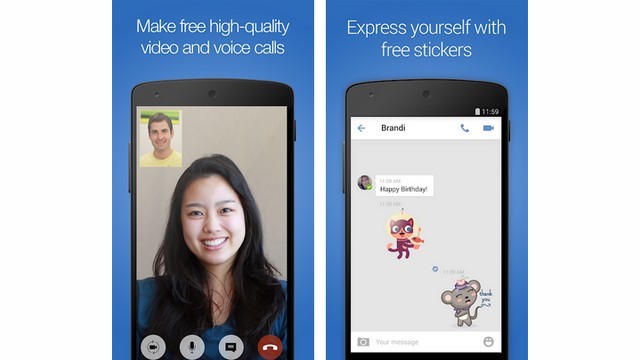 Imo is another very good video calling and chatting app that is fully compatible with all network standards. The app is very popular in areas like the Middle East where most video calling services do not work. It also offers a very clear video call service. The only problem with this app is that annoying ad that pops up every now and then.
---
JusTalk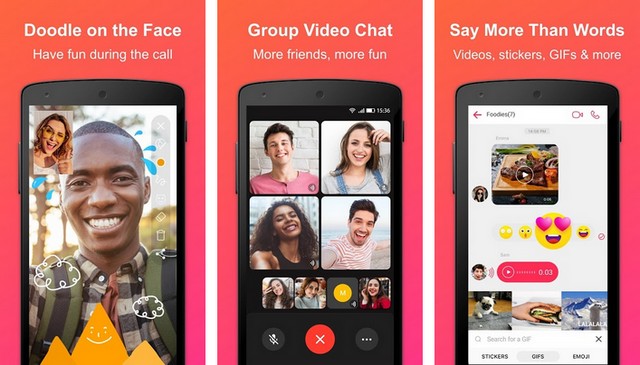 JusTalk is a relatively less popular video chat app, but it's a pretty good app. The JusTalk app also offers to do things like Doodle during video chat which makes it fun to use. The app comes with all of the standard features that you find in other video chat apps. It also requires less resources, just like Google Duo, and is a great alternative to Google Duo. You can also totally change the look of the app by installing the themes, but you will have to spend some money for it. Overall, it's free to use.
---
Kik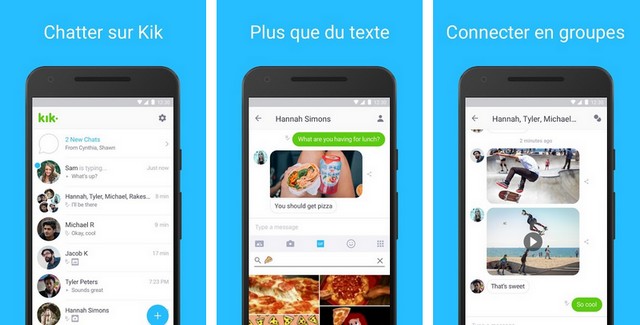 Kik is another very popular video chat app that offers both graphical and video chat. The app allows you to create a group with your friends and offer features like sending media content just like other video chat apps. The kik is very popular among gamers because it doesn't need your personal phone number, you can just register and use it. Overall the Kik's theme is more colorful, so if you're not a fan of colorful apps, you might not like this one.
---
Private Messenger Signal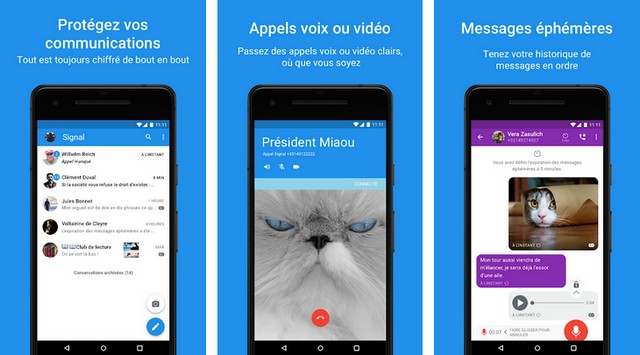 Signal Private Messenger is another great video chat app for people who want more privacy in their apps. It comes with end-to-end encryption for all communications. The video call service is very good, we did not find any issues in our testing. The best thing about this app is that it is completely free and open source which means it is maintained by a community and not by the company. If you are more concerned about your privacy, Signal Private Messenger is a great option.
---
Skype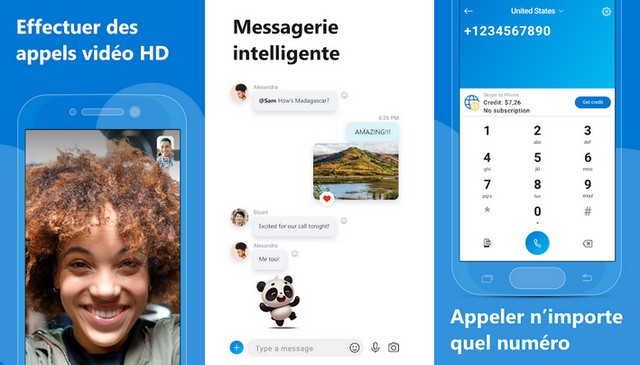 Skype is one of the most iconic video chat apps on the PlayStore. There are native versions of Skype available for almost all platforms including PC, Android, iOS, etc. Skype is really good for video calling and is mostly used by business. It allows you to add up to 25 people in a single video chat. It also allows you to use it for regular calls, but you will have to pay for it. If you are looking for a more dynamic video chat app, Skype is a good choice.
---
Viber Messenger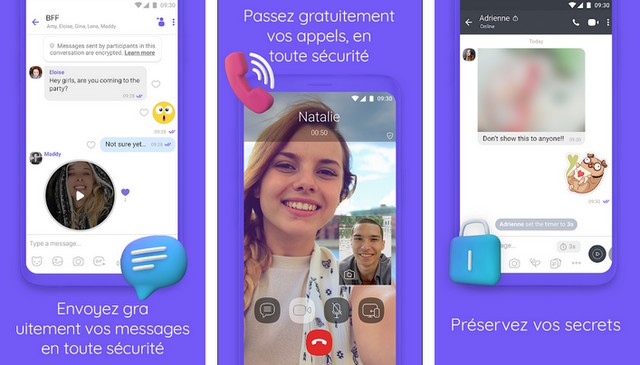 Another great video chat app is Viber which started out as a voice calling app and then morphed into a full messaging app. It allows you to make audio calls as well as video calls. It also offers encryption on all communications between the two users. If your mobile phone is also frequently used by other people, you can use the hidden chat feature to hide the chat from other people. The only problem with this app is that it requires more resources and consumes more battery compared to other lightweight video chat apps like Duo.
---
Line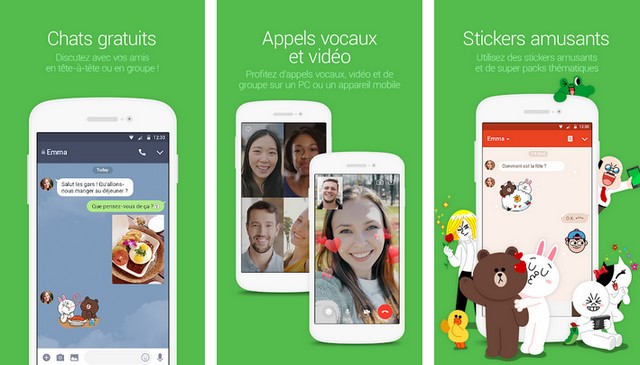 Line is another great video chat app that offers text messaging as well as video and audio calling service. The app also offers its different versions for different platforms just like Skype. The video call feature works perfectly on this app. The app also supports around 17 different languages ​​for the app, making it ideal for those who want to use it in their native language.
---
Conclusion
These are the best video chat apps for Android. Most of them are completely free, some offer in-app purchases, but you can still use them without spending a dime. Let us know your favorite video chat apps in the comments section below. You can also check out the best apps to call for free on our website.