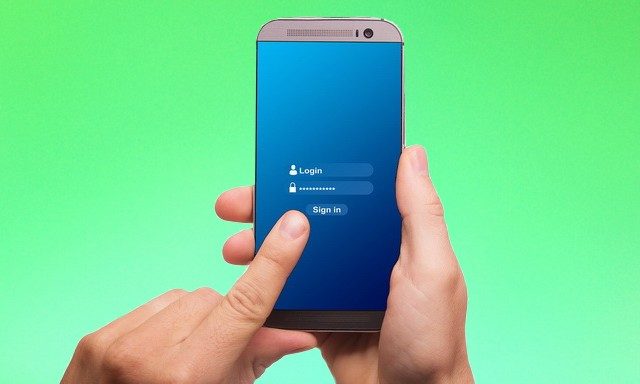 Password managers are becoming more and more popular. The ability to keep all your passwords in one place is very appealing. With mobile, you can have them with you at all times and the security is no longer so bad. There are tons of password managers on PC, Mac, and mobile. Here are the best password managers for Android.
1Password
aWallet
Bitwarden
Dashlane
Enpass
Keepass2Android
LastPass
Password Safe and Manager
RememBear
1Password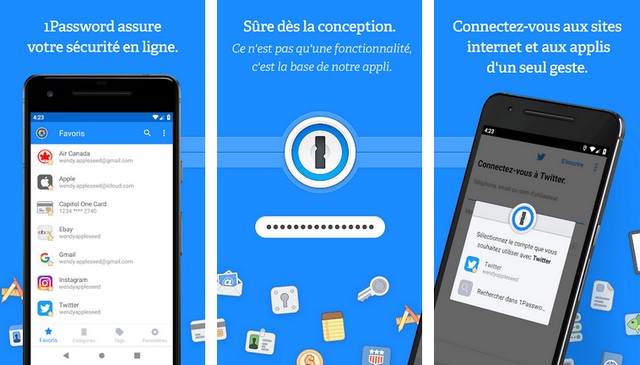 1Password is one of the most competitive password managers. It has a lot of basic features including password management (obviously), password generation, cross-platform support with other operating systems, and more. The app also comes with an unlock password and other organizational and security features. 1Password provides a 30-day free trial for setup and demonstration. You need to subscribe to one of their plans after that.
---
aWallet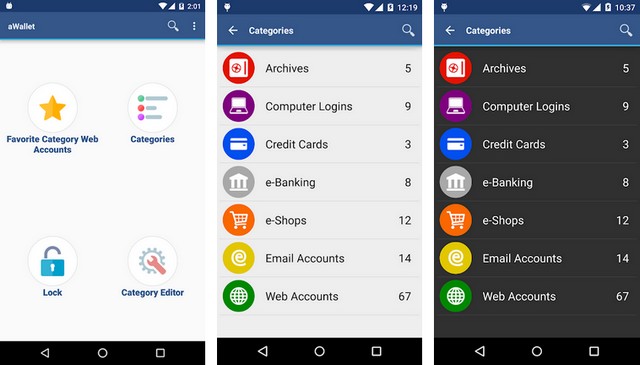 aWallet is one of those password manager apps that has been around for a very long time. It stores passwords, banking information, credit card information, and personalized data if you need it. There is also a built-in search, custom icons, and an auto-lock feature and built-in password generator. You can download the app for free and pay for the pro version with one in-app purchase. We like that things don't require a subscription.
---
Bitwarden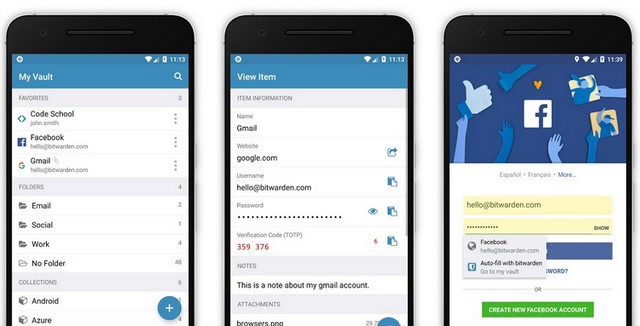 Bitwarden is a new and surprisingly good password manager app. The developers seem to take this whole password management business very seriously. The app includes AES-256-bit encryption, data hashing, and PBKDF2-SHA-256 (a technology to prevent brute force attacks). The app is also completely free and completely open source. You can also host your own password server if you wish. It even supports Android's Autofill API. This is probably the best password manager app that you have probably never heard of before. We can say that and not be charged with sponsorship because it's free, so no one is getting any money anyway! It is easily among the best free password manager apps.
---
Dashlane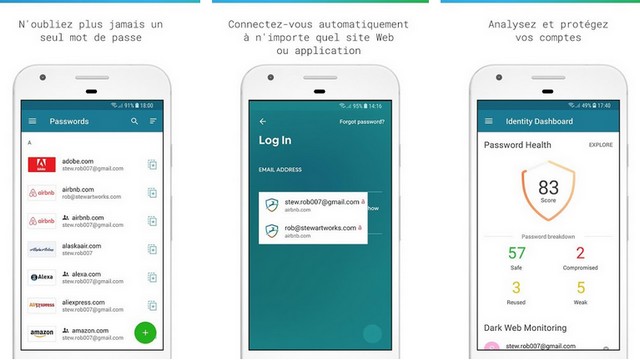 Dashlane is a popular password manager app. It has a decent number of features, good encryption, and a decent set of free features. The free version includes autofill, security alerts, storage of up to 50 passwords, and user-friendliness on one device. There are two premium subscriptions from there. The $ 4.99 per month option upgrades password storage and device syncing to unlimited numbers, while adding dark web monitoring and a shallow VPN. The $ 9.99 per month tier includes credit monitoring service, identity restoration support, and million dollar identity theft insurance. However, most of the users perfectly benefit from the free version of the password manager.
---
Enpass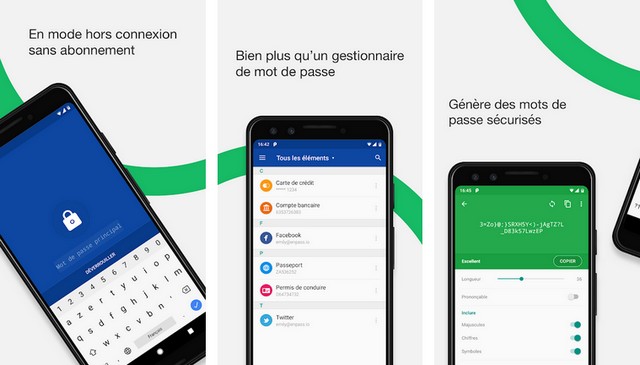 Enpass is a fairly powerful password manager. It covers the basics and there are even desktop versions available for Mac, PC, and Linux. It also doesn't have any subscription fees, which is a good idea. On top of that, the app can back up and restore your information, includes AES 256-bit encryption, cross-platform syncing, and you can even import from other password managers for easier migration. You can also have it automatically enter your passwords in Google Chrome if you use this browser. They also have a beta app that is currently testing new features.
---
Keepass2Android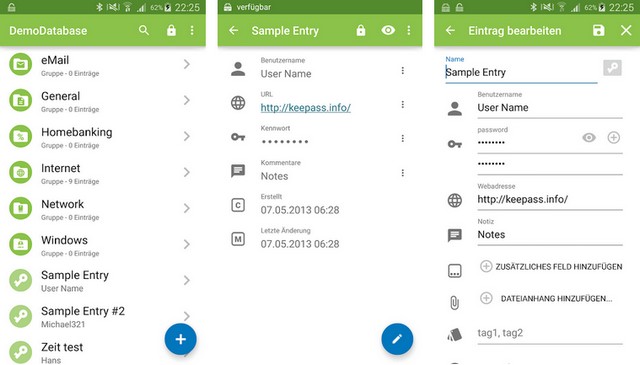 Keepass2Android is one of the most basic password manager apps. It has the basics and you will be able to save passwords and the like. However, it lacks the more complex characteristics of many of its competitors. The main claim of the app is that it is completely free and open source. It's based on code from Keepassdroid (which is another great free and open source password manager) and the two are compatible with each other.
---
LastPass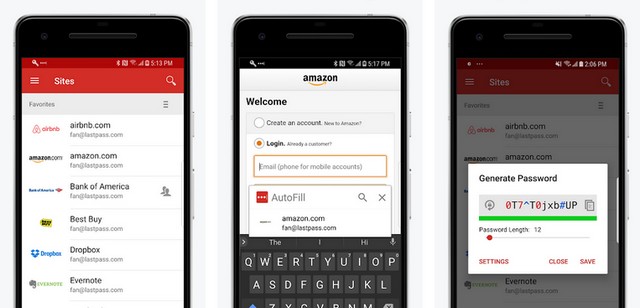 LastPass is a password management application. It comes with a ton of features, including autocomplete passwords in apps, sites, and even forms. It's also flashy and a lot of people love flashy these days. It also allows you to store photos and audio notes securely. There are several other more unique or unusual features such as fingerprint scanner support, password generator, password checker to let you know if your password is weak and even the ability to " grant emergency access to a friend or family member. The subscription levels are competitively priced, but we would have liked to have had a better deal in the free version.
---
Password Safe and Manager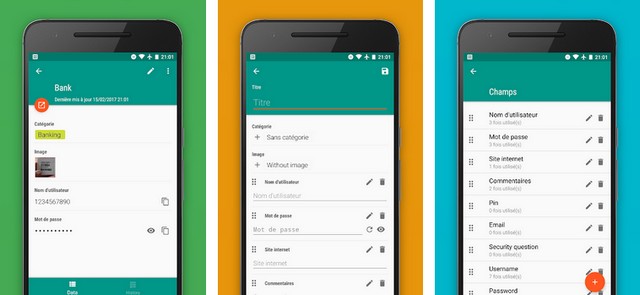 Password Safe and Manager is a good middle ground for password managers. This one has no internet connection and 256-bit encryption, which should help you feel relatively secure. It also has a design material that looks and works wonderfully. You can enter your passwords, organize them for easy navigation, and even generate new passwords on the fly. Moreover, it comes with an automatic backup. There are a lot more features if you decide to buy the pro version. It's not the most powerful, but it's still pretty good.
---
RememBear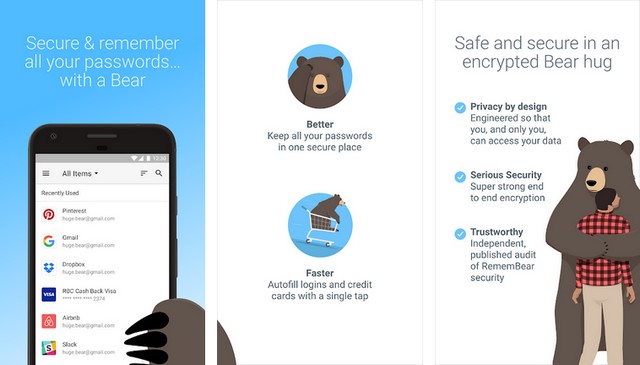 RememBear is another new password manager created by the developers of TunnelBear VPN. It works like your standard password manager. It records login information for websites as well as for applications. You can even save your credit card information if you really want to. It also has a notepad function and password encryption. The free version of the app allows you to use almost all the features of one device. Premium version adds inter-device synchronization, data backups and priority support. It's still a bit new. However, it already crashes with the best password managers and it will only get better with time. The free version works great too.
---
Google Smart Lock
Google Smart Lock is a great password manager. It works natively on Android, Google Chrome, and Chrome OS. Basically, you log into something and Google asks if you want it to remember the password. The next time you open this application or site, Google will communicate the details to you. It supports usernames, passwords, credit card information and others. It's completely free too. Tap the button to learn more about what it is, how to use it, and how to activate it.
---
If we missed any of the best password managers for Android, let us know in the comments. You can also click here to view our latest application listings.