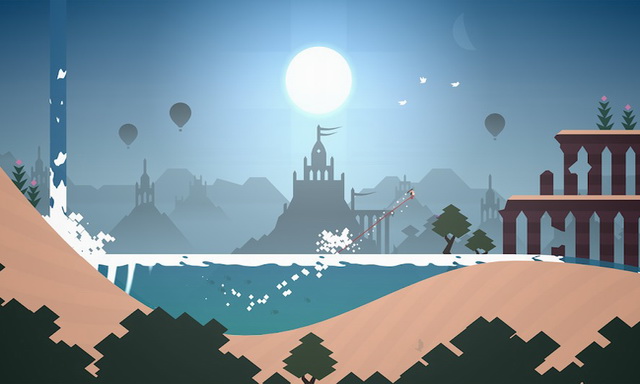 Video games are now an integral part of Android smartphones and most games depend on WiFi to recover resources from their servers. However, if you don't have access to WiFi then you can't play the game online which is very disappointing. In this quick guide, we'll share our pick of the 10 best offline Android games you can play without WiFi.
Alto's Odyssey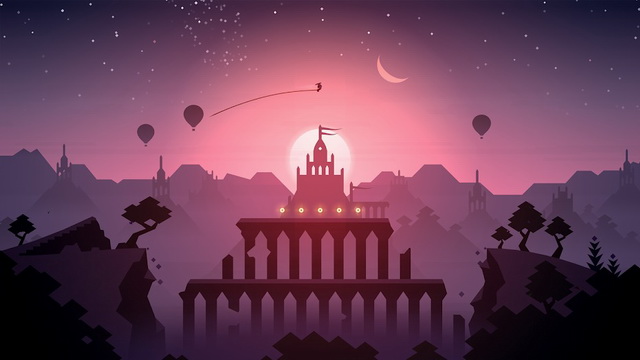 Alto's Odyssey is one of our most favorite games because it has very unique graphics with great gameplay. It is side scrolling infinity runner video game where you will run in different environment and collect coins. You can later use these parts for personalization. The game has very nice and crisp graphics and you will love the game.
---
Bloons TD 6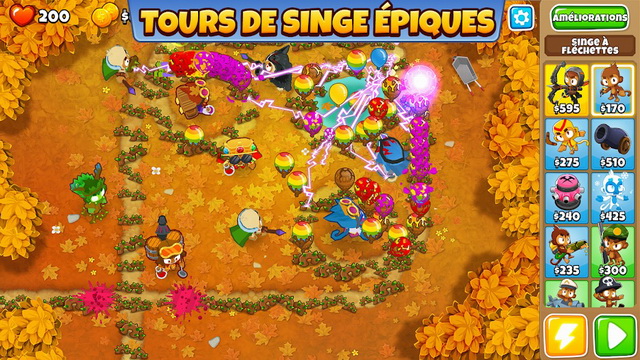 The Tower Defense genre has become an ideal genre for offline games in recent years. Bloon TD 6 is a very important classic tower defense franchise and it is one of the best tower defense games available on the play store. The game has mechanics similar to other Tower Defense games with a unique twist. The game offers 20 different maps and each map has its own difficulty. Bloons TD6 is free to play the game but the game has in-app purchase options where you can purchase an additional item.
---
Crashlands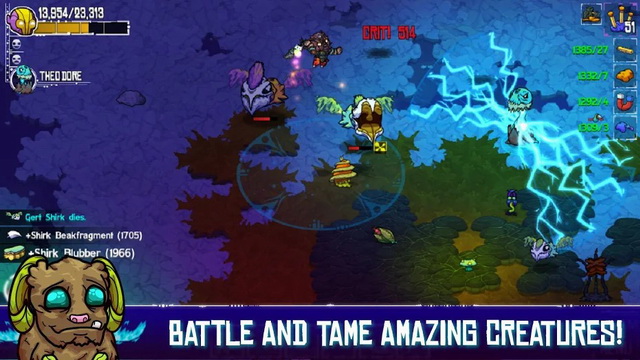 Crashlands is one of the best offline games for Android in 2021. In the game, your role will be to build your base and defeat the bad guys. It comes with the simple yet very interesting combat system and it also includes the unique crafting system where you can craft different items for your defense. You can get it for just 7.49 €. It is one of the best offline games on Android.
---
Crossy road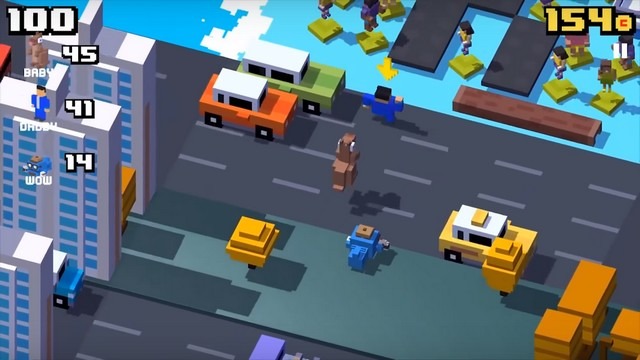 Crossy Road is one of the most iconic games available on the PlayStore. The game comes with both online and offline support. In the game, you will guide your chicken to cross the road, streams, etc. avoiding any obstacle. It may sound very simple but it is very difficult and you will have really fun playing this game. The game is completely free, but you can buy cosmetics with real money. If you are looking for a difficult offline Android game, Crossy Road is a very good option for you.
---
Eternium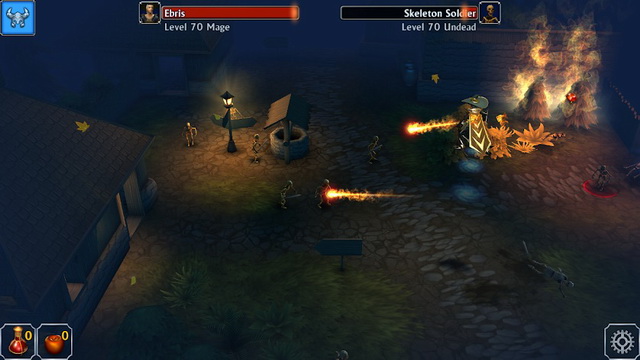 It is very rare to find a good RPG video game that does not require a WiFi connection. Eternium is one of the very few RPG video games where you can enjoy good RPG action without WiFi. In the game, you will explore dungeons and ruins and kill bad guys. The game features a solid storyline and also tons of loot. The game is completely free and there are no in-app purchases. If you are looking for a good offline RPG video game, Eternium is a great option for you.
---
Monument Valley 2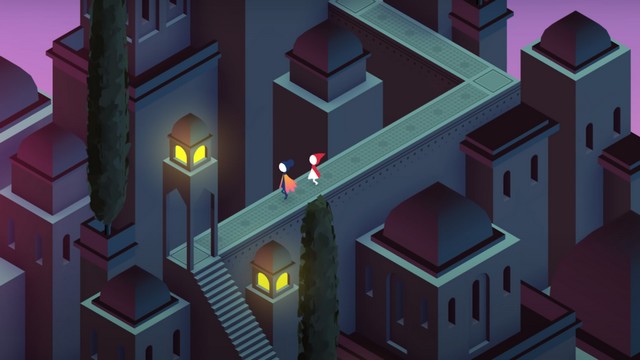 Monument Valley is arguably one of the best puzzle games, and you can play it without WiFi as well. One of the main strengths of this game is the graphics, which is very beautiful in terms of aesthetics.
If we look at the gameplay, Monument Valley 2 comes with a very simple yet very complex gameplay where you will have to try different combinations to solve the puzzles and move on. The game includes a variety of puzzles, and each puzzle is more difficult than the last, which makes this game more fun and challenging to play.
---
Kingdom Rush Vengeance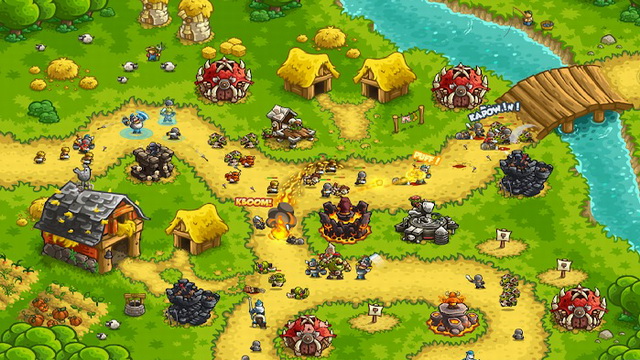 Kingdom Rush Vengeance is another very popular tower defense video game. The game belongs to the popular tower defense game series known as "Kingdom Rush" and is just as awesome as its predecessors. The game includes the 16 different stages and in total 35 villains. In the game, your main role will be to set up the defenses and kill the bad guys. The game is available for € 5.49 and you can purchase additional items with real money. The game is extremely difficult and if you like challenges, Kingdom Rush Vengeance is a great option for you.
---
Minecraft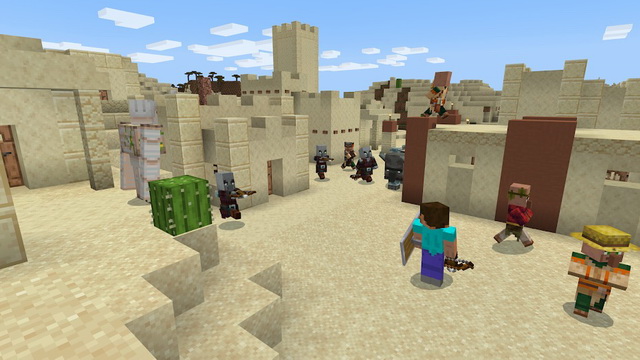 Minecraft is another very popular video game that offers the best value for money. The game allows you to explore your creative abilities and you can create the whole world in the game. It has several modes where you have the choice to demonstrate your creative skills or kill the bad guys in survival mode. You can get it for $ 6.99, and you can get additional items with in-app purchases.
---
Pocket city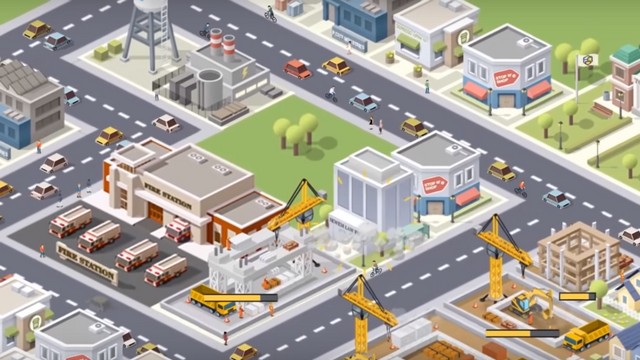 Pocket City is a city building video game where you can build and manage your own city. In the game, you will be responsible for managing the various affairs of the city, from building roads to managing factory areas. The game offers the free versions where you get the ads or you can go for the paid version which is available for 3.29 €. If you are looking for a good offline city building video game, Pocket City is a very good option for you.
---
The Room series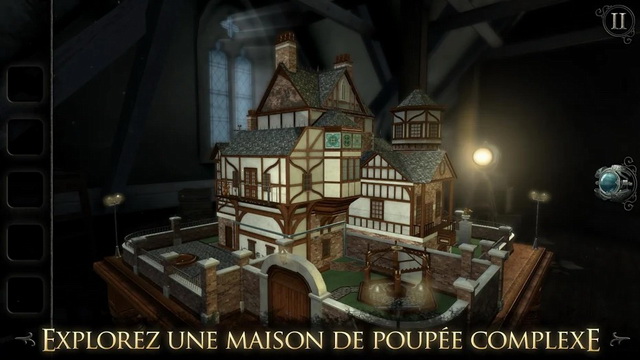 If you like to solve puzzles, you will love this series of games. The Room series has the 4 different games and the first three games of this series take place in the room where you will have to solve the puzzles to escape the room. The 4th game takes place in a dollhouse. The best thing about these games is that each game has different endings depending on how you solve the puzzles which make them very interesting and you can play them differently to get a different ending.
---
Conclusion
These are the best offline games available on Android. Let us know your favorite offline games in the comments section below. You can also check out the best racing games for Android on our website.