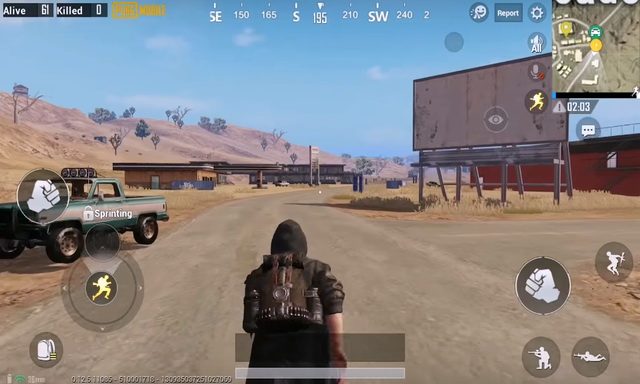 PlayerUnknown's Battlegrounds or PUBG is one of the most popular games and it is played by millions of gamers across the world. However, there is a lot about PUBG that you might not like and if you are looking for games like PUBG Mobile then you have come to the right place. Here are the best games like PUBG Mobile for Android.
Rules of Survival
Garena Free Fire
Bullet Strike
Battlelands Royale
Pixel's Unknown Battle Grounds
Black Survival
Battle Royale: FPS Shooter
Vast Survival
Knives Out
Mini DAYZ
Rules of Survival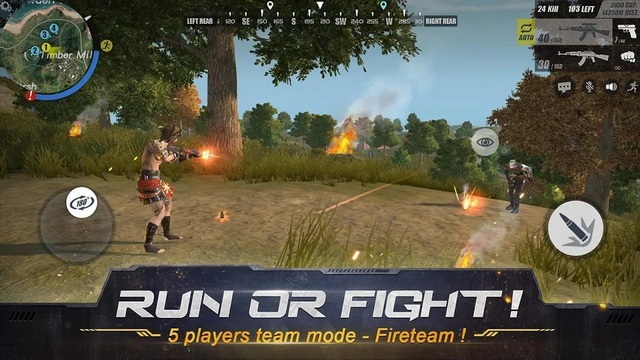 Rules of Survival is inspired by PUBG but takes survival components to a whole new level. In the game you will land on an 8 × 8 km island with 119 other players and you will have to fight for your survival and it will be total chaos. However, people already love this chaos and the game has over 100 million downloads from the Google Play Store and it is the most popular alternative to PUBG on mobile.
---
Garena Free Fire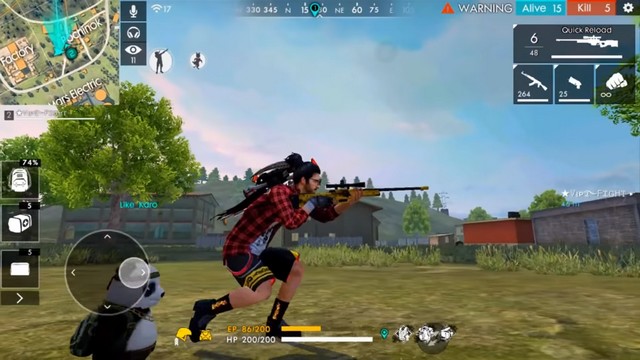 Garena Free Fire takes the opposite approach to the rules of survival, and in this game you will fight with 49 other players in a 10 minute match and you will have to survive until the end. It's a faster approach and if you don't like long matches this one is a really good option for you. The general game mechanics are similar to other Battle Royale games. You can also play in teams of 4 men in team matches.
---
Buller strike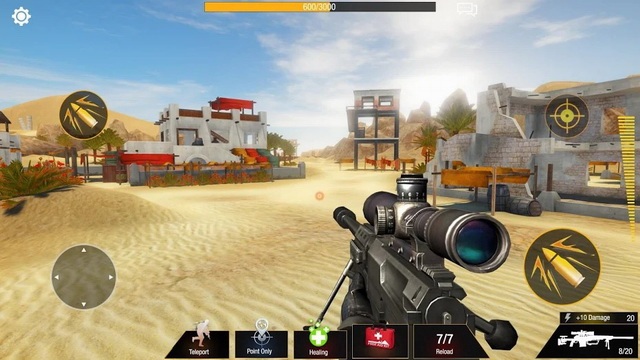 Bullet Strike is another quick replica of PUBG Mobile where you will be dropped off on a desert island with up to 20 players and you will have to survive and kill the others. The game offers great graphics, good controls and a variety of deadly weapons. Overall, this is a very good option for those who want to enjoy the fast-paced Battle Royale game experience.
---
Battlelands Royale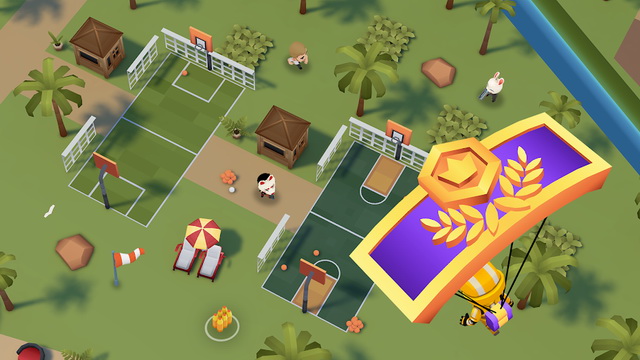 Battlelands Royale is another very popular battle royale shooter game. The game features 32-person battle royale gameplay where most matches last between 3 and 5 minutes and the last man standing wins the match. In the game you will find tons of characters that can be upgraded. Overall, Battlelands Royale gameplay is more aggressive than PUBG Mobile but it's fun and you will love it. It is also free to play.
---
Pixel's Unknown Battle Grounds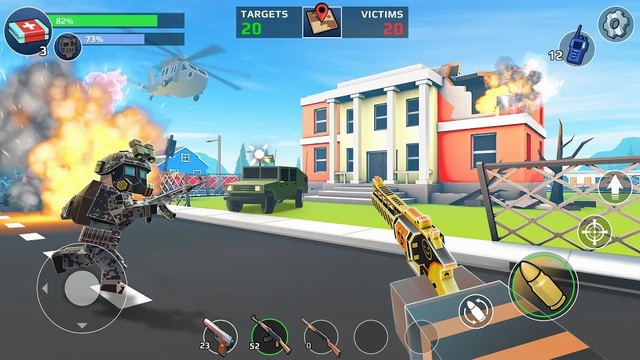 The clear audience for this game is people who love retro pixel style visuals. Pixel's Unknown Battle Grounds is the exact replica of PUBG with the only difference in graphics. In the game you will land on a block town and you will have to survive against the other 99 players. The game has a few issues here and there, but they will be fixed ASAP.
---
Black Survival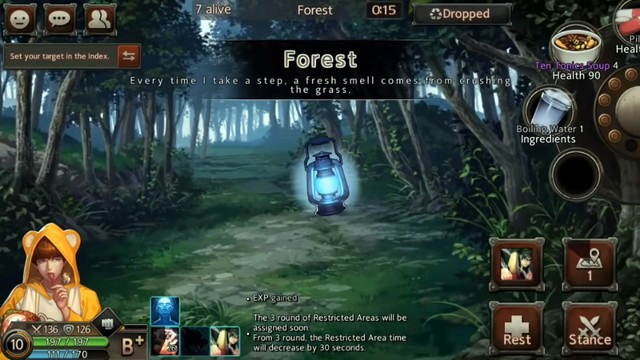 Black Survival is also inspired by PUBG Mobile, but it's not the exact replica instead, it comes with some of its own unique features. In the game, you will select your anime character and be dropped off on an island with 22 various structures like hospitals, schools, etc. Each match will last 20 minutes and as the match progresses you will need to take charge and fight with other players for the top spot. It's unique gameplay and you will love it.
---
Battle Royale: FPS Shooter
Battle Royale: FPS Shooter is one of the best games like PUBG for Android. It is a very interesting game which offers gameplay similar to PUBG. In the game, you will have to fight to survive while using the weapons to eliminate other players.
The game also includes a huge arsenal including various deadly weapons like AK, Minigun, Snipers, SMG and Pistols. In addition, it includes an automatic fire mode, which allows you to automatically fire a weapon when you point it in the direction of the enemy. Overall, Battle Royale: FPS Shooter is a decent alternative for PUBG enthusiasts, and you must try it.
---
Vast Survival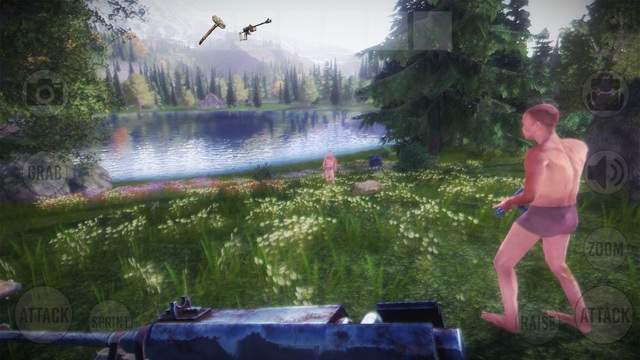 Vast Survival is another game that takes inspiration from PUBG Mobile, but it takes a unique approach. In the game, you will land with up to 26 players on a 100 km open world and you will have to survive until the end. The game also supports cross-platform feature so that you can play this game with your friends on IOS. Overall, the game has good graphics, a variety of weapons, good control, and a voice chat option. However, there are a few bugs here and there which we hope will be fixed soon.
---
Mini DAYZ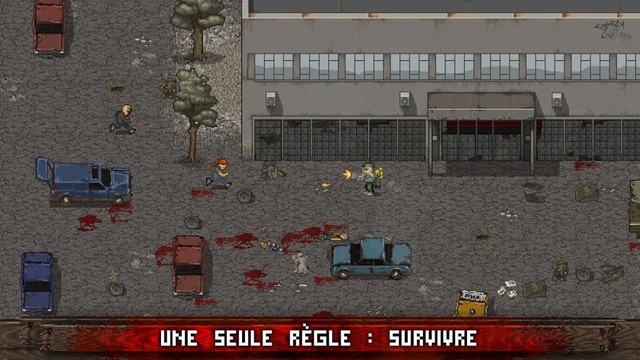 The Battle Royale genre gained its popularity at the end of 2017, but it's been around for a while and the nostalgia returns with the Mini DAYZ, a great game with retro-elements. In the game, you still have to survive in a randomly generated post-apocalyptic map and you will search for food, weapons and other supplies to survive. In this fight you will meet the zombies and you will have to kill them in order to survive. Mini DAYZ is different from PUBG Mobile in terms of mechanics but its survival components are the same. If you are looking for a unique Battle Royale game, Mini DAYZ is a great option for you.
---
Knives Out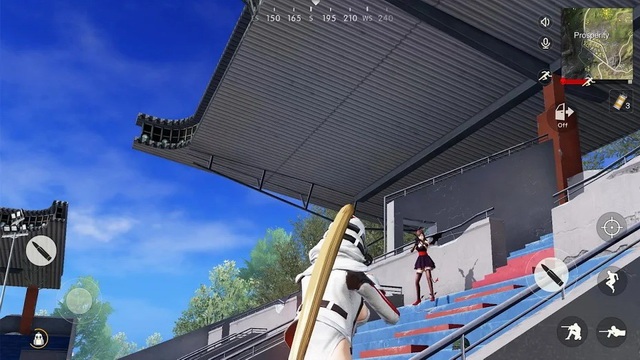 Knives Out is another very good game which is very similar to PUBG mobile. The game is similar to PUBG in many ways, but the developers have added unique locations like snow capped mountains and train tunnels to make its maps look unique, but there are still a lot of things that match PUBG Mobile. . It has similar mechanics to other battle royale games and you will have to survive against other players to win the battle. It currently has over 10 million downloads on Google Play Store.
---
Conclusion
These are the 10 best games like PUBG Mobile for Android. Some of them are the exact replica of the game while some of them come with unique items. Let us know which game you find most interesting in the comments section below. You can also check out the best FPS games for Android on our website.