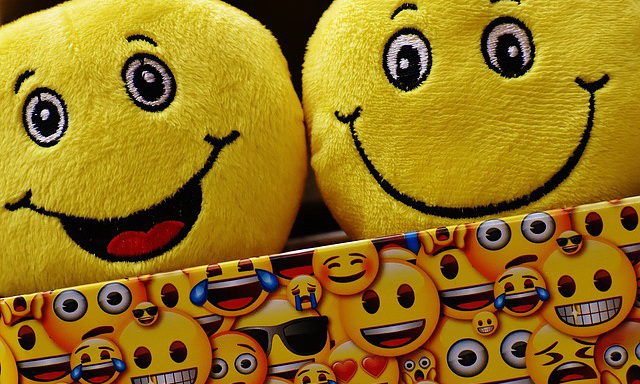 Emojis are an integral part of our conversations because they allow us to express our facial expression. There are hundreds of emoji apps out there, but not all of them are good enough. We have selected the best emoji apps for Android in 2021.
Bitmoji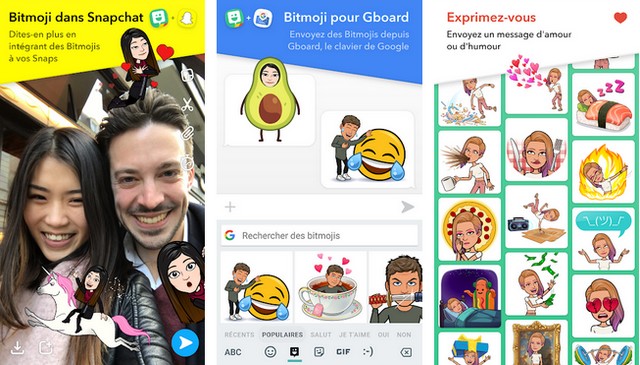 Bitmoji is actually one of the most popular emoji apps. This app allows you to create your own cartoon avatar, based on your image, and you can choose from a huge library of stickers that will be created using that image. The Bitmoji app also offers integration with Snapchat and Gboard, while this app is free to use. The Bitmoji app has been downloaded over 100 million times so far.
---
Facemoji keyboard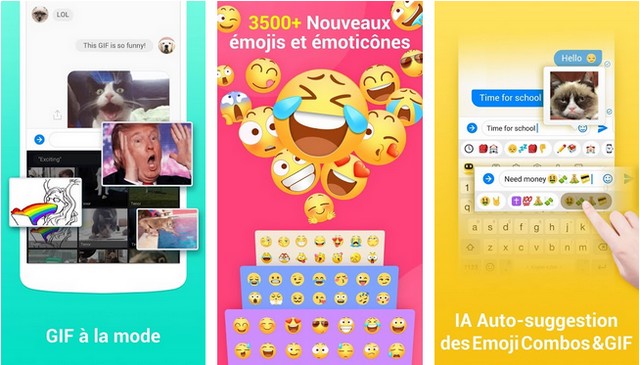 Facemoji Keyboard is yet another relatively popular application related to emoji. This is basically your classic Android keyboard with heavy emoji integration. This keyboard contains more than 3,600 emoticons, emoticons, GIFs and stickers. You can create custom keyboard customizations in this app, while themes are also available in case you want to spice things up even more.
---
Elite Emoji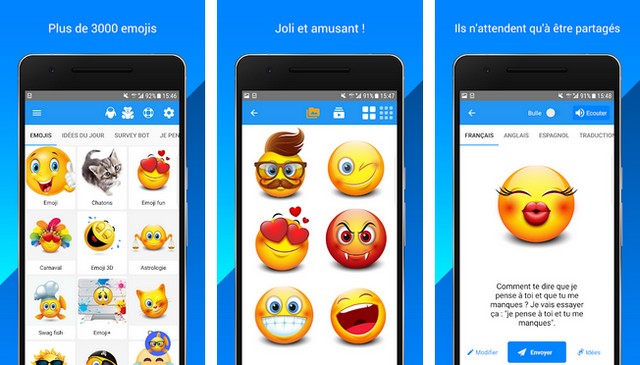 Elite Emoji is basically an app which brings huge collection of various emoji to your phone. This app contains over 3000 emoji which you can share with one touch to WhatsApp or Messenger. You can create your own animated images using this app, while classic GIFs are also part of the offer. You can search for emoji using a built-in search feature, while the app comes with ads.
---
Swiftkey Keyboard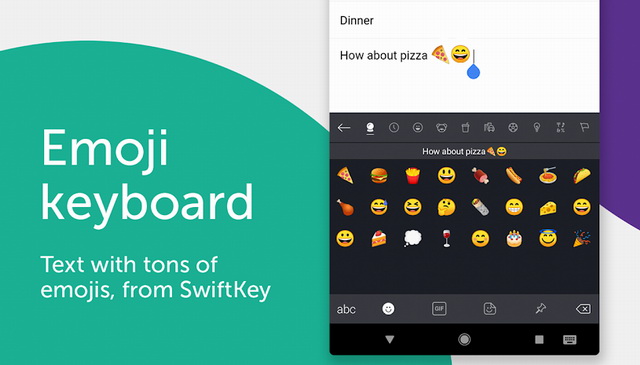 Swiftkey Keyboard is one of the best emoji apps on the market. It not only works as an emoji app, but it also works as a keyboard. The app comes with tons of emojis which you can use on any platform without any restrictions. Moreover, the app also comes with a lot of advanced features like input flow, spell suggestion and many more. If you are looking for the best, the Swiftkey keyboard is a great option for you. It is also completely free to use.
---
GO Keyboard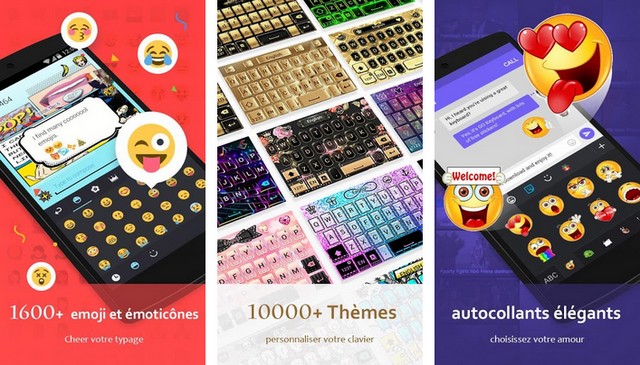 GO Keyboard is another very popular keyboard app that has tons of emojis. In the app, you have access to over 1000 emojis that you can use in your conversation. As a keyboard, the app includes lots of advanced features and themes that you can use to make your keyboard look unique. The Go Keyboard is free, but it comes with ads and optional in-app purchases. Overall, this is a nice emoji app with a nice user interface and a number of cool features.
---
Words to Emojis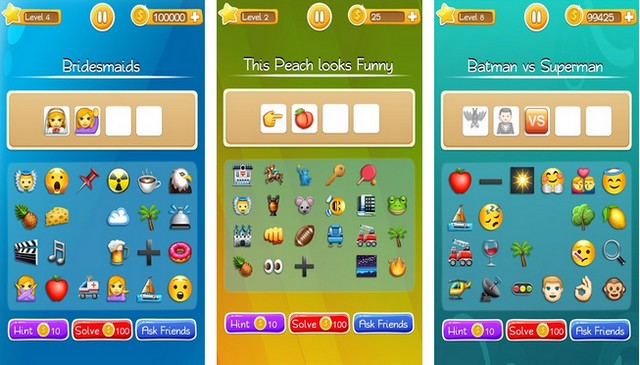 Words to Emojis is basically a quiz game, which is a pretty weird concept for emoji, but it works, it's actually quite a fun game. All you need to do here is guess the right emoji for the given phrase, and you will get points for it. There are a ton of levels to complete in this game, over 1,400, in fact, and you don't need to register or anything to be able to play. You will earn coins as you level up, while you can also watch videos / ads to earn them.
---
Gboard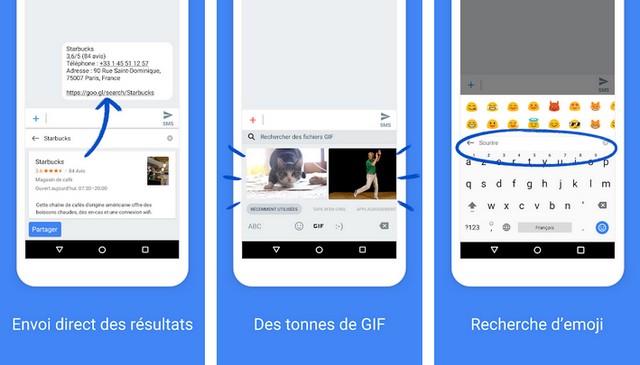 Gboard is Google's official keyboard app and it's also one of the best emoji apps out there. The main highlight of the app is its user interface which is very simple but houses tons of useful options. The app also includes Emojis and the best thing is that the app analyzes the text and suggests the correct emoji based on the text which is a very dope feature. Gboard also includes awesome minimalist themes that look great on screen. If you are looking for a smooth keyboard typing experience, Gboard is a solid option for you.
---
GIPHY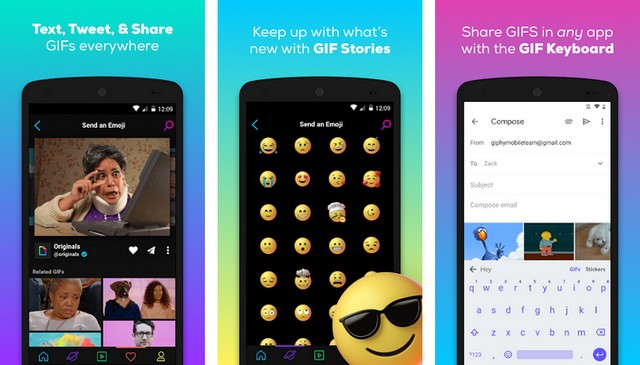 GIPHY is one of the most popular animated GIF search engines out there, but it also includes stickers and emojis. If you are one of those people who like to use GIFs to explain different situations, then GIPHY is a solid option for you. The app allows you to use GIFs and emojis on any platform you want. Moreover, you can also create your own emojis which is a big plus. GIPHY is also completely free to use.
---
Zmoji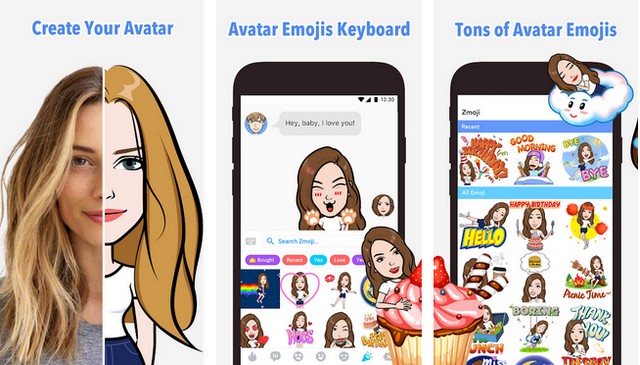 Zmoji is an application that lets you create your own personal avatar. You can choose from different clothes, hairstyles, nose styles, etc. to create your own emoji. Once you've done that, you'll need to activate a Zmoji keyboard in order to share these emojis. Zmoji can create a ton of varied emoji depending on the character you created, like other apps, like Bitmoji.
---
DIY Emoji Maker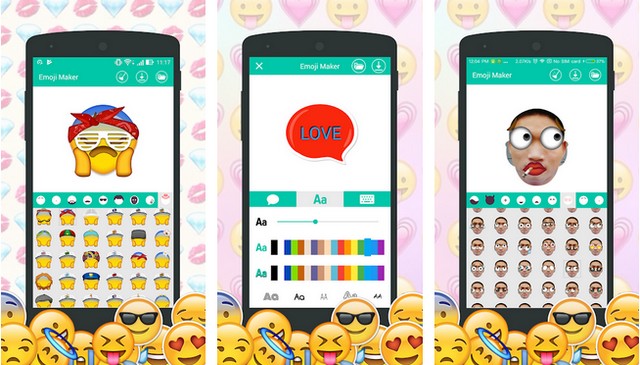 DIY Emoji Maker is yet another emoji app that allows you to create your own personal emojis. This is one of the top rated emoji apps on the play store, and that's probably because a collection of emoji templates is huge in this app and everything is working as it should. You can also create emojis that aren't based on your face, of course, as templates for all kinds of emoji are available here.
---
Conclusion
These are the 10 best emoji apps for Android. You can't go wrong with any of these apps because these apps are the best of the best. If you have any questions, please let us know in the comments section below. You can also check out the best Android launchers on our website.