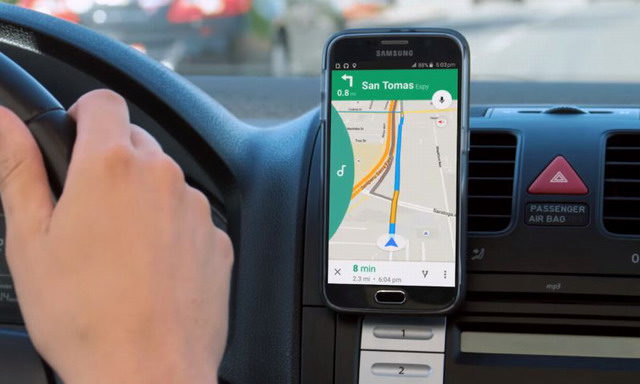 Smartphones have become our digital assistants and they help us in almost every aspect of our life. Whether it's a quick search or paying our bills, smartphones come in handy. Smartphones are also a great driving companion, and they offer a number of driving apps that can make the whole session fun for you. If you want to explore these apps, keep reading as we will be sharing the best driving apps for Android in 2021.
JustPark
Spotify
Android Auto
AutoMate
Google maps
Drivemode
Google Sitting
HERE WeGo
GPS Speedometer and Odometer
Waze
JustPark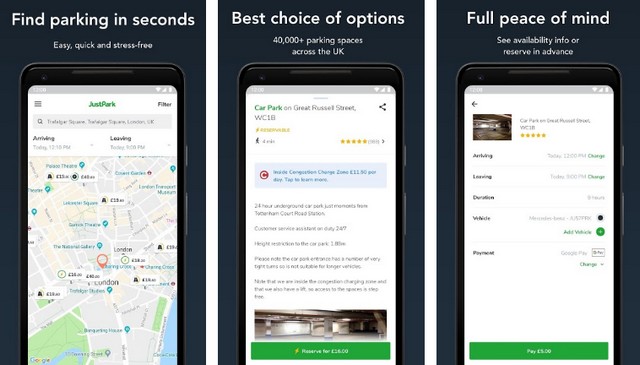 JustPark is one of the best driving apps on Android. Let's say that finding a good parking space is not an easy task, but you can easily find the number of parking spaces using JustPark.
It is a community app where over 4.5 million drivers contribute to the app and help you find the right place near your location. If you don't want to waste your time finding a good parking space, JustPark is the best option for you.
---
Spotify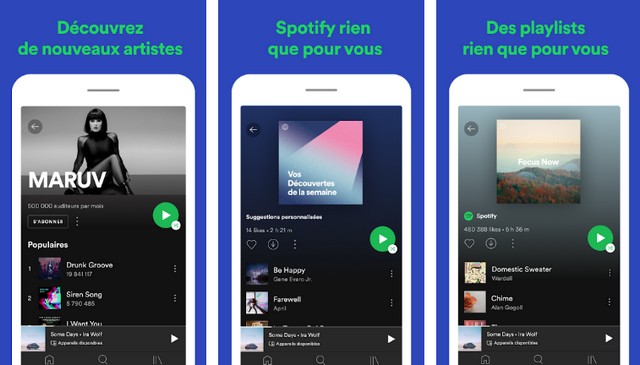 If you are traveling alone, you must be in need of good music that will keep you from getting bored and keeping you focused. There are tons of music streaming apps available, but Spotify is our favorite because it offers the best overall experience.
The app contains millions of songs from popular singers around the world. In the app you get thousands of playlists which you can enjoy while driving. In addition, the pro version does not contain any advertising which improves the overall experience.
---
Android Auto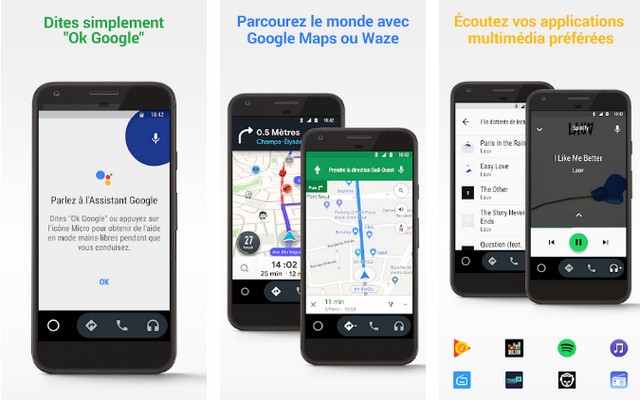 Android Auto is one of the best driving apps for Android. If your car is equipped with Android Auto Support, you should consider this app because it will make your driving sessions more fun.
The best thing about Android Auto is that it comes with a built-in Google Assistant, and you can do a lot of things like make calls, get updates on your ETA route, check your calendar, manage the music and many more with just saying "OK Google! ".
---
AutoMate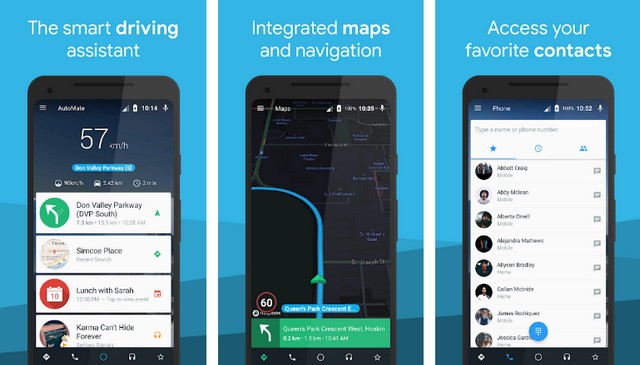 AutoMate is one of the best driving apps on Android. The overall functionality of the app is very similar to Android Auto, making it a decent alternative to Android Auto.
In this app you have access to basic services such as making calls, sending replies, receiving speed limit alerts, controlling media and maps. The great thing about this app is that it supports voice commands and you can use the services with voice commands which will help you stay focused on driving. You can use AutoMate for free, but it comes with in-app purchases.
---
Google maps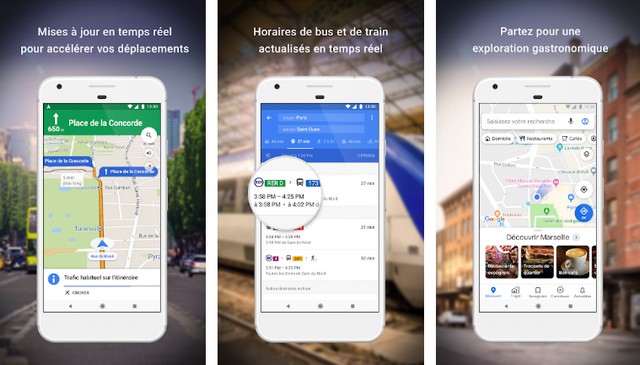 Google Maps is arguably one of the must-have driving apps that will help you get to your destination faster. The app includes comprehensive maps that you can use for traveling.
It offers detailed and detailed voice guidance and provides real-time traffic updates, which you can use to avoid traffic. The app also offers alternative routes to your destination, which you can choose based on your choice. You can use Google Maps for free, but it comes with ads.
---
Drivemode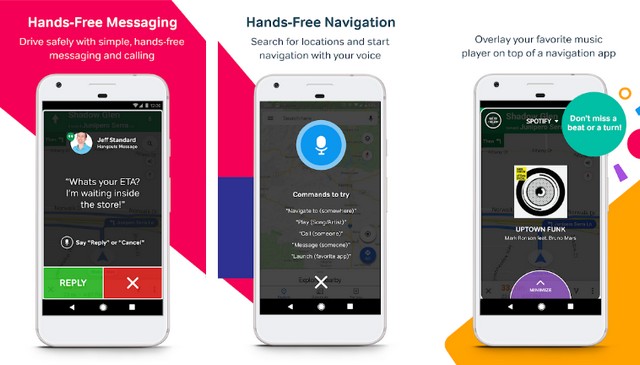 Using a smartphone while driving is one of the main causes of road accidents, and Drivemode is the app that simplifies the whole process for you.
The app allows you to send messages, make calls, receive calls, and do other things using voice commands. On top of that, you can also integrate your favorite navigation, music, messaging and voice assistant apps with Drivemode and use them right from the app. Drivemode is free, but it comes with ads.
---
Google Sitting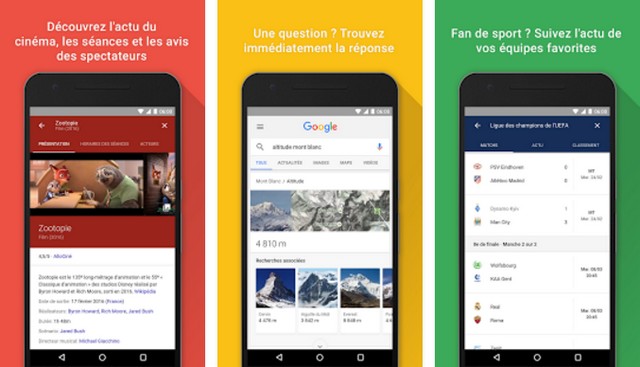 Google Assistant is one of the best voice assistants and you can use it to do a lot of things. All you have to do is set up your voice assistant, then you can command it to do things using the "OK Google" command.
Google Assistant is very efficient and you can use it to perform various tasks like setting up reminders, calls, Google searches and many more. Google is free, but it comes with ads.
---
HERE WeGo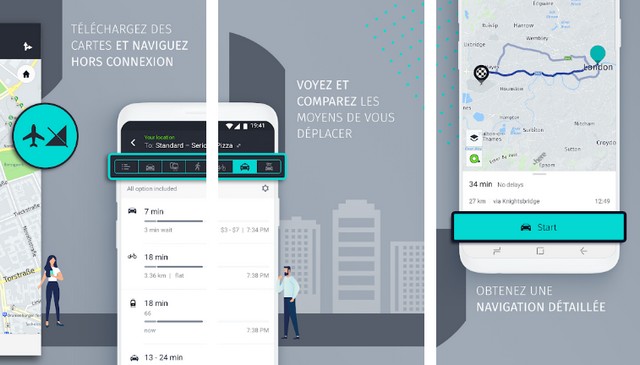 HERE WeGo is one of the best driving apps on Android. It is a popular maps and navigation app that you can use to travel from one place to another.
The app offers detailed step-by-step voice guidance, making it easy to reach your destination. In addition to that, it also offers navigation for public transport in over 1900 cities around the world. It also includes integrated services like hotel reservation and parking which are the icing on the cake. You can use HERE WeGo for free, but it comes with ads.
---
GPS Speedometer and Odometer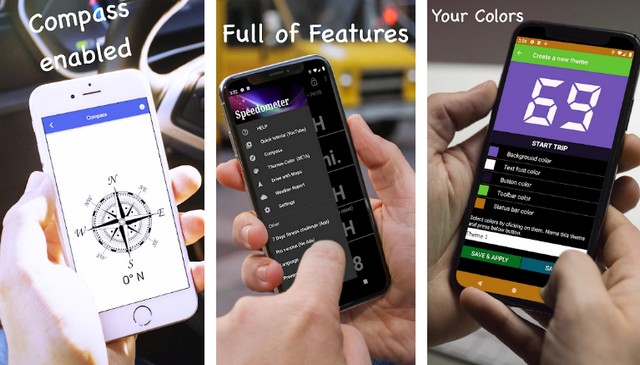 GPS Speedometer and Odometer is one of the best driving apps on Android. The best thing about this tracker is that it is 98% accurate which makes it a very accurate speedometer.
You can use this speedometer app to find your current speed, average speed, total distance, maximum distance and other aspects. It also includes numerous alarms that notify you when you are driving more than the specified speed limit. GPS Speedometer and Odometer are free, but it comes with ads.
---
Waze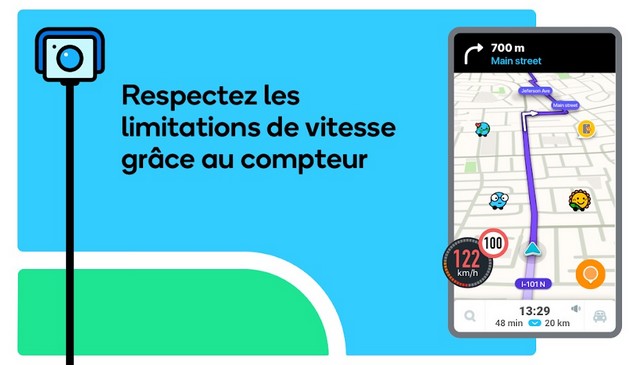 Waze is another very popular maps and navigation app that competes directly with Google Maps. Like Google Maps, Waze is also packed with features and offers specific guidance.
On Waze, you get detailed traffic updates, real-time traffic alerts, and other hazards on your route. It also includes a built-in speedometer that sends you an alert when you exceed the speed limit. Also, it provides toll charges on your route so that you have money for it. Waze is free, but there are advertisements.
---
See Also: 10 Best Car Apps For Android
Conclusion
Here are the 10 best driving apps for Android. Most of these apps are free and you can use them to enhance your driving experience. In addition, we strongly recommend that you do not use a smartphone while driving and stay safe. If you have any questions, please let us know in the comments. Also, if you want to get a new car, check out this guide where we've shared the best car buying apps for Android.