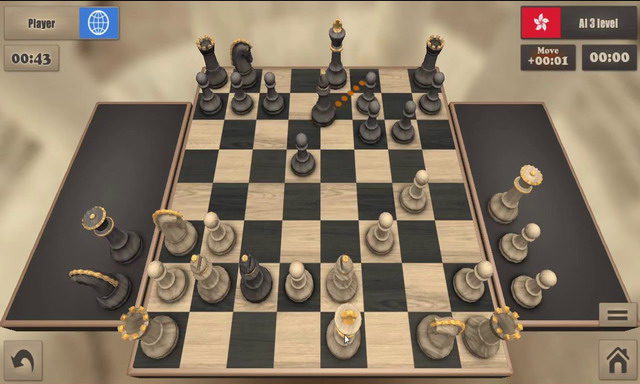 Chess is one of the oldest board games still very popular and millions of people spend their precious time on it. Chess also improves your strategic skills, as you can perform hundreds of moves with each step, which makes the game more impressive and challenging. There are tons of chess games available on Google Play, but not all of them are worth downloading. Here are the best chess games for Android in 2021.
Chess by AI Factory Limited
Chess Repertoire Trainer
Chess Problems
CT-ART
DroidFish Chess
iChess
Lichess
Play magnus
Really Bad Chess
Shredder Chess
Chess by AI Factory Limited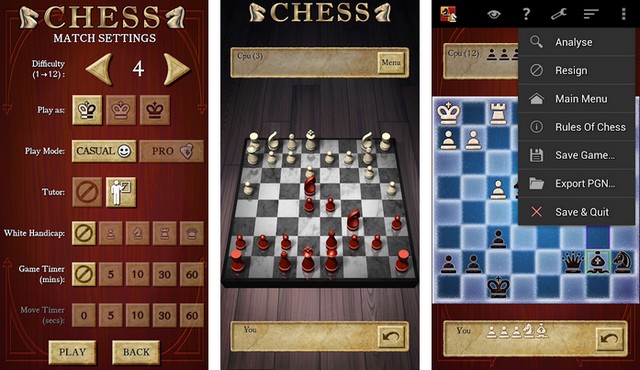 AI Factory Limited is the famous game developer on Google Play. He is known for making great board games and chess is no exception. Chess by AI Factory Limited is one of the most popular chess games available in the market. The game includes all the basic elements as well as some advanced features which can make the game more interesting for you. It features the 12 difficulty levels that you can use if you want to get to the pro level. There are achievements and rankings in the game that will keep you motivated. Overall a good game with a good interface. It's also free, but it has ads that you can remove for a fee of $ 0.99.
---
Chess Repertoire Trainer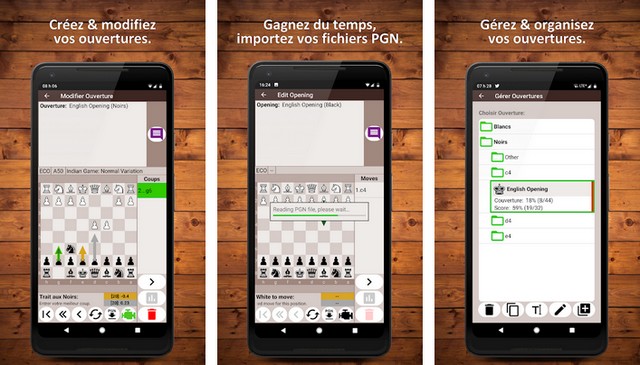 Chess Repertoire Trainer is a chess training app which is the perfect app for beginners. In this app you will learn how to start the game and then make effective decisions to win it. The app comes with an efficient tool that monitors your movements and helps you improve them. Moreover, the tool will also add difficulty as you learn more about the game which will keep the game interesting for you. It is also free, but it comes with the pro version which adds additional features to the game.
---
Chess Problems
Chess Problems is a unique chess game that doesn't come with standard chess, but you have to solve tons of puzzles. The game features hundreds of puzzles, offline puzzle packs, daily online puzzles and much more. Also, as you solve more puzzles in the game, the difficulty level will gradually increase to make the puzzles more difficult. The developers claim that the difficulty of some challenges dates back to ELO 2000+. Overall, it's a good game and it's a perfect game for those looking for chess that is different from standard chess.
---
CR-ART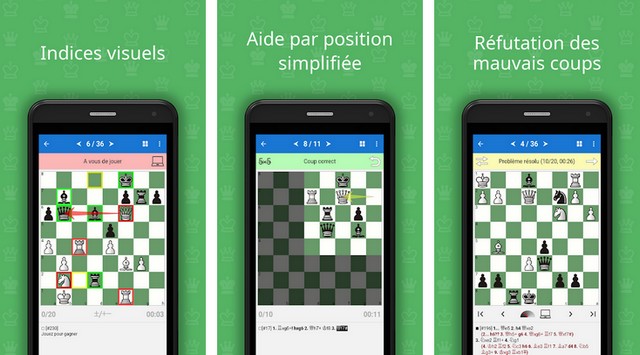 CT-ART is one of the best chess games and the best game for beginners. The game includes over 2,200 basic exercises, 1,800 auxiliary exercises and 50 topics that will help you learn more about different aspects of chess. Thousands of these exercises will help you learn different tactics that you can use in the game. In addition, it also tracks your ELO improvement as you progress through the game. CR-ART is also available for free with in-game purchases.
---
DroidFish Chess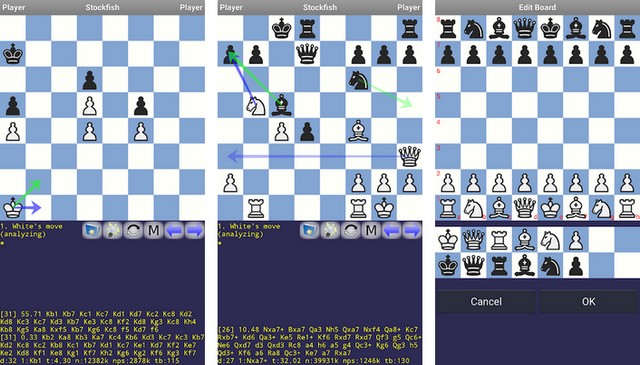 DroidFish Chess is another popular chess game which is the port of the Stockfish chess engine with a unique graphical interface. The game is supported by tables like Syzygy and Gaviota which is remarkable. In addition, you can adjust the difficulty by playing with the force of the motor. Overall, this is a unique chess game and you should give it a try.
---
iChess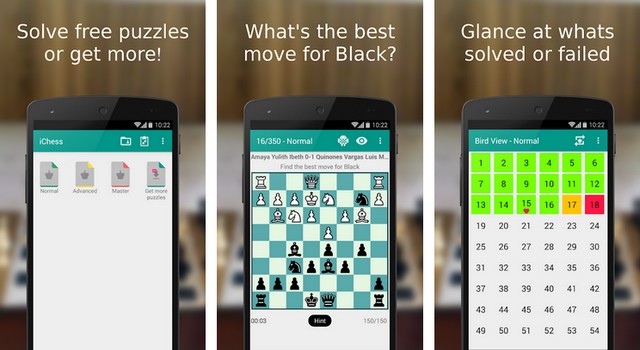 iChess is one of the best chess games for casual chess players. In the game, instead of playing standard chess, you will be solving a lot of chess puzzles. The best thing about this game is all the puzzles are offline so that you can bring them to your office or school and play them to save time. In addition, you also have three difficulty levels that you can use. The free version comes with ads that you can remove by paying $ 1.99.
---
Lichess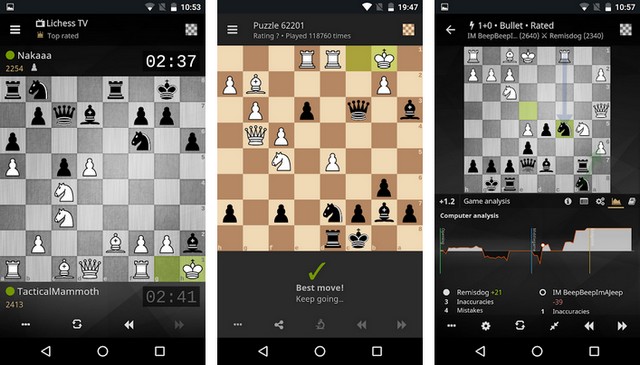 Lichess is one of the best chess games available on the market. It brings together more than 150,000 chess players around the world. The game comes with tons of tournaments, chess modes and many more. Besides, it also includes an offline feature which is awesome. In addition, its use is completely free, with no ads or in-app purchases.
---
Play magnus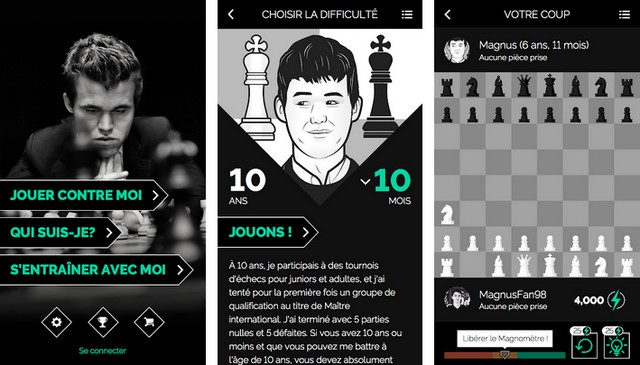 Play Magnus is another remarkable chess game that features a unique chess engine that plays like Grandmaster Magnus Carlsen. In the game you can choose the age of Magnus and the engine will simulate and play like the Magnus at that age. Additionally, the game also gives players the option to play directly with the Magnus itself, but you will need to qualify first. Overall it's a decent game and you should give it a try.
---
Really Bad Chess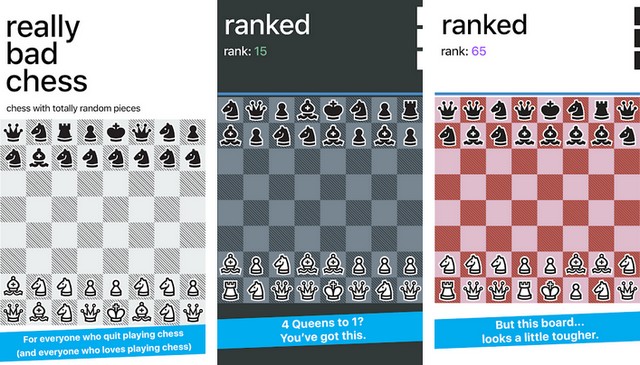 Really Bad Chess is another very popular chess game that provides you with standard chess. In the game. In the game, you can play chess with AI in different game modes. In addition, you can also opt for a pro mode which adds the versus mode which allows you to play against other players, add themes and other unique features. The pro version goes up to $ 2.99 depending on what features you add to the package.
---
Shredder Chess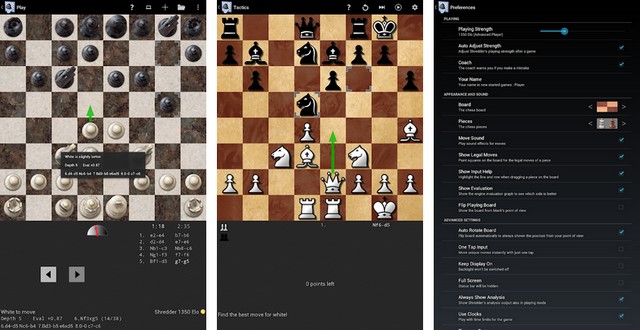 Shredder Chess is a premium chess game with many unique features. The game features over 1000 chess related puzzles, adjustable difficulty level and many more. Also, it includes some AI which is very good but there are occasional bugs here and there. Overall a good game and you should give it a try. You can get the game for 7.49 €.
---
Conclusion
These are the 10 best chess games for Android. Most of these games are free, but some are paid. Let us know your favorite chess game in the comment section below. You can also check out the best card games for Android on our website.