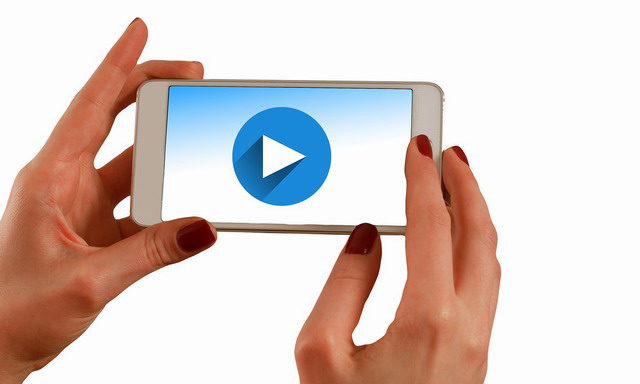 You can download movies online to your Android tablet or phone with WiFi or mobile network to watch those movies later. These apps can stream movies. these are free. You may need Adobe Flash Player on your tablet to watch these movies on your tablet. There are better apps to watch movies on your Android for free if you don't want to depend on online streaming or WiFi or mobile network. Android offers movie-compatible apps to watch offline. These apps supported to download movies to your Android device when you connect to WiFi.
For Android movie lovers, here is the list of the best apps to download movies on Android for free.
AVD Download Video Free
All Video Downloader
Google Play Movies & TV
Netflix
Hotstar
Youtube
ITV Player
Vudu Movies & TV
HD Video Downloader
Flixster Video
AVD Download Video FREE

AVD Download Video is the free application to download your favorite videos. This app allows you to download videos from the video link which you can get from ordinary browser. In the browser, just click on the video link you want to download. In the Action menu, select "AVD" and the download should start automatically. You should be able to see the download progress in the notification bar. Downloads are automatically added to the Gallery and stored in your "Downloads" directory. For Android 3.2 and later, downloads also appear as Android phone download manager.
---
All Video Downloader

All Video Downloader is fast and easy to use android application for downloading media files from internet. With All video downloader, you can download all kinds of files like videos, music, photos and e-books right to your phone. Once you download the files, you can watch, listen to and play them without worrying about the internet connection. All video downloader supports major video streaming sites such as Vimeo, TED, and over 50 other sites.
---
Google Play Movies & TV

Google Play Movies & TV lets you watch movies and TV shows purchased or rented from Google Play. You can watch your favorite movies and shows instantly on your Android phone or tablet, or on your HDTV using Chromecast. You can also download and watch from anywhere. The Google Movie playlist provides you with a notification feature when a movie added to Google Play is on your favorites list for later viewing.
---
Netflix

Netflix is ​​a leading subscription service for watching movies and TV episodes. The movie app, Netflix is ​​starting to allow downloading movies with Netflix Android App. For Android users, even you can select to save the downloaded movies or TV shows to memory card to save Android memory. Android with operating system 4.4.2 or later users can take advantage of this feature for those who already have a valid monthly Netflix subscription. However, Netflix will not allow you to download all of these videos from their collection. These download features are only allowed for certain titles. You may see a download icon next to the movie or TV episode title if these are allowed to download in your Android phone.
---
Hotstar

This app mainly offers Indian TV channels and shows with movies. On top of that, those that come into Star Network Channels will be available for Streaming or downloading. Hotstar offers massive TV shows, movies, animation, music, news, entertainment, games, comedy and other videos. This application is compatible with Android phone and tablet.
---
Youtube

YouTube offers an app for Android phones and tablets. You can stream and watch the most popular videos on trending, entertainment, news, and more. You can subscribe to the channels you like, share with your friends, and watch on any device. The YouTube app lets you send videos from your phone or tablet to your Chromecast, game console, or smart TV. YouTube allows you to download movies in certain countries, like India, still not in the United States or the United Kingdom.
---
ITV Player

ITV Player can follow your favorite ITV shows or watch ITV channels live. Devices running operating systems 4.1 and below will be able to access an older version of the ITV Player application.
---
Vudu Movies & TV

VUDU Android app lets you watch movies and TV shows whenever and wherever you want. You can watch the latest releases including Star Trek Beyond, Ghostbusters, The Legend of Tarzan, and Fear the Walking Dead season 2 path. VUDU for Android devices puts these and over 100,000 more movies, and TV shows just a tap and sweep away. You can join VUDU for free, rent or own whatever you want, with no late subscription or rental fees. This app allows you to stream directly to your phone or tablet, or download to watch offline and on the go.
---
HD Video Downloader

This is a video downloader allows you to watch HD movies and internet videos for free. With this downloader app, you can search websites and find videos to download on your Android. The default location is SD / HDV card to save space on Android. However, this app does not support downloading from YouTube and other copyright sites.
---
Flixster Video

There is a huge collection of movies and TV shows on this android movie downloader app. With this app you can watch digital movie and TV collection, and these are always on your android phone. This Flixster video app, allows you to stream or download movies or TV shows to your favorite Android devices.
---
See Also: The best apps for streaming movies
Conclusion
With these movie download apps for android, you can save mobile data bandwidth while downloading favorite shows and movies with WiFi. Later when you go out, you can watch those downloaded movies offline on the road or away from WiFi network without any data. Please consider saving movies to external memory card on Android to save space on your phone while downloading videos on Android.